What Michelle Obama Was Really Like During College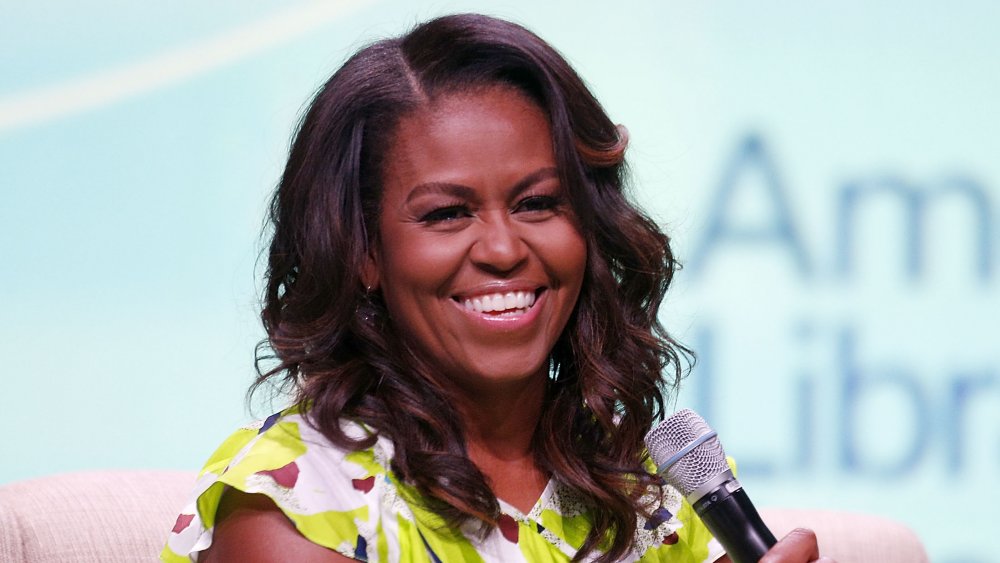 Jonathan Bachman/Getty Images
The former First Lady of the United States, Michelle Obama, is a wife, mother, lawyer, author, and force to be reckoned with. When she's not being a role model for women all over the world, she's advocating for education, health, and more (via the Obama White House Archives). 
After growing up on the South Side of Chicago, Obama studied sociology and African-American studies at Princeton University before going on to graduate from Harvard Law School in 1988. But it's hard to imagine her famous face wandering the halls of high school and college back in the day and we can't help but wonder what she was really like as a youngster during this time. Lucky for us, it appears she has previously offered a little bit of insight into this time in her life when speaking to the graduates of King College Prep High School in Chicago's South Side in 2015.
Michelle Obama admits she felt out of place when she first started college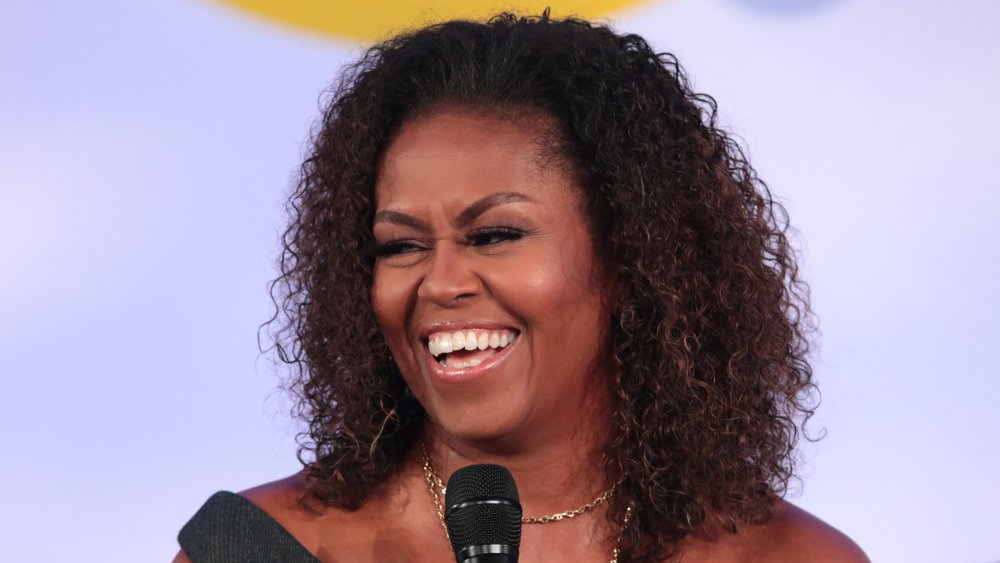 Scott Olson/Getty Images
Addressing the graduates, Michelle Obama revealed, "See, when I started my freshman year at Princeton, I felt totally overwhelmed and out of place" (via Time). Indicating that she felt slightly lost during this period of time, she was totally relatable, admitting, "I looked around at my classmates, and they all seemed so happy and comfortable and confident. They never seemed to question whether they belonged at a school like Princeton." 
The former First Lady went on to share that she felt so lost during the transition that she suffered from anxiety. "I didn't tell a soul how anxious and lonely and insecure I was feeling. But as I got to know my classmates, I realized something important. I realized that they were all struggling with something, but instead of hiding their struggles and trying to deal with them all alone, they reached out. They asked for help." And that, she told the graduates, is the key to success — asking for help and taking advantage of every opportunity. "If you understand that getting help isn't a sign of weakness but a sign of strength, then I guarantee you that you will get what you need to succeed."