Were Love It Or List It's David And Hilary Ever A Couple?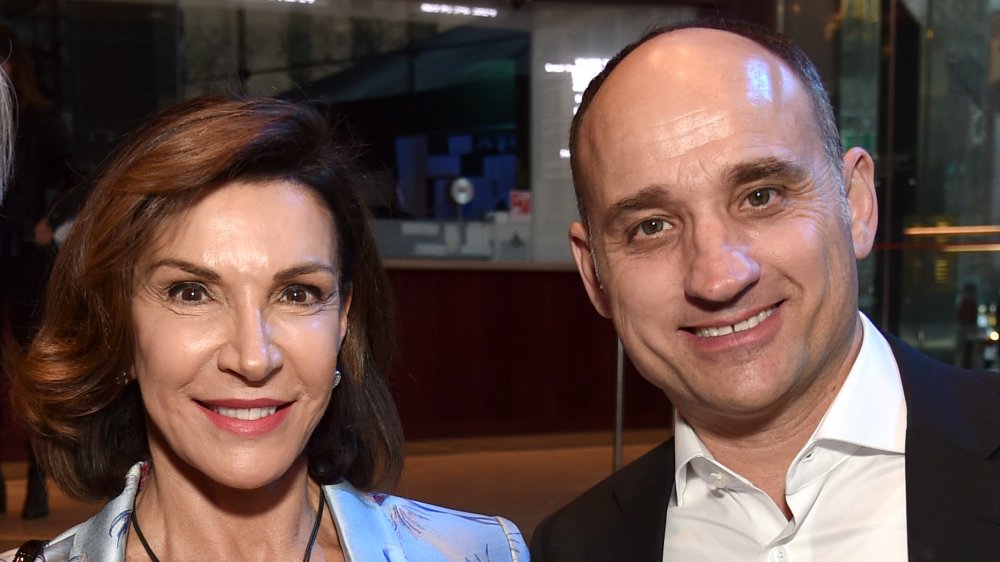 Bryan Bedder/Getty Images
Anyone who has tuned into Love It or List It on HGTV has witnessed hosts David and Hilary engage in couple-like repartee. It's clear the talented pair (Hilary Farr is an interior designer with a magic touch, and David Visentin is a super-knowledgable realtor) know each other very well. Like, well enough to have been in a relationship. 
Because the reality stars are seriously so comfortable together, one has to wonder if they were ever romantically involved. Consider the easy insults that slide off their tongues! Even a Google search of their names yields the result: "Are Hilary and David from Love It or List It a couple?" 
Farr and Visentin must be an item then, or perhaps were even married at one time, right? Alas, according to HGTV, the dynamic duo's, well, dynamic has always been of a platonic nature.
Sorry fans, but Hilary and David are just friends
Although Farr, who looks amazing at age 67, and Visentin, who is her junior at age 54, seem to love/hate one another as only a couple (or past couple) can, according to Closer Weekly, Visentin is married to a realtor named Krista. Meanwhile, Farr was previously married to Gordon Farr but is now divorced. It is not clear if she is currently dating anyone (well done keeping your private life private, Hilary!), but what is apparent is that Farr is madly in love with her dog Mimi, a prominent star on her Instagram account.
So it seems despite the obvious affection the HGTV hosts have for one another (and frequent contempt), with 15 seasons of Love It or List It under their tool belts, Farr and Visentin are comfortably established as BFFs who are not a couple now, and have never been romantically involved, no matter how much fans of the longtime home makeover series may want them to move into their own perfectly-renovated house together.