How Aldi Is Really Treating Its Employees During The Pandemic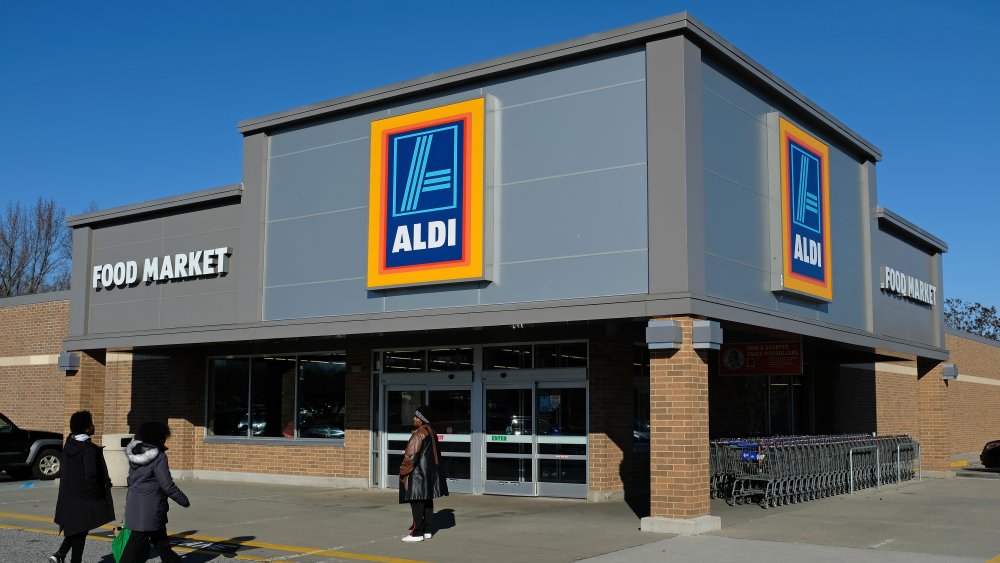 Sean Gallup/Getty Images
Since 2015, Aldi has been consistently recognized for being one of the best places to work in the country. Forbes has named it one of America's Best Large Employers from 2015-2019. It's also won accolades for being a National Top Workplace (2017-2019), one of Forbes' Best Employers for Women (2018), and a Top Diversity Employer by Hispanic Network Magazine (2016-2019). The company even received Forbes' Best Employers for New Grads award in 2018 and 2019. But has Aldi managed to do right by its employees, as America navigates the COVID-19 pandemic?
The German grocer, which operates on what CNN has described as razor-thin profits, has taken the initiative to increase worker's wages during the pandemic. How much of a bonus Aldi employees get is not entirely clear; Retail Gazette reports that store and distribution workers will be getting a 10 percent bonus on hours worked, and that the pay rise will be backdated to March, while Syracuse.com reports that Aldi will be giving employees an additional $2 throughout the month of April. While its website has not addressed the matter publicly, other than to say they've "put in place temporary wage increases," we're glad to see that Aldi is taking the initiative to keep workers fairly compensated for their efforts.
Aldi has taken steps in store to protect its workers and customers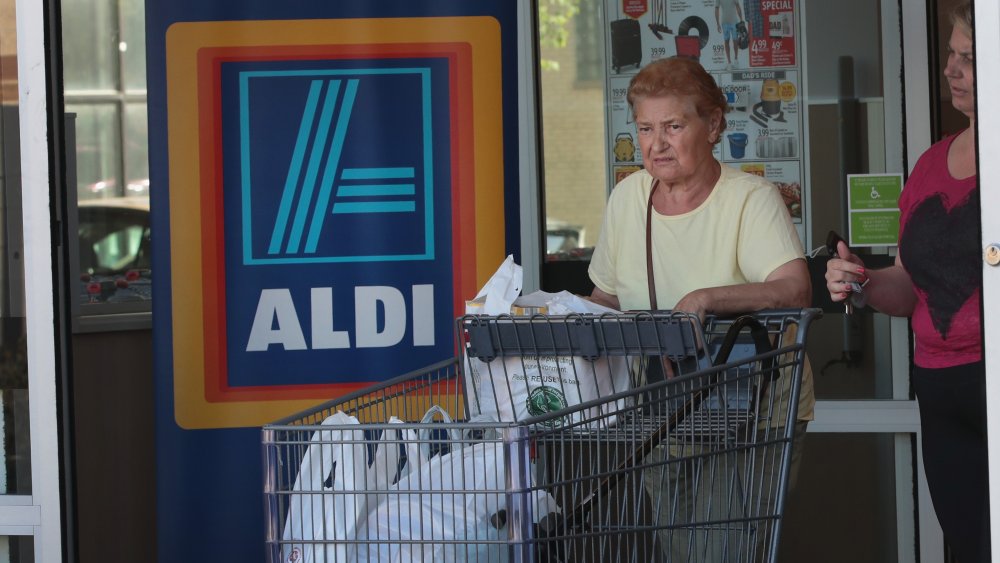 Scott Olson/Getty Images
Aside from trying to keep employees happy by raising their paychecks, Aldi has, like many retailers around the country today, taken extra steps to ensure that their workers — and their customers — are protected against potential infection. The chain is now limiting the number of customers to five customers for every 1,000 square feet of space; only one shopper will be allowed to enter the store each time. Protective barriers have been installed at checkout, while masks and gloves are being made available to store staff who want them. Temperature and health checks are also now being conducted among store and warehouse staff, to keep any potential illnesses from spreading (via Aldi). And perhaps most importantly, as a way to encourage sick workers to stay home, Aldi has also adjusted its sick leave policy so employees can "prioritize well-being" and presumably be paid for time missed.
But while Aldi is winning praise for its conduct in the time of COVID-19, one of its brands, Trader Joe's, is drawing fire over its pandemic employee policy. But while the company has been slow to react, they too have become more attentive to caring for the needs of its staff.