The Real Reason Teddi Mellencamp Can't Breastfeed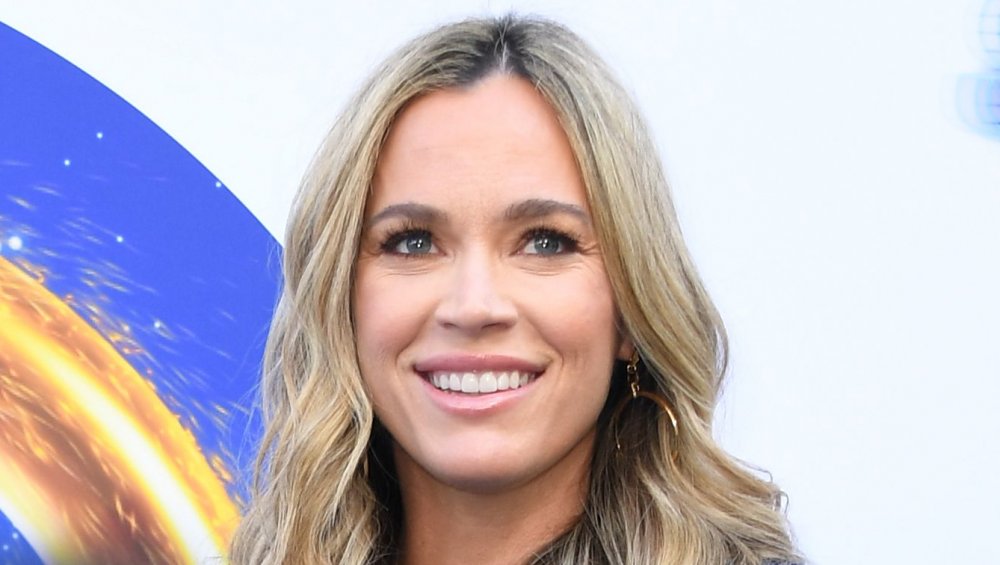 Valerie Macon/Getty Images
Teddi Mellencamp is known for being open about her pregnancy and parenting journey. The Real Housewives of Beverly Hills star and new mom recently shared the reason she is unable to breastfeed her newborn daughter Dove, and it may not be what you'd expect. 
Before explaining why nursing has been a challenge for her and her little one, Mellencamp, who is married to Edwin Arroyave, shared in a social media post, "I haven't shared my breastfeeding journey on Instagram because the mom shame can just be so much and I just wasn't ready to handle it (via Bravo)." The mom of three went on to say that her followers always ask her if she is breastfeeding whenever she posts a picture of Dove. Despite her misgivings, Mellencamp opened up during a recent episode of her podcast, Teddi Tea Time, about the real reason she is not breastfeeding the adorable infant she welcomed in February.
Breastfeeding doesn't always work out the way you planned
Mellencamp, age 38, isn't the first mom to want to breastfeed and then not have it work out. The reality star explained during her podcast that early on, she knew something wasn't working with nursing. "Day 2 [after Dove was born] she started getting fussier and that's when we realized something was going on with my colostrum. My breast essentially got so engorged and everything was happening because the milk was coming in... but no milk could come out."
The daughter of rocker John Mellencamp went on to 'fess up she "had gotten [her] boobs done after Slate and Cruz." The Hollywood mama said she had no idea the breast augmentation procedure, and specifically nipple reconstruction, "would affect anything." Unfortunately now Mellencamp is unable to express milk from her breasts.
The Bravo star finished her story by sharing an inspirational message for other moms struggling to breastfeed their babies. "If it didn't work out the way you planned, you're not alone. And, you know, we're all as moms just doing the very best we can." She encouraged people to show kindness and not attack her for her decision, which she made five years ago at a time she didn't know she could have more children.