What You Need To Know About Michael Jordan's Ex-Wife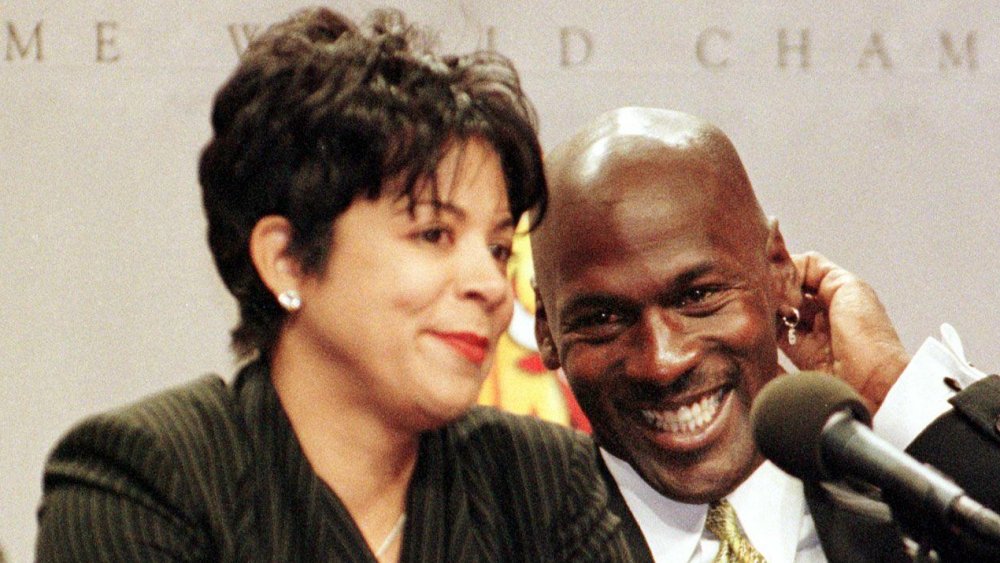 John Zich/Getty Images
It's hard to imagine anyone but Yvette Prieto with basketball superstar Michael Jordan, but Prieto is actually the athlete's second wife. Before Jordan married the model, he was married for nearly two decades to Juanita Vanoy.
Vanoy and Jordan tied the knot in Las Vegas in 1989 after four years of dating and had three children together: Jeffrey, Marcus, and Jasmine (per the Chicago Tribune). The couple filed for divorce in 2006, following a previous petition for divorce Vanoy filed in 2002 but later withdrew. "Michael and Juanita Jordan mutually and amicably decided to end their 17-year marriage," said their lawyers in a statement (via People). "A judgment for dissolution of their marriage was entered today. There will be no further statements."
The divorce would go on to become infamous as one of the most expensive on record. Vanoy ended up walking away with $168 million, although Jordan was awarded their mansion. In spite of her vast fortune, Vanoy decided to live a simpler life after the split and focused on her family. "I wanted to simplify my life," she told Crain's Chicago Business in 2013. "I got off boards, I downsized the way I lived. I had to because I wasn't going to be in a huge house. I really looked forward to the basic things: my children and my good friends."
Juanita Vanoy has maintained a low profile since her divorce from Michael Jordan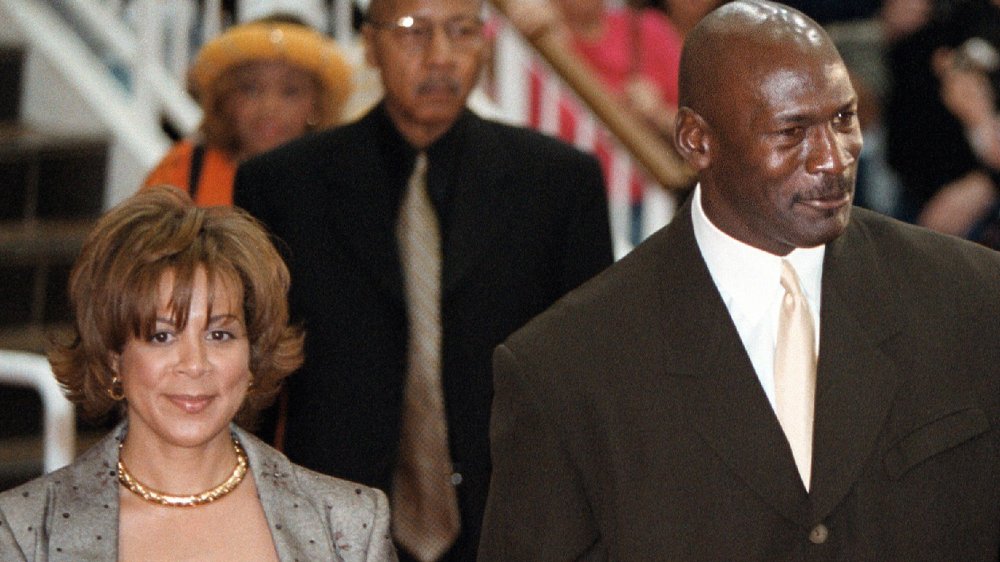 Tim Boyle/Getty Images
Vanoy added that she and her ex-husband remained on good terms following the divorce and worked to parent their kids together. "Mostly our conversations are about the children," she said, adding that Jordan never told her that he was marrying again. "Divorce was certainly new to me," she said. "I had to learn that you have to communicate. That it's not about you or your ex-partner. It's about making sure the children are all right."
Since her divorce from Jordan, Vanoy has kept a rather low profile and enjoys traveling, collecting art, and Bikram yoga.