The Truth About Dolly Parton's Favorite Song She Wrote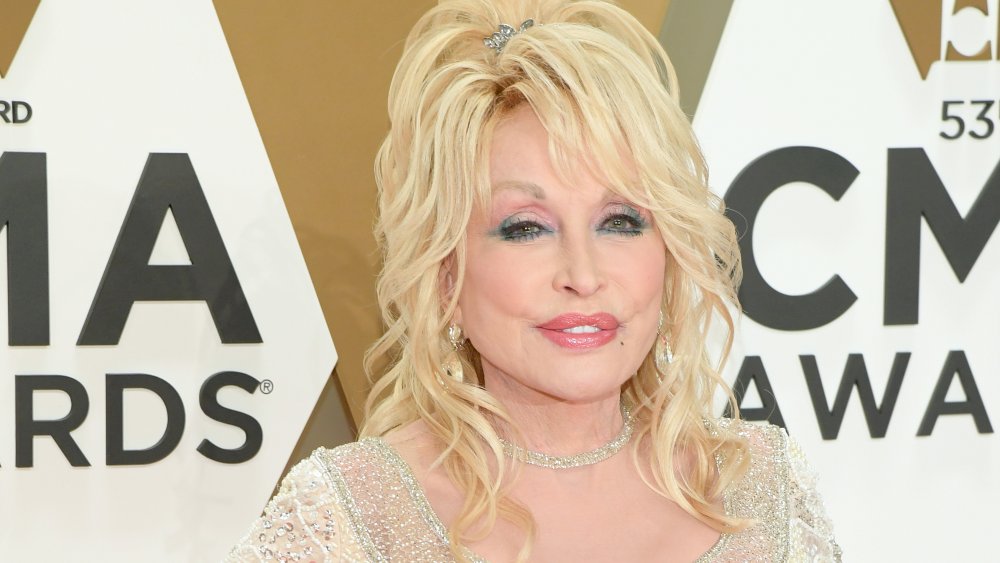 Jason Kempin/Getty Images
For more than seven decades, the iconic Dolly Parton has put out songs that continue to resonate with her fans. According to Billboard, she's had an impressive 54 hit songs that have landed on the top 10 charts. With classics like "Jolene" and "9 to 5" fans have been curious if she has a favorite song. In an interview with The Tennessean, Parton shared that out of the thousands of tunes she's written, she does love one song the most. "I do have have a personal favorite, and it is 'Coat of Many Colors,'" she said.
The song was first released in 1971 and is about her mother, Avie Lee Owens, sewing scraps together to make Parton a coat. In an interview with the Association of American Publishers she explained that her mom had a great attitude about not needing money to be rich. "The same theory of... a person can make money, but money cannot make a person," she explained. However, Parton says kids at her school were cruel to her when she showed up wearing the handmade coat. "I got to school and the kids all laughed at me and it broke my heart, it really did," she said. "And I was really upset about that."
Dolly Parton adapted her favorite song into a movie and book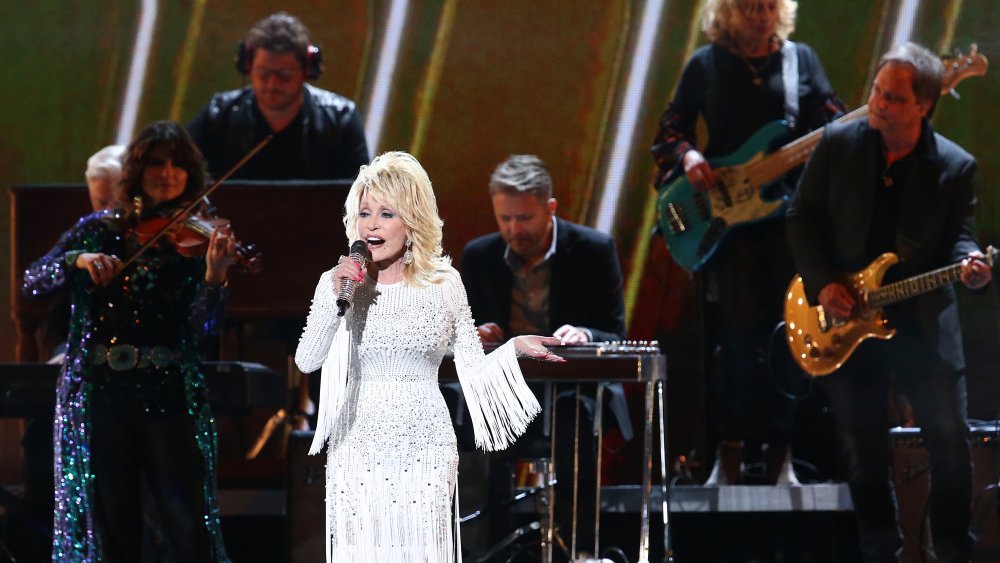 Terry Wyatt/Getty Images
However, her mom put things in perspective for Dolly Parton telling her, "We're not poor. I'm tellin' ya, you just look around you. You know, we've got love, and we've got kindness, and we've got understanding. And there's a lot of people in worse shape than we are." Parton believed in that message so much, she adapted the song into a TV movie that got nearly 16 million viewers, according to Parade. 
Parton also turned her memory into a children's book. "As a matter of fact, one of the things I'm proudest of is the little book that we had out," she told The Tennessean. "They illustrated it and told the story. They use that, actually, in schools now as an anti-bullying song. It lets people know that we're supposed to love one another for who and what we are, and to celebrate our differences, because we shouldn't all be the same."