The Truth About Hannah Godwin And Dylan Barbour's Relationship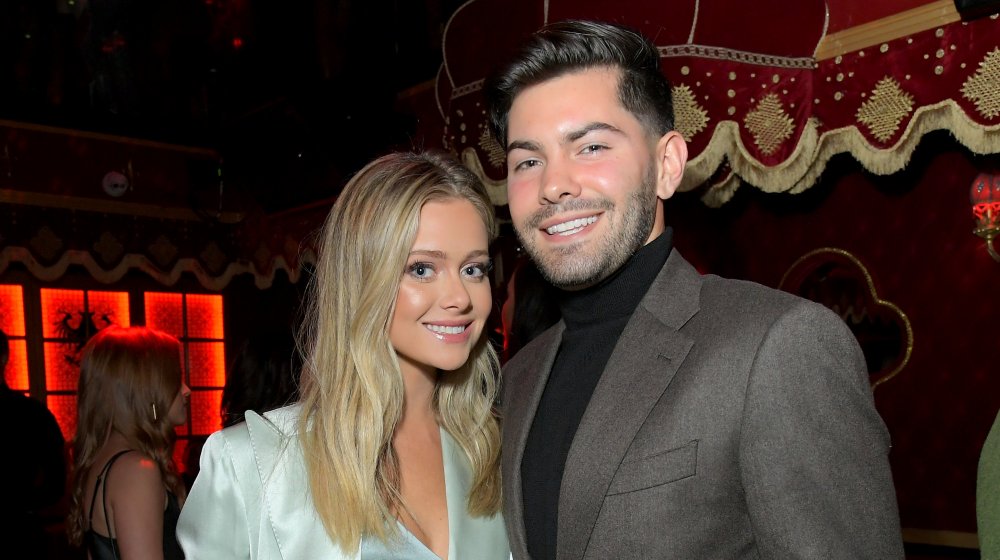 Charley Gallay/Getty Images
The most recent season of Bachelor in Paradise proved that love can be found on a dating show, or even a dating show spin-off, with three couples happily engaged by the time it wrapped up. However, only one of the three went the distance: the endlessly adorable Hannah Godwin and Dylan Barbour.
Since appearing on the show together, the happy couple has loaded their respective social media accounts with sweet shots showcasing their travels together and lavish engagement party, while quietly brainstorming wedding plans in earnest. With the ongoing worldwide health crisis, the Bachelor in Paradise alums are even quarantining together, which is surely the biggest test of their relationship yet.
Hannah Godwin and Dylan Barbour are living together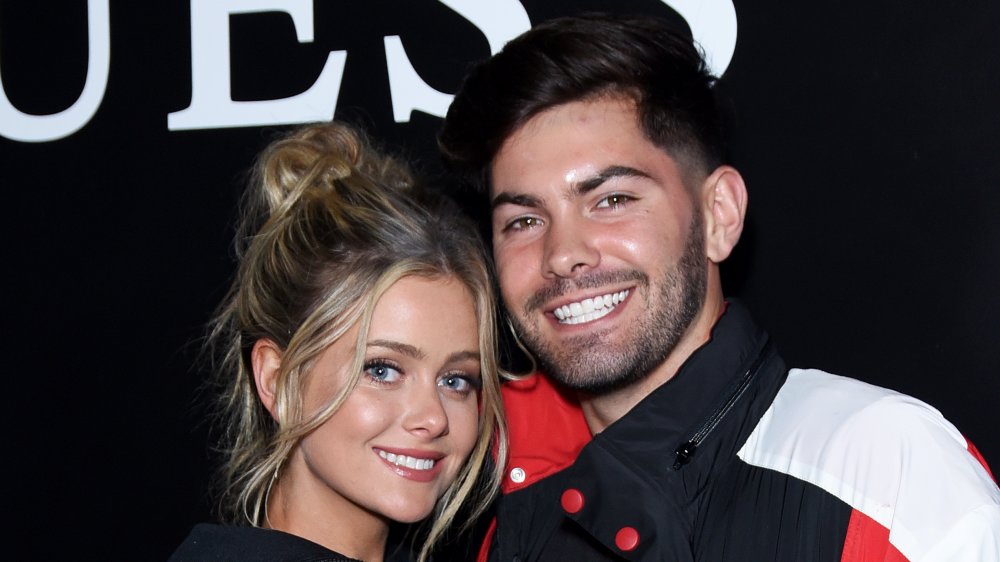 Presley Ann/Getty Images
According to Cheat Sheet, the happy couple weren't actually living together prior to quarantine, but have hunkered down in San Diego, where Barbour's business and home are, rather than L.A., where Godwin is based and does most of her own work. They were traveling back and forth between the two cities, but once they were no longer able to do so, decided to settle in San Diego for the time being, where they've been keeping each other (and their fans) entertained with their time-wasting exploits via social media. Barbour recently shared a tour of their apartment on his Instagram Stories (via Cheat Sheet), showcasing their separate spaces (his: meticulously tidy, hers: messy and disorganized).
Back in September, Barbour told Glamour, "We're splitting up our weeks so we can still spend the majority of our time together. We work a lot and are always busy, but we still talk to each other every single day, and I really don't see us not spending five days a week together." The couple expressed a desire to live together as long as the timing was right, and it seems the crisis has made it so.
Wedding plans are on the horizon for Hannah Godwin and Dylan Barbour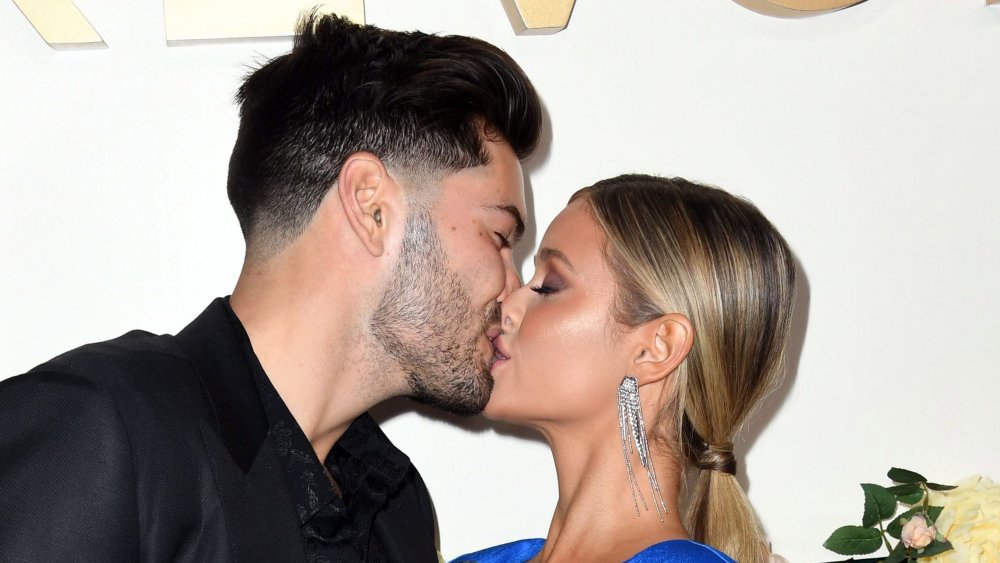 Jon Kopaloff/Getty Images
When E! News asked what the secret to surviving post-Bachelor is, Godwin suggested, "I think we just effortlessly kind of care for one another. ...We don't really have arguments. ...We're both not argumentative people in general so it works nicely for a relationship because we're both very open-minded when it comes to different perspectives." Barbour added, "We're comfortable with what we do. The need to be in front of everything all the time isn't there. We don't really care."
As for their all-important wedding plans, Godwin told Glamour, "We definitely talk about it a lot, but we also... we talk about how excited we are, but we also talk about how important it is that we really enjoy this engagement, and just enjoy this whole stage of our lives." The couple acknowledged how young they are, and emphasized the importance of living together and building a foundation first. As Barbour advised simply, "We're just enjoying every day we have together... and then kind of figuring out the wedding."