The Real Reason Marc Jacobs Left Louis Vuitton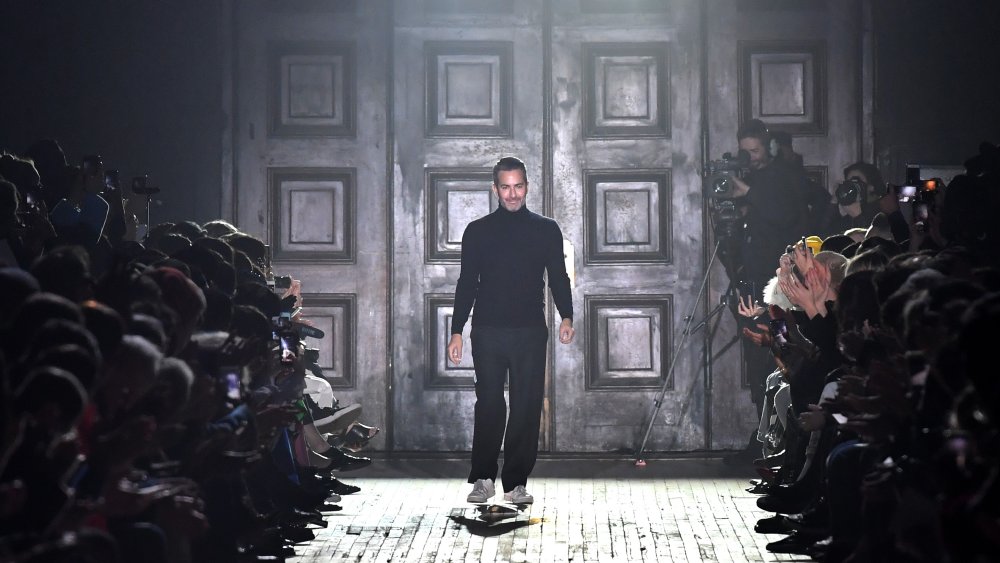 Slaven Vlasic/Getty Images
Marc Jacobs may be one of the most recognizable names in fashion but there's a lot we don't know about him. Like, the exact reason he left Louis Vuitton. According to The New York Times, Jacobs started his role as Louis Vuitton's creative director in 1997. However, in 2014, after 16 years in the role, he abruptly stepped down from the role with little explanation other than to focus on his own brand.
The same year that Jacobs left Louis Vuitton, Michael Burke, the chief executive of Louis Vuitton, revealed that under Jacobs the label was "not as focused as it needed to be" (via The New York Times). He also added that at the time that there was no true vision of the Vuitton woman. "Marc was more focused on the moment, not on defining a more timeless woman. Literally a few days before the show, he could completely change his mind because it was not of this week," he added. From the sound of it, we can only speculate that Jacobs had not been been meeting expectations and may have been forced out. Jacobs own parting words seem to back that up. "This was never my intention to be the last show. The three of us, with Michael [Burke, the CEO of Louis Vuitton]'s company, decided that [last-minute]. So again, whatever," Jacobs said (via Fashionista).
Marc Jacobs is revered by the fashion industry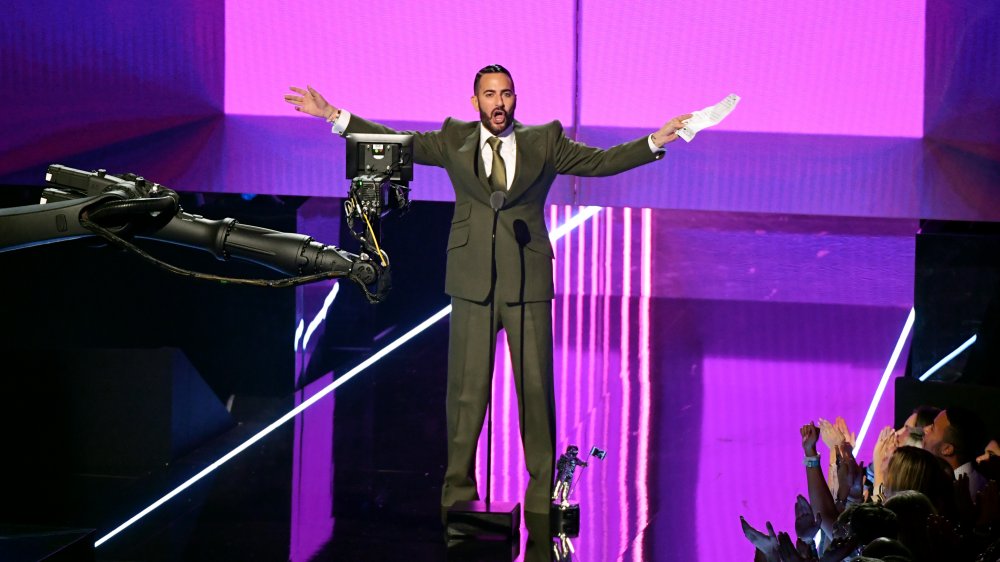 Noam Galai/Getty Images
However, despite leaving Louis Vuitton on reportedly bad terms, Jacobs was backed by almost the entire fashion industry. "Marc has provided fashion with so much during his years at Vuitton," Vogue editor Alexandra Shulman said following his last show when it was announced he would be leaving. "It's important to know how to exit, as well as arrive, and it's going to be exciting to see how this impacts on the creativity in his own line." 
And the industry continues to sing his praises today with Fern Mallis, the former executive director of the CFDA, telling The New York Times, "Marc is someone you can never count out." She continued, "He's a risk taker. He doesn't really care. That's pretty fabulous."
According to the Business of Fashion, today Jacobs remains the creative director at Marc Jacobs, providing a snapshot into his mind via his Instagram profile.