Kim Kardashian Is Unrecognizable In Throwback Photos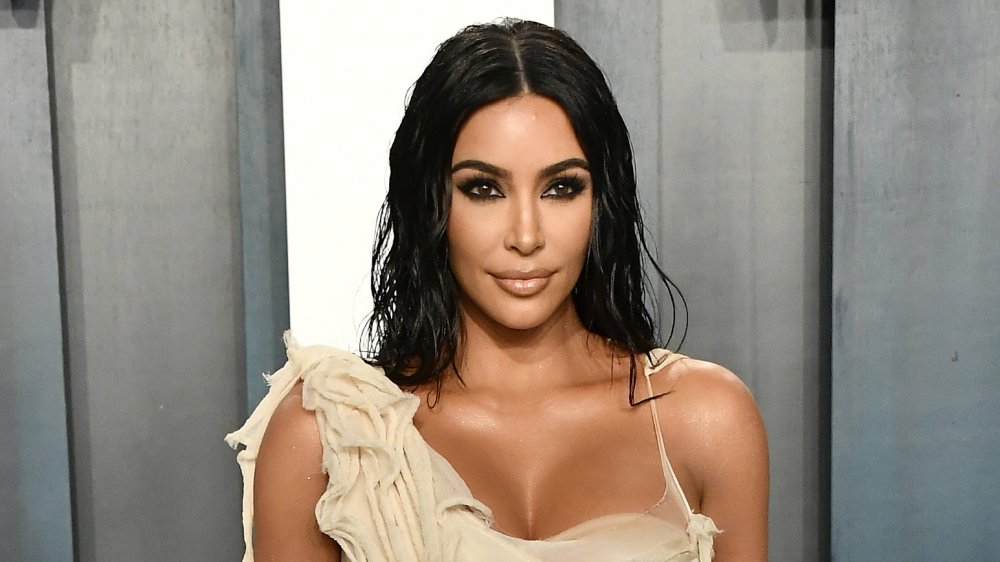 Frazer Harrison/Getty Images
It's throwback Thursday, and many of us head to old albums on our smart phones to find photos from years past — usually high school or college or maybe a fun vacation from a couple summers back. But Kim Kardashian is taking TBT seriously and scanning old pics from her child. 
The reality TV star's Instagram is dotted with recent uploads of herself and the Kardashian crew of yesteryear. If one thing is certain about the photos, it's that despite always being a knockout — seriously, whose 7th grade school pictures look that cute? — Kim looks completely different these days. There's no denying the celeb shifted from a stunning-yet-simple beauty to a glammed up superstar. 7th grade is typically around the time in everyone's life where they reach peak awkward, oily, and prepubescent, so apparently even the worse case for Kim is still totally stunning, yet completely different than the current Kardashian West appears.
Kim Kardashian looks a lot different in her throwback photos
Okay Kim, we get it — you've never had an awkward phase, and you've always been within the beauty standards of the decade. The icon shared one of the photos we all took our senior year: the before prom shot with mom. Yours likely remains in a scrapbook in your parents attic or maybe in Myspace's archive, but if you happened to be born Ms. Kim Kardashian you've kept yours handy because — unlike the rest of us — you were braces-free and totally '90s chic. 
'90s fashion is back in a huge way, and obviously Kim has the upper hand now, because she rocked the last decade of the 20th century with iconic thin brows and lip liner. Tiny eyebrows seemed to have stayed out of the 21st century revival of the '90s, but lip liner has made a comeback and — judging from prom — Kim is an expert. Being a business woman, she even has a lip liner in her  cosmetic collection called "90's Vogue."
Good luck on the next 20-year transformation, Kim, though we doubt you'll need luck. If you're anything like your mom, you'll magically look exactly the same two decades down the road.