The Truth About Aretha Franklin's Favorite Song She Ever Sang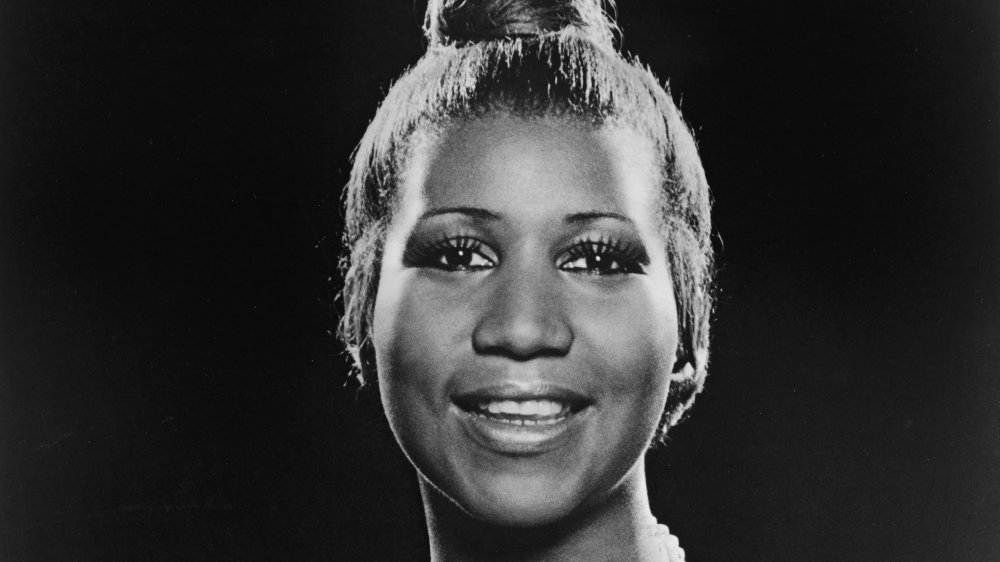 Dimitrios Kambouris/Getty Images
Aretha Franklin is one of the most famous musicians of all time. The Queen of Soul sang songs that continue to transcend generations, from "Respect" and "Chain of Fools" to "I Say A Little Prayer" and "Think". And despite no longer being with us, the music legend lives on in the hearts of fans, old and new. With such an incredible collection of songs to her name, we can't help but wonder which song of her own Franklin liked best. We all have a favorite Aretha Franklin song but what about the star herself?
In 1990, Franklin did an interview with 60 Minutes, where she was asked if there was one particular song she saw as her signature. The legend replied, saying "Respect", "Natural Woman" and "Never Loved A Man" were her favorites. Interestingly, she admitted that part of "it has to do with the public enthusiasm surrounding those songs." In other words, the public, and ultimately the commerciality factor, may have had more of an influence on her music than expected.
"Respect" was Aretha Franklin's favorite personal song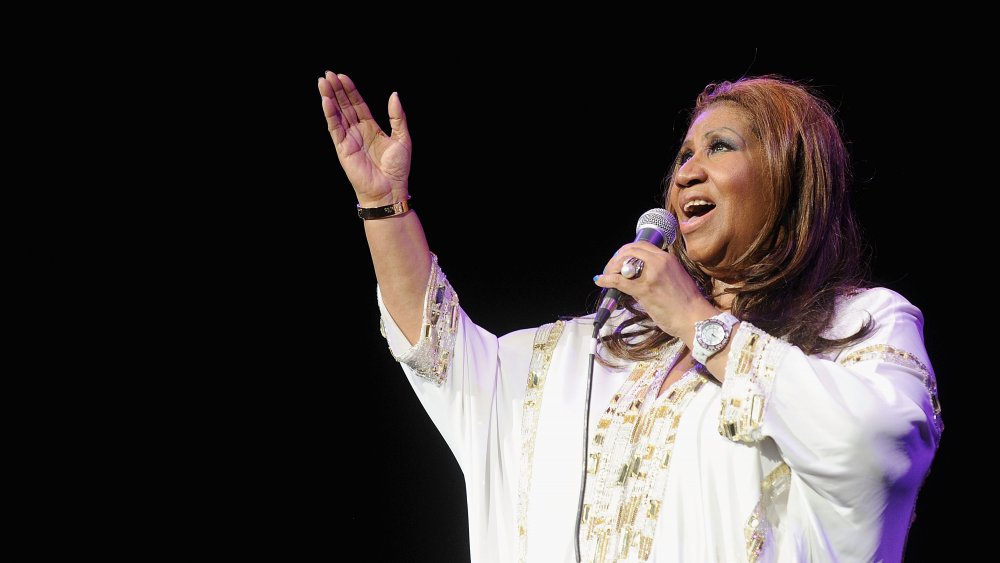 Jamie Mccarthy/Getty Images
However, beyond commerciality, we can only assume that "Respect" was actually the singer's number one song. In 2014, Franklin did an interview with Rolling Stone where she revealed her favorite songs of all time. The only song of her own that appeared on the list? "Respect". 
"What can I say about this one? Well, I just love it," she said. "Of course that became a mantra for the civil rights movement. 'Respect' is just basic to everyone: everybody wants it. ...It's basic to mankind. Perhaps what people could not say, the record said it for them." Not only does it mean a lot to people all over the world, it meant a lot to Franklin. And she even admitted she loved singing it, too. "I never get tired of singing it. I really love it. And I find new ways to just keep it fresh for me, without changing exactly what it is people heard on the record."