Here's How You Should Really Be Frying Your Eggs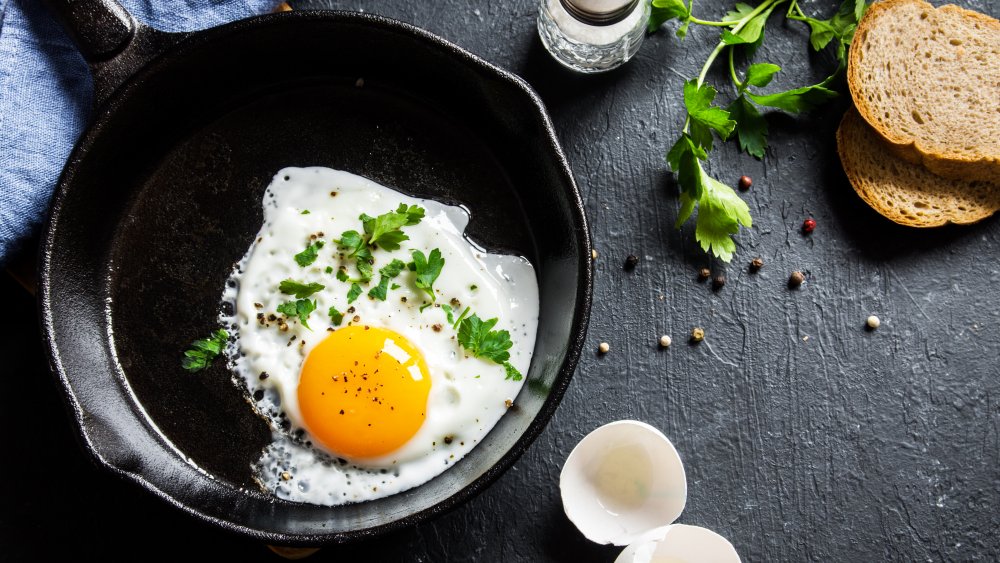 Shutterstock
Sorry, but we are about to blow your mind and change your egg game forever. Again. You may have only just learned about why scrambled eggs are best made without milk, and been like, whoa. Now, consider that you have also been frying your eggs incorrectly all this time. It turns out oil or butter are not the best ingredients to add to the pan pre-egg fry. Instead, a new theory suggests frying eggs in cream will result in tastier, more evenly-seasoned, and far superior breakfast food (via The Kitchn).
Cream? Seriously? This is not a joke. It may sound counterintuitive at first, but once you learn how scrumptious and perfectly-cooked eggs fry up when you sub oil for cream, you are going to want to try this method out. This weekend. Or now! Because you have to know: Are eggs fried in cream really better?
How to fry eggs in cream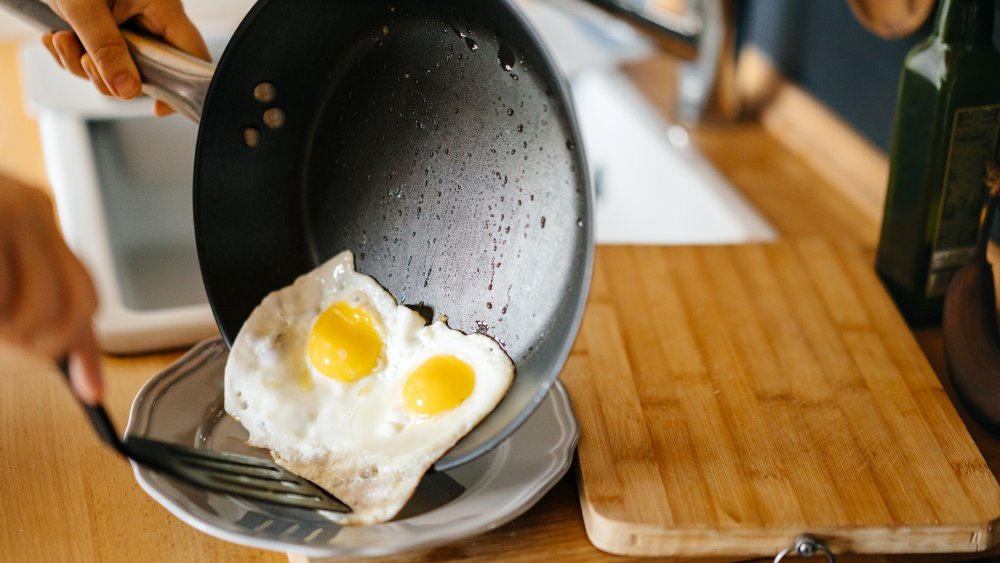 Shutterstock
It all started with a recipe for caramelized cream eggs from Ideas in Food that has revolutionized brunch for those who've tried it, as evidenced by the many food bloggers who replicated the dish, and agreed it's beyond yummy. As the recipe explains, you simply put heavy cream in the bottom of a non-stick pan. Sprinkling the cream with salt adds flavor. Next, crack the eggs into the pan. Cooking over medium heat, you'll see the cream boil and caramelize. Yum! Meanwhile, the cream guards against egg stickage.
You'll know the fried eggs are done when the cream becomes butter, and butter solids. It's recommended you remove the eggs from the heat and cover the pan for a few moments to finish setting the egg whites.
The result? Fried eggs with a caramelized bottom, tender whites, and firm but runny yolk, all evenly seasoned and delicious, according to Ideas in Food. One comment to the recipe said about the eggs, "This is seriously next level. When the cream caramelizes, the flavor is so rich and flavorful." 
Ready to try this recipe for eggs fried in cream? Thought so.