Short Hairstyles For People With Fine Hair
Shutterstock
Those of us with fine, thin hair understand the struggle with gaining volume, and cutting what little hair we have may seem counter productive. But if you are looking to mix up your look, or maybe your locks are a little too damaged at the ends for deep conditioning to work its magic anymore, short hair styles are not entirely off the table for you. In fact, there are loads of short styles that work wonders for people with fine hair. 
Bobs, lobs, and pixie cuts are all great options for you, but here's a word of caution: avoid layers, and this probably seems obvious, but never let a stylist use thinning shears on you. Blunt and chunky edges are your best friend (via Glamour). Bangs are super cute, but often people with fine hair have to fight to keep them from getting oily and flat. With this in mind, there are loads of cute styles that can maximize volume with minimal hair.
Pixie cuts are perfect for fine hair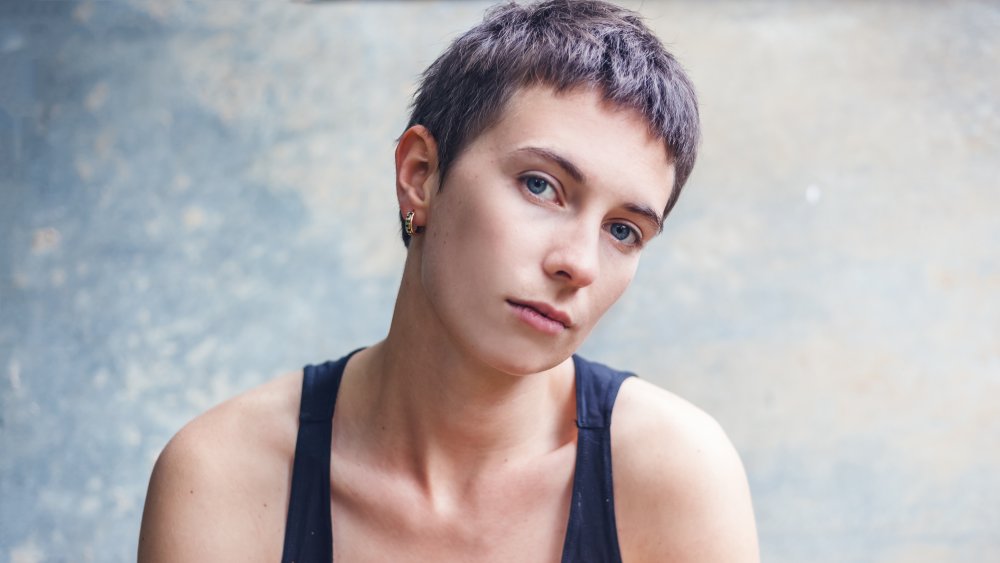 Shutterstock
Want to look like a fairy? The whimsical pixie cut has been popular for decades and for good reason — it's versatile, adorable and elegant. Not all pixies are the same though, and neither are faces, so it's important to make sure you choose a style that works well with the geometry of your face.  
Is your face the shape of a heart? A little fringe will be totally flattering for you. Is your face more oval? You're in luck — most cuts will be totally flattering for you. Is your face rounded out? Contrasting its shape with some angular bangs will look excellent. Are you flaunting a square-shaped face? A shag style pixie will compliment your edges. For fine hair, L'Oréal recommends a "layered, textured pixie cut," which "will help create the appearance of more volume."
Celebrities with all sorts of face shapes have been sporting pixie cuts for a long while now. They're living proof that whatever shape you may be, there's a pixie out there for you. 
Bobs are a great option for fine hair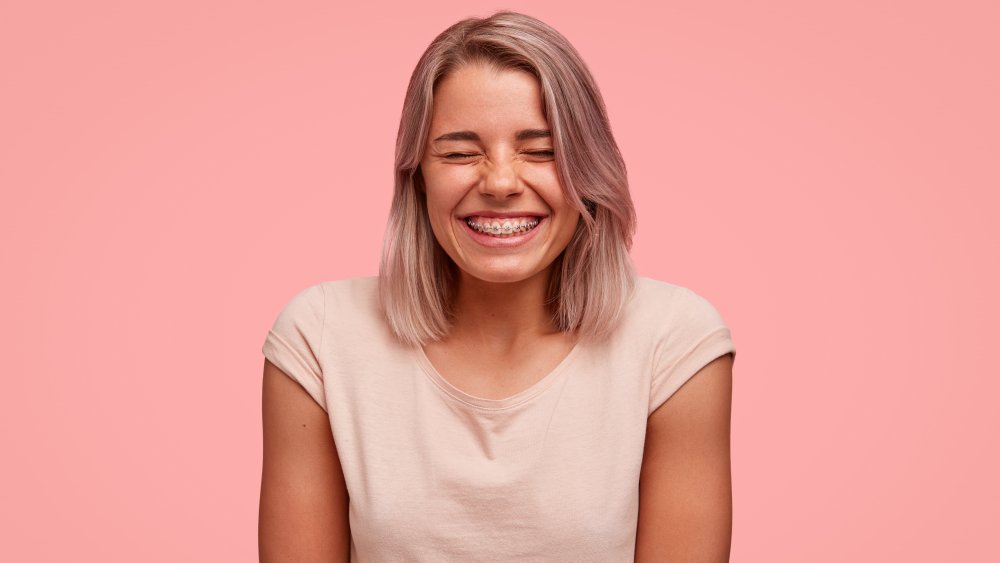 Shutterstock
There's almost no cut cuter than a bob, and luckily for the fine hair faction, they work wonders for those of us with thinner strands. Not unlike the pixie, not all bobs are the same. But those of us with fine, thin hair should also lean on blunt bobs with no layers. 
If you're nervous to go short, start out with a shoulder length blunt bob (or lob) and then go shorter down the road (via Seventeen). Beyond that, your face shape comes into play. If your face is more circular, a lob should lengthen it out a bit. If your face is oval, the opposite approach is a good one, go with a chin-length bob. Square-faced beauties should try a mid-length bob to show off their jawline. And those of us flaunting pretty heart-shaped faces can opt for some bangs to balance things out. You really can't go wrong with a bob, even if you do have fine hair (via Byrdie). 
Hair contouring gives short, fine hair more volume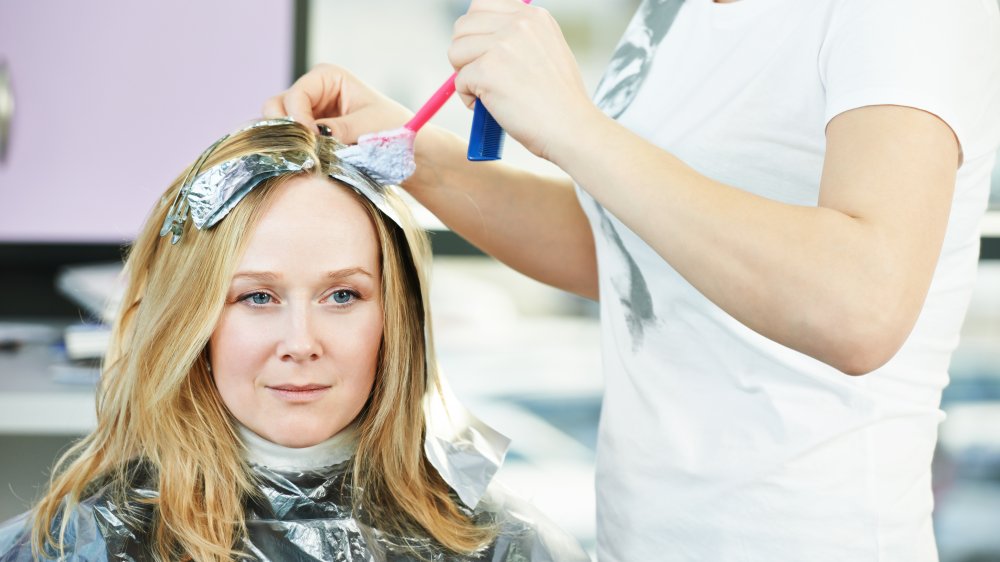 Shutterstock
A shorter cut is totally going to boost your fine hair, but there are some tricks with color that can add some volume to your 'do, too.  A technique called micro-balayage — sometimes called hair contouring— is basically a type of tiny highlights and can totally expand fine hair. When hair is all one color it can look lackluster and further draw attention to the general lack of hair altogether. Adding bits of darker color (for people with lighter hair) underneath the surface of the hair can create the illusion of thickness. Beware, though, this is not something to try at home. If done incorrectly, you can be left with hair that looks even thinner, so this is definitely one to leave to the pros (via Harper's Bazaar).