Why The Big Change Publix Just Made Is So Important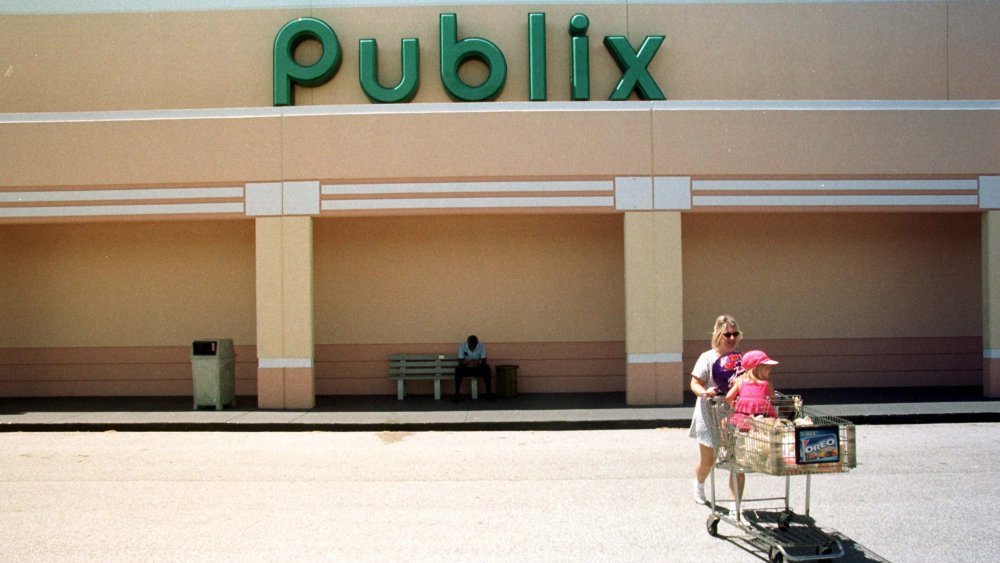 Robert King/Getty Images
The food chain is just another American institution people previously took for granted that is being interrupted, and not in a good way, by the coronavirus pandemic. School closures and rising unemployment are contributing to more families going hungry, and at a time when farmers are struggling to sell their produce now that restaurants and businesses are indefinitely closed nationwide.
This head-scratching imbalance leaves growers' livelihoods in jeopardy as heartbreakingly, some farmers are being forced to destroy surplus foods. Yes, even as food is desperately needed by so many. Thankfully, Lakeland, Florida-based grocery store chain Publix is stepping up to bridge that gap. The company has pledged to purchase food from local farms in the seven states where it operates, and donate the food to Feeding America (via Tampa Bay Times). Their efforts come at a time when so many folks, from farmers, to ranchers, to everyday families need relief. 
In an announcement on the company's website, Publix CEO Todd Jones said, "In addition to providing much needed produce and milk to food banks, this initiative provides financial support to farmers during this challenging time." He added, "We're honored to be able to work with these groups and do good together for our communities."
Help from Publix couldn't come at a better time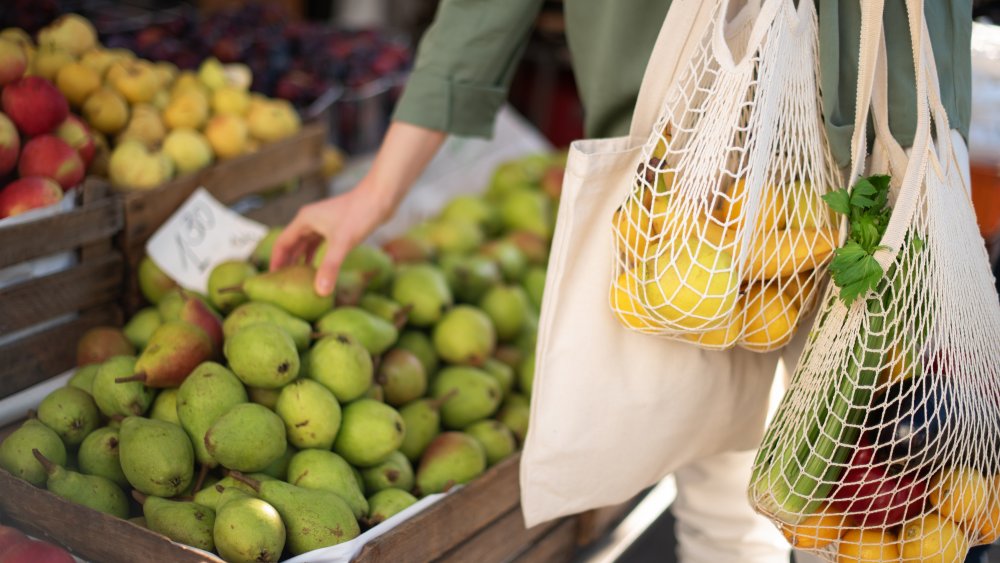 Shutterstock
In the first week alone since making the announcement it would buy surplus food from local farms, Publix has purchased a whooping 150,000 pounds of produce and 43,500 gallons of milk to give to Feeding America.
As part of the announcement, Pero Family Farms Food Co. CEO Peter F. Pero IV said, "Like so many others right now, Florida farmers are in a time of need. We are humbled Publix is purchasing additional fresh vegetables from us and other local farms to donate to food banks throughout the Southeast. Thank you to Publix, the participating food banks and their volunteers for making this initiative possible for those less fortunate while supporting local farms."
It's no doubt COVID-19 has created unique challenges for farmers, who have been unable to adapt to changing demand as quickly as they'd like. Suppliers to schools would no doubt love to shift gears, and sell their produce and dairy to grocery customers, but supplies, like the different-sized milk containers needed, aren't exactly just on hand. Meanwhile, many farmers would be happy to directly donate their food to banks, but they'd need a fleet of refrigerated trucks and other infrastructure, that might take longer to put in place than this crisis allows.
Publix is a model for much-needed change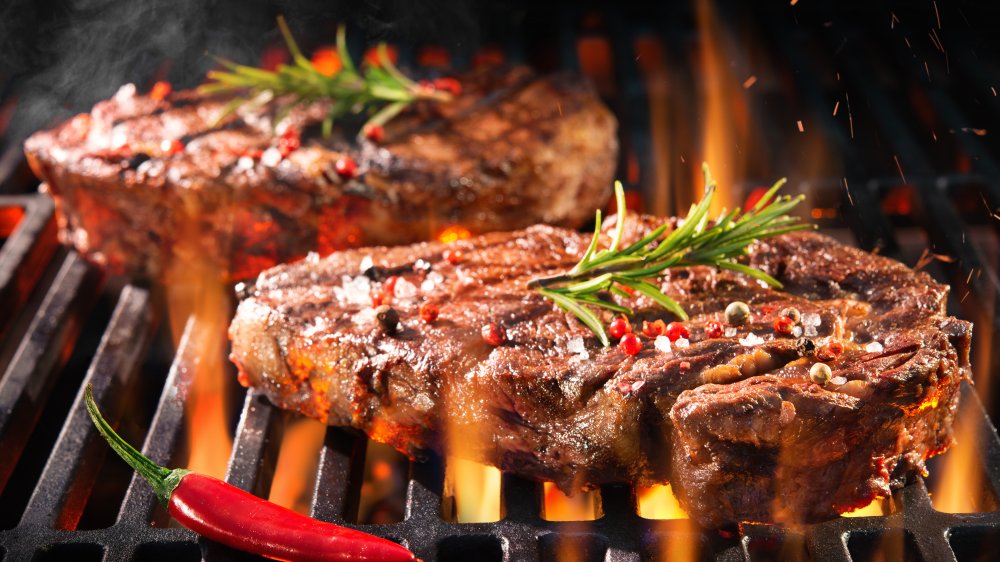 Shutterstock
Beef suppliers are also facing unprecedented challenges during the pandemic. According to Modern Farmer, while overall beef sales are way up, the price of cattle has gone down. Say what? It's a complex problem that is being addressed by lawmakers like Senator Chuck Grassley (R-Iowa). He pledged to look into "potential market and price manipulation, collusion, restrictions on competition and/or other unfair and deceptive practices." Meanwhile, ranchers are suffering to make ends meat, er, meet.
In the end, it is beyond clear that local and regional food systems are more important than ever. Here's hoping other food retailers will take a cue from Publix, and help solve the unusual problem that the coronavirus climate has created, of connecting supply with demand.