The Truth About Megan Thee Stallion's Relationship With Her Mom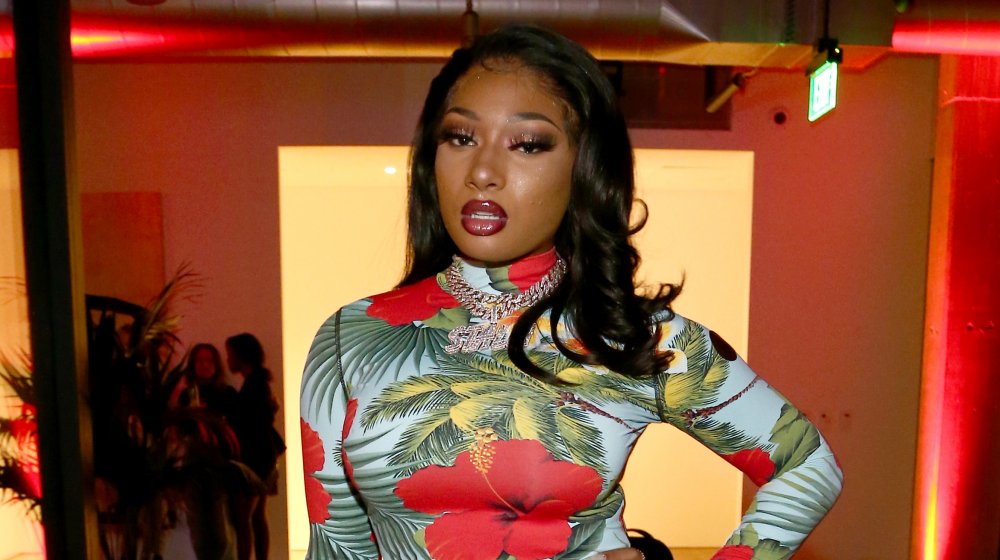 Tommaso Boddi/Getty Images
Rapper Megan Thee Stallion is known for her raunchy lyrics and sassy persona. Her personality and confidence are larger than life, which is something her late mother, Holly Thomas, instilled in her at a young age. Once Megan started to take rapping seriously, her mother was with her every step of the way as her manager until she passed away in March 2019 from a brain tumor.
"All my life my parents have always told me, 'Oh, Megan, you're so awesome' or 'Oh, Megan, you look so good.' They put that confidence in me and they made me feel good about myself," The Houston rapper told Allure in 2019. "There was nothing that I ever wanted to change about myself."
Megan's mother is also the one who influenced her to start rapping. Holly went by the stage name Holly-Wood and balanced motherhood and writing verses. "I knew I wanted to be a rapper when I was, like, 5," Megan told Essence. "My mom was a rapper. I would go to the studio with her, and that definitely showed me I can do this. I wanna do this."
The "Hot Girl Summer" rapper also told Marie Claire, "I would see her fit in writing after work and before work. I'm used to seeing that work ethic." Megan currently balances her rap career with going to online classes at Texas Southern University for a degree in health administration.
Megan Thee Stallion's mom Holly is the rapper's biggest motivator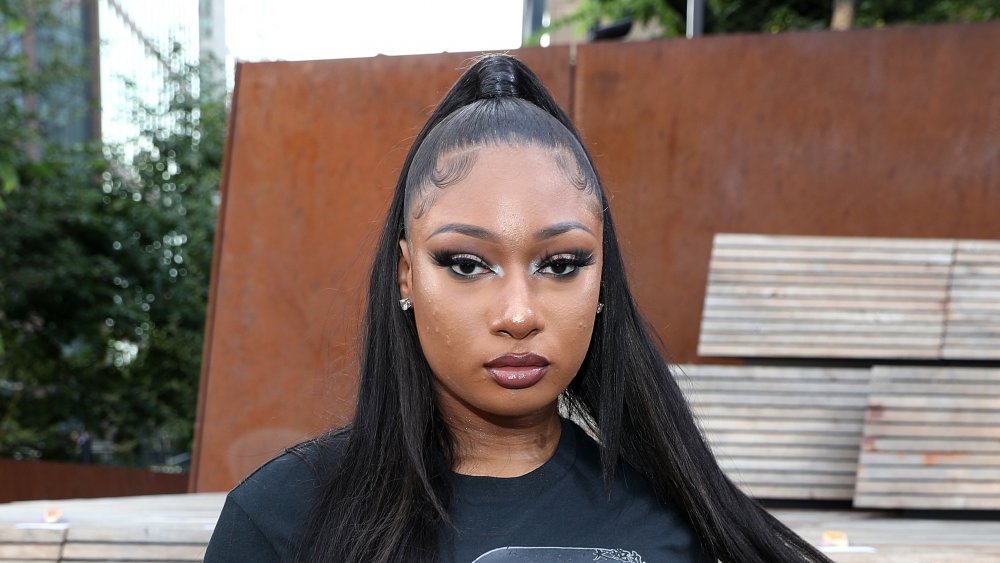 Bennett Raglin/Getty Images
Not only did Megan Thee Stallion get her rap skills from her mother, she also inherited her mother's tough work ethic. Following Holly's death, Megan didn't skip a beat when it came to continuing with her career. Selim Bouab from Megan's label 300 Entertainment told Marie Clare, "We asked her if she wanted to cancel some days, and she said, 'My mom wouldn't want that.' The day after the funeral, she went and did a radio show, and she hasn't stopped working ever since."
The "Savage" rapper also told fans on Twitter that she persisted after her mom's death because "not only is music my dream but it was her dream for me too." She similarly told The Fader, "No matter what I'm going through, I still want to keep going. Just to show people you can still be strong and you can still face your everyday life. Even when everything coming down on you."
Just months after Megan's mom died she released the album "Suga" which has been an instant hit.