Sister Wives: The Reason Robyn And Kody's Marriage Is Struggling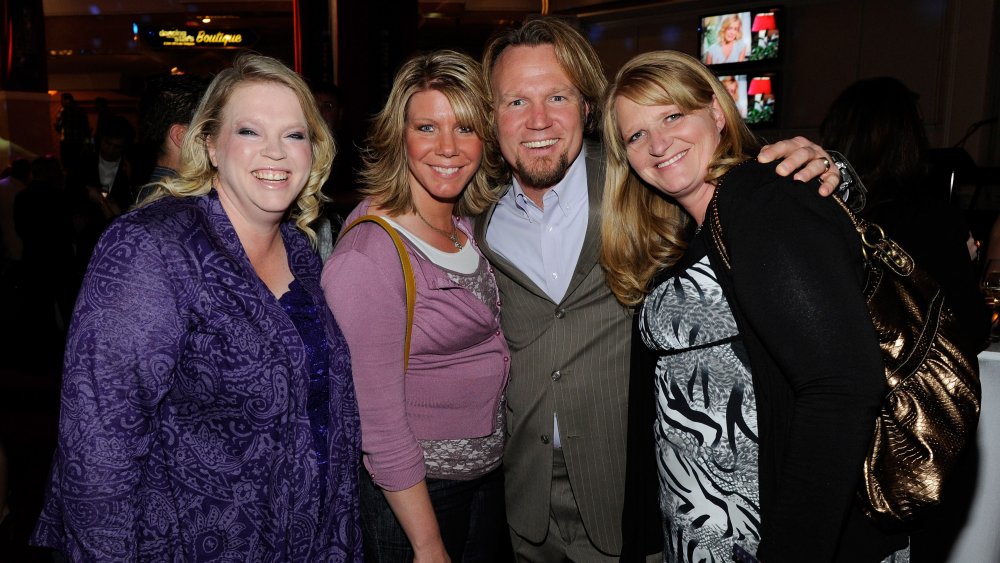 Ethan Miller/Getty Images
They say two's company and three's a crowd, so it's only reasonable that in a marriage of five there will be some trials. The polygamist Brown family in the center of TLC's Sister Wives features patriarch Kody Brown and wives Meri, Christine, Janelle, and Robyn. Together the family has 18 children (3 from Robyn's previous marriage) and two grandchildren (via Distractify). 
Robyn is the youngest wife at age 41 and mother of 5 of the family's youngest, as well as the only wife recognized by law. Robyn is also the newest wife and has previously enjoyed a quite happy strong relationship with her husband Kody. Many viewers have widely considered Robyn the "favorite" wife, although the Brown family notes that they all have a say in family life, even if they disagree at times (via TV Show Ace). And while fans may see rivalry, the wives say that any disagreements are usually more about communication issues than true jealousy. As Robyn shares on Twitter, "I am so grateful that Meri and I can sit down and talk out our 'stuff'."
So if this plural marriage is happy in wife-land, what could be causing this new rift between Robyn and Kody?
Robyn and Kody are "fighting every single day"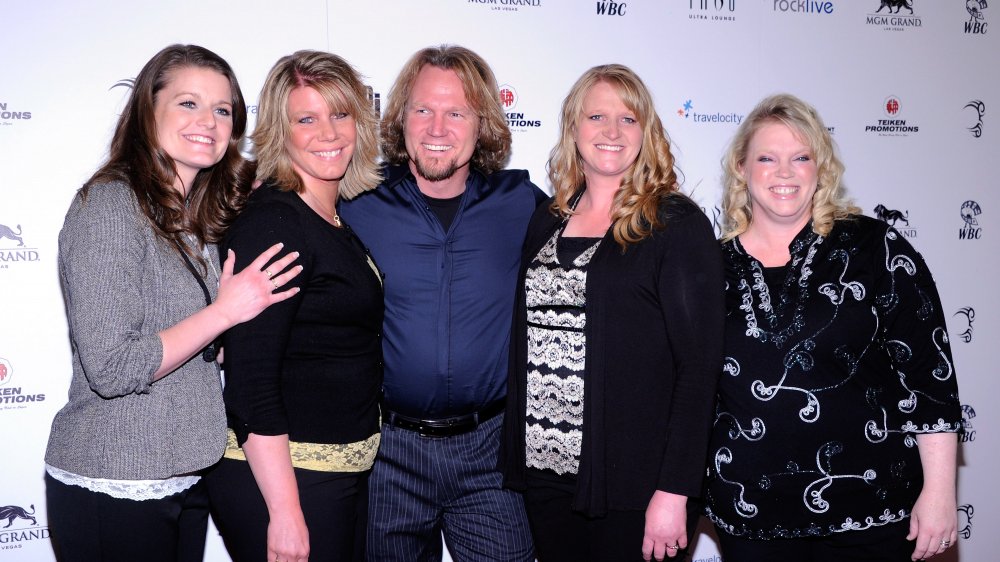 Ethan Miller/Getty Images
In a recent episode airing on March 15th, Robyn confides her struggles to fellow sister wives. The women are on a group visit to see Meri's daughter Mariah and her fiancé in Chicago. Robyn is clearly lackluster in this episode, and finally shares with the other women, "I'm just starting to get desperate because I really just don't want to buy. If we buy a house, then it will delay everything we have planned for the property... I just want to scream every time I think about it." In this scene, she's referring to land at Coyote Pass, Arizona, and how Robyn and Kody have differing opinions on how to achieve their communal-living dream. 
Robyn wants to rent or even just go back to Vegas, while Kody wants to buy an interim house immediately. The result has put significant stress on the couple, with Robyn admitting, "this is something that we're fighting about every single day." This rift has even become noticeable to her fellow sister wives, with middle wife Christine expressing concern that "Kody and Robyn aren't doing super great..." (via CheatSheet).
We can only hope that Robyn and Kody will weather this storm.