The Truth About One Of A Kind's Host, Grace Mitchell
One of a Kind is the latest must-watch HGTV home renovation show, and what makes it so irresistible, aside from the stunning properties featured, of course, is its host, Grace Mitchell. Similar to Property Brothers and Christina on the Coast, One of a Kind boasts a host who's, well, one of a kind.
Mitchell is the interior designer and blogger turned reality TV host who is the beating heart of the show. The Fort Worth, Texas native has been passionate about home renovation forever, and her unbridled enthusiasm makes One of a Kind a total must-watch. Mitchell ensures she's not the story, but that doesn't make her any less fascinating of a character.
Grace Mitchell always had a passion for interior design
Mitchell started her blog, A Storied Style, back in 2012 when she was juggling four young children at home. She returned to her work as an interior designer a few years later. 
"I love creating interiors that evoke a story — a history of sorts — of the owners," Mitchell explains on her blog. By her own admission, Mitchell adds she's antique obsessive, often searching for months to find, "That special one-of-a-kind piece to be the focal point of a space." She spent more than six years redoing her own home, so Mitchell has a crucial understanding of costs, including, "Where to thrift and redo, where to dream and where to be practical."
House Beautiful notes Mitchell previously worked as a language therapist for deaf and hard of hearing children, which explains her emphasis on family, the importance of children, and her innate method of understanding her clients' needs on a deeper emotional level. She also sold vintage furniture for a while, too.
The personal is professional for Grace Mitchell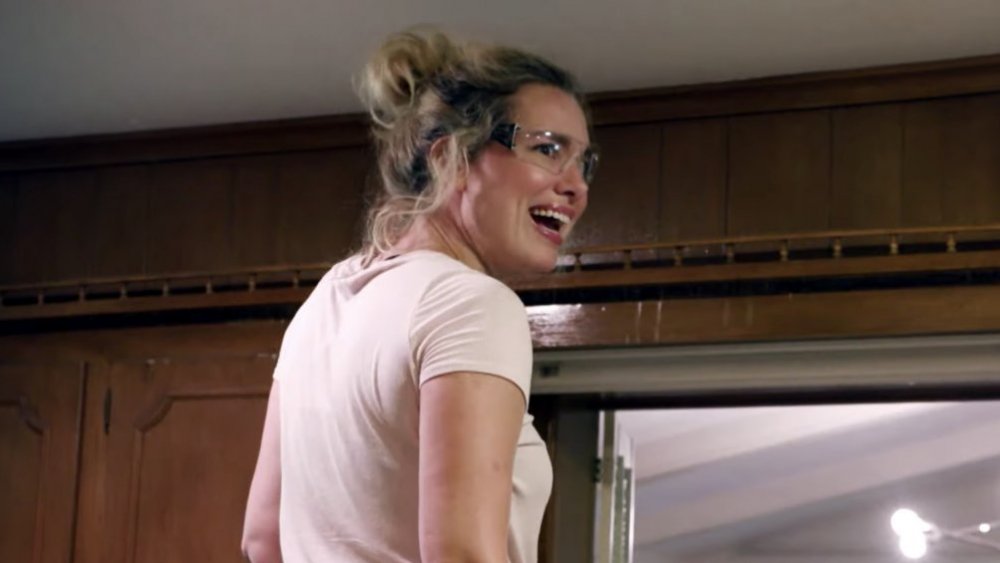 After starting her blog, the work snowballed, with Mitchell explaining to House Beautiful, "I started working with brands to help them style and put things together, and then I wrote for magazines for a while, and then I started taking on clients." That led to HGTV calling. 
Crucially, she treats her clients like humans rather than Pinterest boards, saying, "I start by asking people questions about where they're from... I do like to ask them what do you enjoy doing, where have you traveled, even things like do you have a family phrase." She can then incorporate these things into her design. Mitchell is realistic about designing homes for families to actually live in, though, noting, "I am a designer, and I love beautiful design and lovely things, but I am also very practical." 
In spite of being a HGTV star, Mitchell doesn't have a TV in her home and admitted to DFW Child that being on a show, "Still hasn't sunk in." She does know, however, that her design instincts are valid now, noting, "When people invest in things that are meaningful to them and bring that into their home, their decor isn't as likely to change because it's personal."