The Real Reason Halle Berry Had To Shave Her Daughter's Head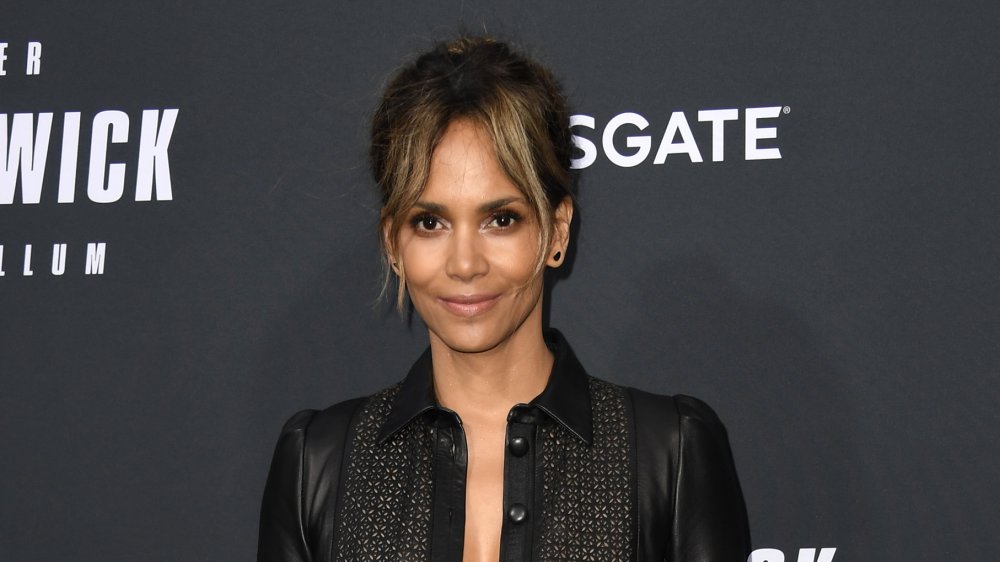 Frazer Harrison/Getty Images
Halle Berry's daughter, Nahla, recently learned a tough lesson after she refused help from the John Wick: Chapter 3 star. The 12-year-old has been spending a lot of time in the backyard pool lately and it started to take a toll on her hair, which Berry said was "past her shoulders" during a virtual interview for The Tonight Show starring Jimmy Fallon.
Berry tried several times to brush her daughter's hair after the trips to the pool, but Nahla pushed back. The actress mimicked her daughter saying, "No don't touch me. I can handle it. I'm a tween. I don't need you to brush my hair." A few days later, Nahla told her mom to touch the back of her head and the results were shocking. Berry said her daughter's hair had "shrunken up into a tight ball that feels like matted fur. I can't even get my finger in it, and I'm pulling and she's screaming."
Halle Berry had to cut off the chunk of her daughter's hair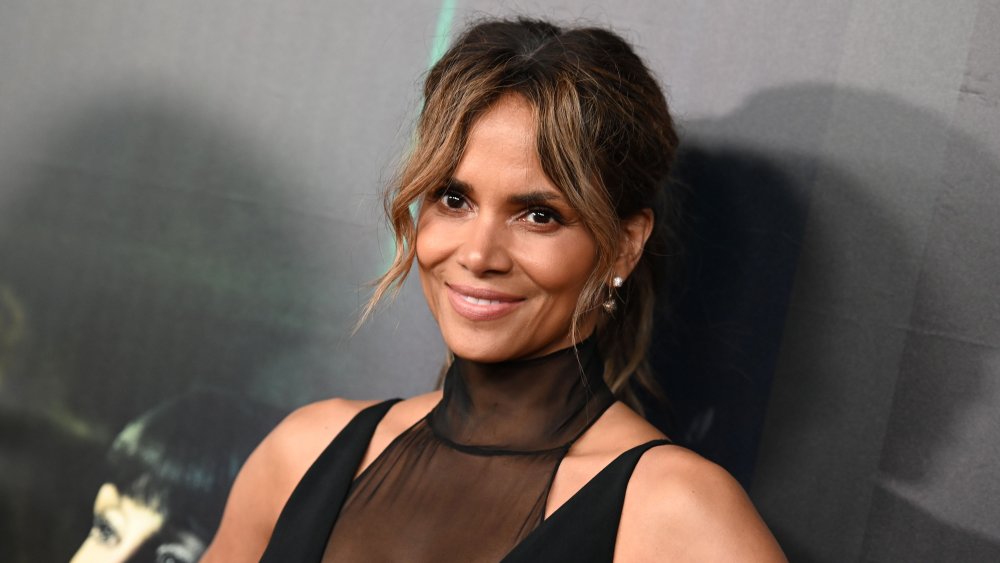 Angela Weiss/Getty Images
Berry told Fallon she attempted to detangle her daughter's hair with conditioner for a half an hour, but the knot wouldn't loosen up. In fact, Berry said the tangle got tighter. "I had to shave it off. She was not cool with that, but it was our only option," she said.
The X-Men actress used the moment as a teaching opportunity for Nahla. "I was like, 'First of all, maybe you'll let your mother help you. And second of all, you learned you gotta brush your hair. Every day, you gotta brush your hair.'" Berry claimed her daughter didn't see the need to brush her hair since they are under quarantine and not going anywhere during this time.
Adorably, Fallon's daughter, Winnie, kept popping in and out of the interview so Berry retold the story for Winnie. "She's bald in the back. Always brush your hair, Winnie," Berry told Fallon's daughter.