The Truth About Kate Middleton And Rose Hanbury's Relationship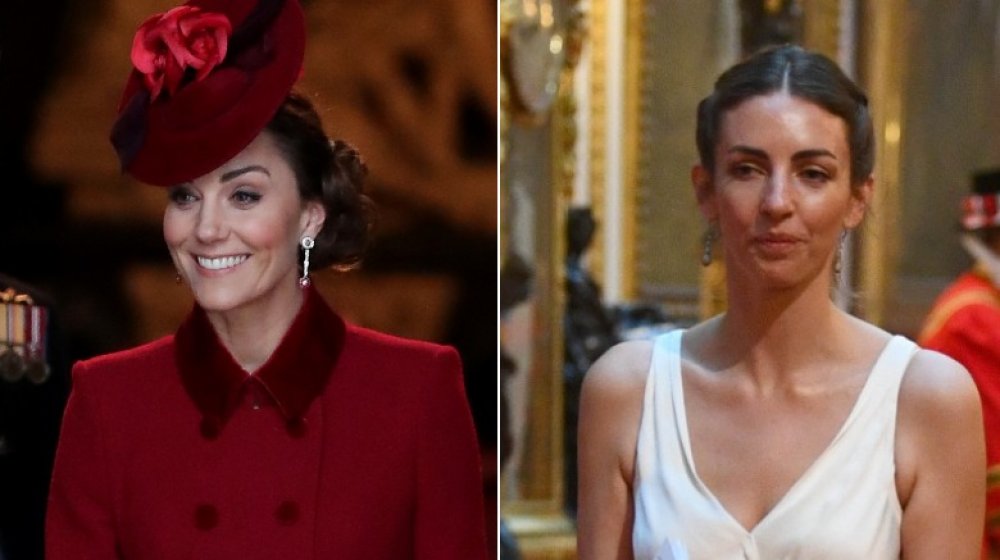 Chris Jackson, Wpa Pool/Getty Images
A scandal erupted in 2019 when it was rumored that Kate Middleton's marriage to Prince William was anything but picture perfect. That April, tabloids reported that the royal was cheating on Kate with her friend Rose Hanbury, the Marchioness of Cholmondeley.
Rose and Kate had been friends for quite a while when the alleged affair was first reported. The Sun noted that Prince William and Kate live just three and a half miles from Rose and her husband, David Rock­savage, and that Rose and David's children are friends with Prince William and Kate's children. Rose was also in attendance at Prince William and Kate's 2011 royal wedding, so her relationship with the couple goes much further back than the rumors.
Even before the claims that Rose and Prince William had an affair, the tabloids were hinting that the friendship between Kate and Rose was rocky. The Daily Mail reported in 2016 that Kate and Rose were rivals vying to be the leader of their social set, nicknamed as the "turnip toffs" by the press.
Kate Middleton and Rose Hanbury have ignored the rumors that their friendship is strained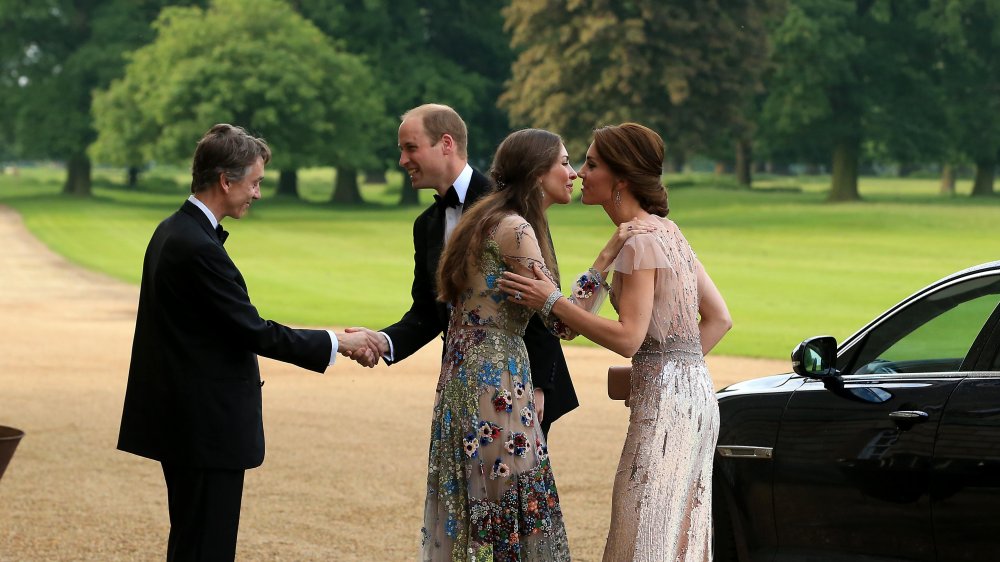 Stephen Pond/Getty Images
Unsurprisingly, neither Rose nor Kate publicly addressed the rumors, but sources claiming to be close to the two women have denied all allegations of either a rift between the women or an affair between Rose and Prince William. "These hurtful rumors of a fall-out are simply false," one source told the Daily Mail in 2019. "Both wives are hurt by the suggestion that there is any argument or even a coolness between them."
Another source told Hollywood Life that Kate set no store by the rumors circulating about her husband and her friend, but that she and Prince William were hurt by the gossip. "And it doesn't just hurt them, they are very concerned for Rose," said the source. "She's a married woman with children, and she's not used to this kind of public scrutiny. She's a friend of not only Kate's but also the entire family, so this is upsetting for everyone."
Rose maintained a low profile following the rumors of the affair, but she and Kate were spotted together at a church service in January 2020 (per Tatler), so it appears that their friendship remains intact in spite of everything that has been said about them.