Project Runway: What Really Happens To The Designs After The Show Ends
Amy Sussman/Getty Images
The Emmy-winning competition series Project Runway has been on an impressive 18 seasons. The popular show features contestants competing against each other to create the best clothes they can under a restricted time frame. Each episode is judged by a panel of design experts, featuring a different theme and typically one of more designers is eliminated every week. After only a few participants remain, they complete fashion collections for New York Fashion Week, where the judges choose the winner of the season. But with so many garments created during each season, fans have often wondered what actually happens to the clothes.
In a Reddit thread, a fan of the show asked, "Do the designers get to keep their collections and all the garments they made on the show? Can they sell them? Or are they locked in some Bravo or Lifetime production warehouse?" Viewers of the show had varied replies — purportedly mere guesses. One responded, "They were sold on ebay for some seasons. When there are guest models they keep them." However, the actual truth was revealed by contestants who have been on the show.
Former contestants explain what happens to the garments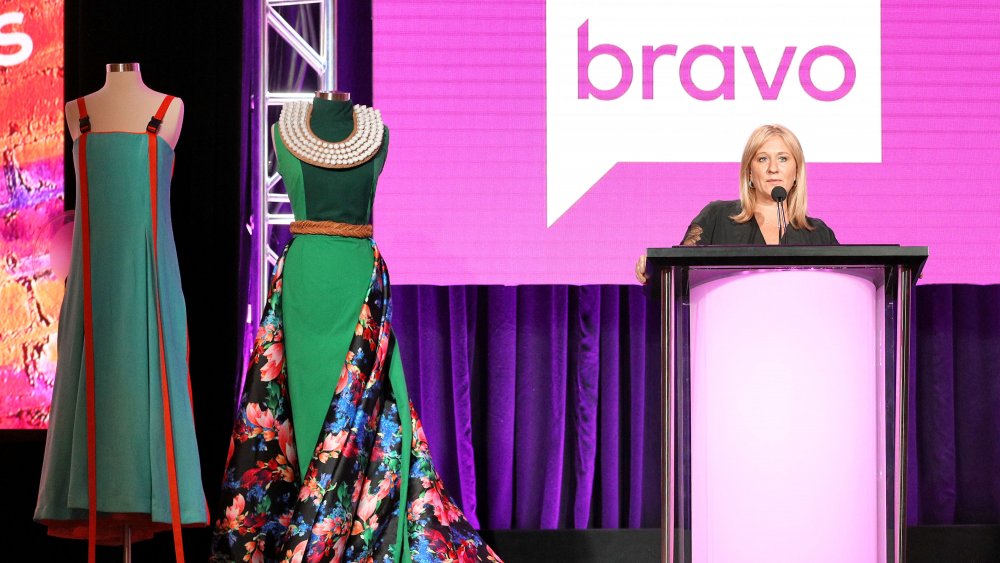 Frederick M. Brown/Getty Images
According to Palm Springs Life, Seth Aaron, who was on Season 7 revealed, "Everything is auctioned off immediately. The clothes that are produced by us go up for auction immediately after the show." Another former contestant from Season 9, Joshua McKinley Cook joked that the garments might not be all finished if you purchase them. 
Today seems to have confirmed this — reporting that the garments are auctioned off by a site that sells items from TV and film. The clothes from each show are listed for auction right after the episode airs. Today also disclosed the profits from the clothes in the past have gone to charity organizations like Dress for Success, which helps low-income women transition into the workforce.