Jennifer Lopez's Lookalike Is Confusing The Internet
It's no secret that Jennifer Lopez is incredibly fit, but we never took her for a bodybuilder. That's why it's so surprising to see pictures of a woman who looks an awful lot like J.Lo flaunting her impressive muscles on Instagram. Did J.Lo somehow get fully ripped while social distancing?
It turns out that the woman isn't Lopez after all, but is actually a doppelgänger named Janice Garay, and she hails from Houston, Texas. While Garay first went viral for her uncanny resemblance to Lopez a few years ago, many people are discovering her for the first time now. "Are you gonna leave this quarantine life changed, or doing the same things?" Garay wrote in the caption of one recent viral selfie on Instagram, which left some fans wondering if Lopez had adopted a new workout program during the coronavirus pandemic.
Garay first went viral in 2017, thanks to one of her selfies landing on Instagram's Explore page. When a fan asked in the comments of the photo (via Harper's Bazaar) "Are you Jenny from tha block?" Garay responded, "No I'm jay from the H."
Jennifer Lopez's lookalike is flattered that she is being compared to her 'idol'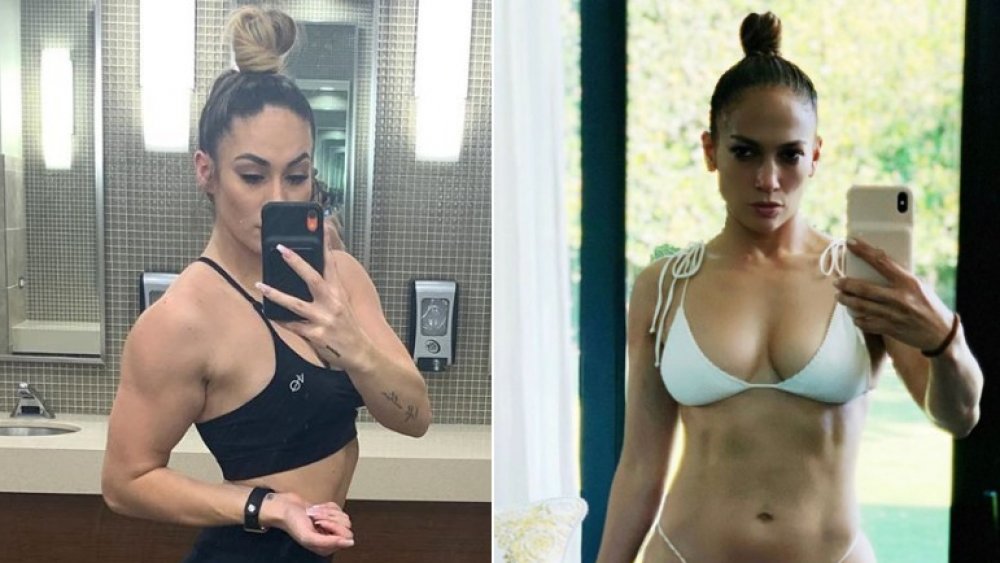 Garay is flattered by all of the comparisons to Lopez, who she calls her "idol." In a 2017 interview with ABC30, Garay, a fitness competitor, said "She's somebody that I looked up to since I was a little girl. It is flattering." Since first going viral in 2017, Garay has become a social media influencer and, as of this writing, boasts 248k followers on Instagram.
While she has since taken her internet fame in stride, Garay was overwhelmed by her popularity when she first rose to fame. "It's been pretty crazy. I never expected it to go this extreme, but it's an amazing feeling," she told ABC30.