Here's How You Can Tell If A Dior Bag Is Fake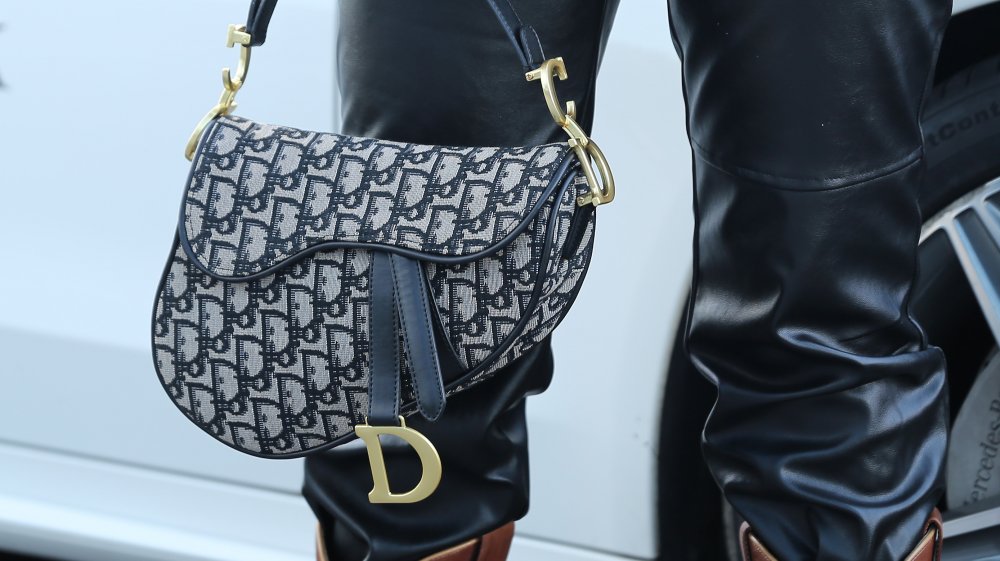 Evren Kalinbacak/Getty Images
Some people buy stocks, others buy jewelry. Then there are those who consider the best handbags to be solid investments. Elle considers some Dior bags to be on the list of accessories you won't regret investing in, because they are considered classics, and have significant resale value. Of course, you'll want to make sure your Dior is the real thing.
Being able to spot a fake Dior depends on your ability to pay attention to detail. How can you tell? Firstly, all Dior purses have a heat stamp with the Christian Dior logo on one side, and the serial number on the other. The lettering should be centered, and clean, in either silver or gold (via Love that Bag Etc). You will see "Made in Italy" or "Made in Spain" written underneath. But there's more to look for when sniffing out a fake Dior.
Dior handbags cannot be made of inferior materials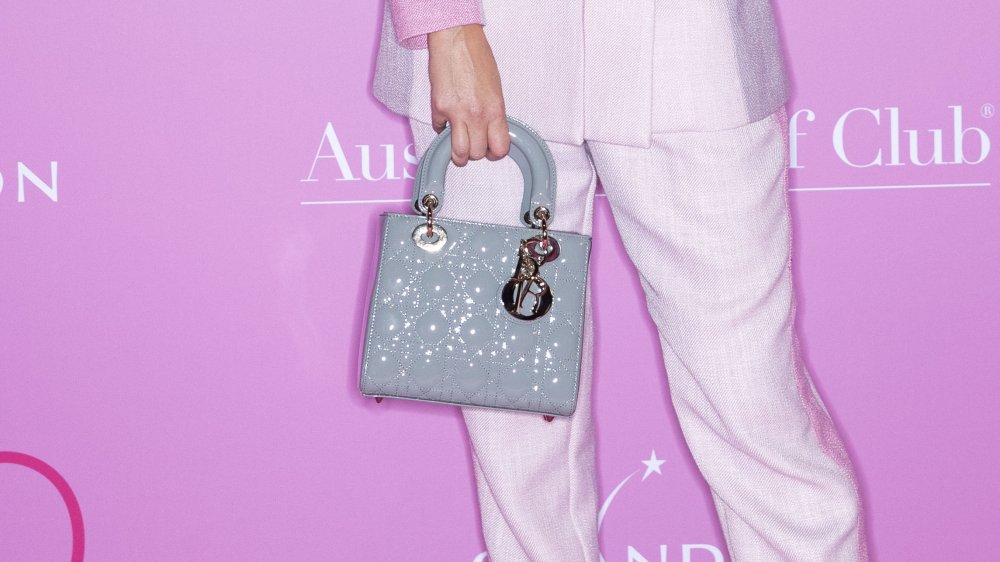 Brent Lewin/Getty Images
Another way to spot a fake Dior bag is to check the stitching, which needs to be small, even, and done with a thin thread in the exact color of the material it is sewn into. You'll find these qualities in the Lady Dior, whose iconic cannage quilting is not easily replicated, particularly by amateur counterfeiters (via The Real Real).
Dior bags have to be worthy of carrying the name of its design house. To that end, nothing about the purse will be of cheap, or inferior quality, from its leather to its hardware, some of which will be embossed with "CD" or "Christian Dior" (via The 2nd Hand Guide). In the case of the Lady Dior, expect its lettered D, I, and R charms to sit in front of a large letter O. The rings on the chains attached to each letter are left to swing about loosely.
Many designers, like Christian Dior, are taking extra steps to ensure their designs are not copied by counterfeiters, but they are fighting a global industry which The Global Brand Counterfeiting Report 2018 estimates will be worth $1.82 trillion by the end of this year. Because counterfeiters keep getting better at their game, it's wise to consult an expert to authenticate something you may want to purchase, so you don't become a counterfeit victim yourself, especially since even the most reputable pre-loved sales sites online are struggling to tell between what's real and what's not (via Forbes).