Read This Before Stepping Foot Into Walmart Again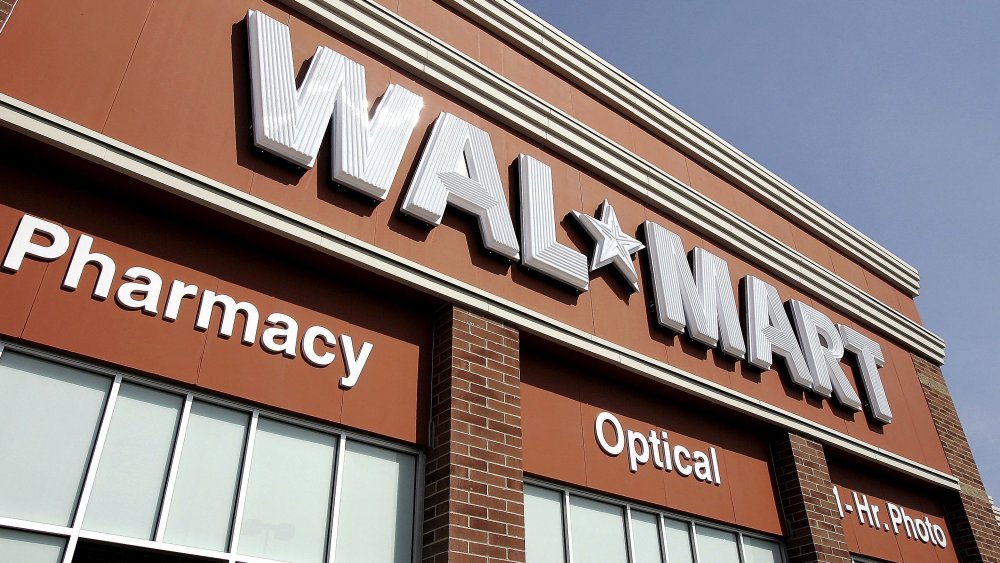 Tim Boyle/Getty Images
At Walmart, there's not a whole lot you can't buy. Although it started out as a discount department store, Walmart has since found success as a grocery retailer as well. And, of course, grocery shopping is something we all have to do regularly — whether we like it or not. The whole process of meal planning, crafting a shopping list, and shopping for groceries can be overwhelming. Not to mention the unloading of bags, putting the groceries away, and all that cooking that follows. Since grocery shopping is a necessity, and a stressful one at that, it's important to know how to do it efficiently.
When you can make the most out of your shopping trip, it's a better experience overall. A big reason people choose Walmart is for the famously low prices. Still, there are some sneaky ways to save even more money at Walmart that you might not know about. This is everything you should know before stepping foot into Walmart again
Check out the Walmart app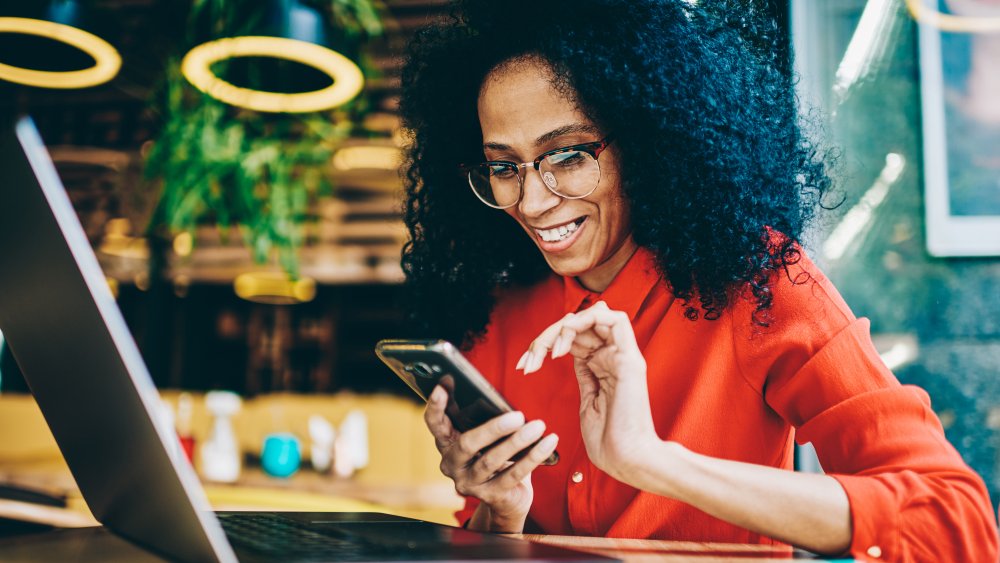 Shutterstock
Everyone has an app in 2020, right? So it's no surprise that Walmart has one too. What you might not realize are the benefits to using the app. According to Walmart's website, "the Walmart app gives you early access to exclusive items and other special offers." You can shop those products easily from your phone through the app or you can add them to the app's shopping list feature. If you order an item for pickup, you can also check in with your app once you get to the store. 
In store, the app can tell you what aisle a product is in and whether it's in or out of stock. The app can even scan barcodes if you need to know a product's price. When you're ready to check out, you can use your app to pay with the Walmart Pay feature. The app applies to Walmart pharmacies as well; you can use the "mobile express pickup" to retrieve your prescriptions faster or order refills. All around, the app is a helpful tool for regular Walmart shoppers.
Walmart's website is worth using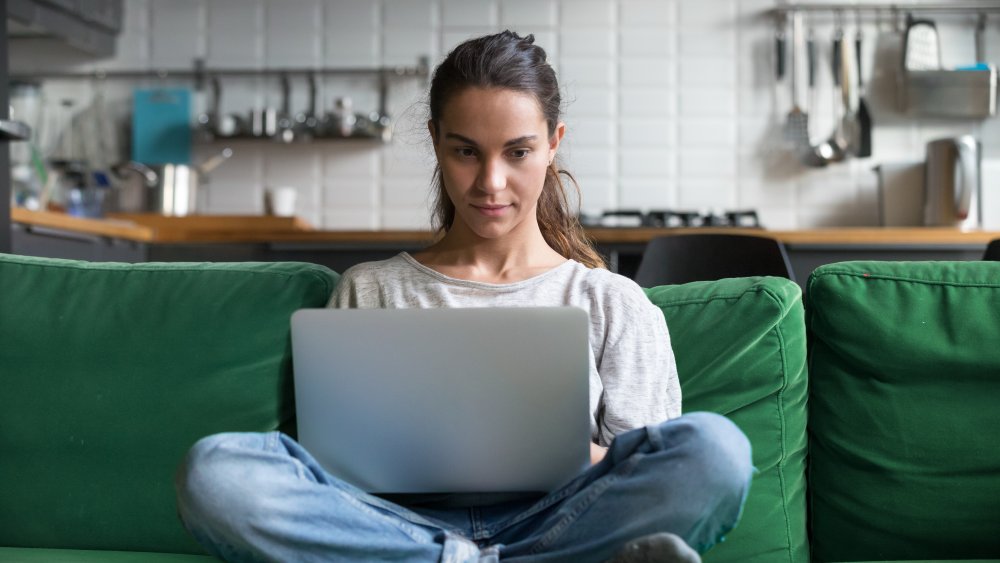 Shutterstock
As Walmart shoppers know, it's easy to search for items and get tons of options on Walmart's website. Once you've placed $35 worth of products in your cart, you automatically get free two-day shipping, with no membership required. As Walmart's website states, not everything qualifies for two-day shipping, however, so be careful to refine your search by that filter.
While you're on the site, you can log into your account and take a look at your reorder list. This handy tool shows you your recent purchases so you can quickly add previously bought items to your cart again without needing to search. Some of those items might be groceries, which you can order through the website and pick up at your nearest store. If you order early enough, you may have the option to pick up your groceries on the same day, according to Business Insider. Or, you can schedule your order to be delivered.
You can actually earn money by using coupons at Walmart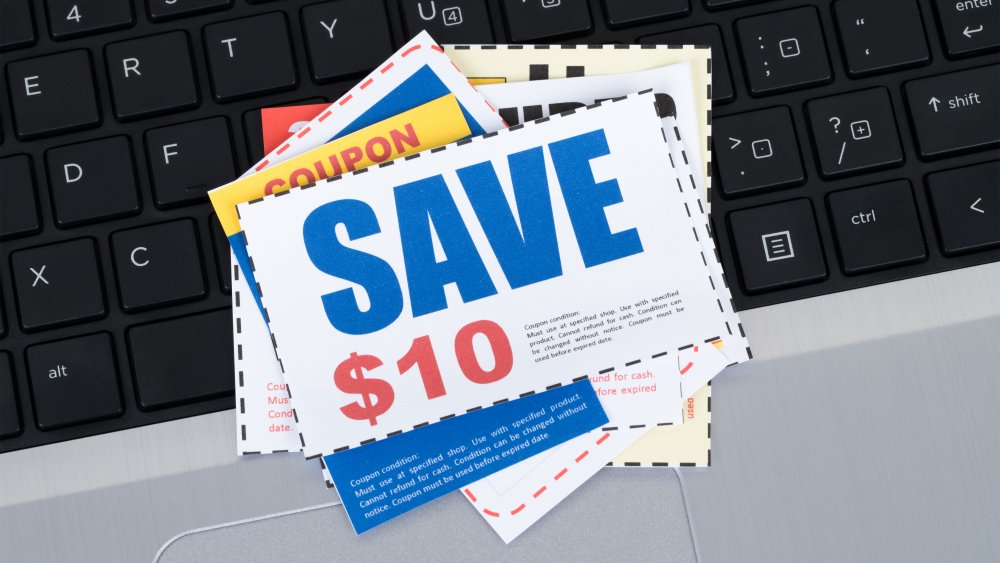 Shutterstock
It was amazing watching people on Extreme Couponing actually get paid to coupon, right? It turns out that it isn't actually that unusual, and you can pretty easily do it yourself at Walmart. It's called an overage policy, according to Eat This, Not That. Stores including Target, Aldi, and Costco don't allow for this policy, so it's a unique perk of grocery shopping at Walmart.
Being paid by the grocery store as you checkout seems backwards and too good to be true, but this is how it works: If your coupon is worth more than the product's price tag, you get paid the difference. That difference then goes toward your final bill. So, if your coupon has a value of up to $3.99, but the Walmart product is priced at $2.99, you get a dollar back to be taken off your total grocery cost. Pretty cool!
Walmart takes manufacturer coupons, which are quite easy to find. In fact, they're even offered on Walmart's website and can be sorted by brand or department. When you've found the coupons you want, you just have to print them out and show them at checkout. Suddenly, couponing seems a lot more appealing.
Check out the bakery section at Walmart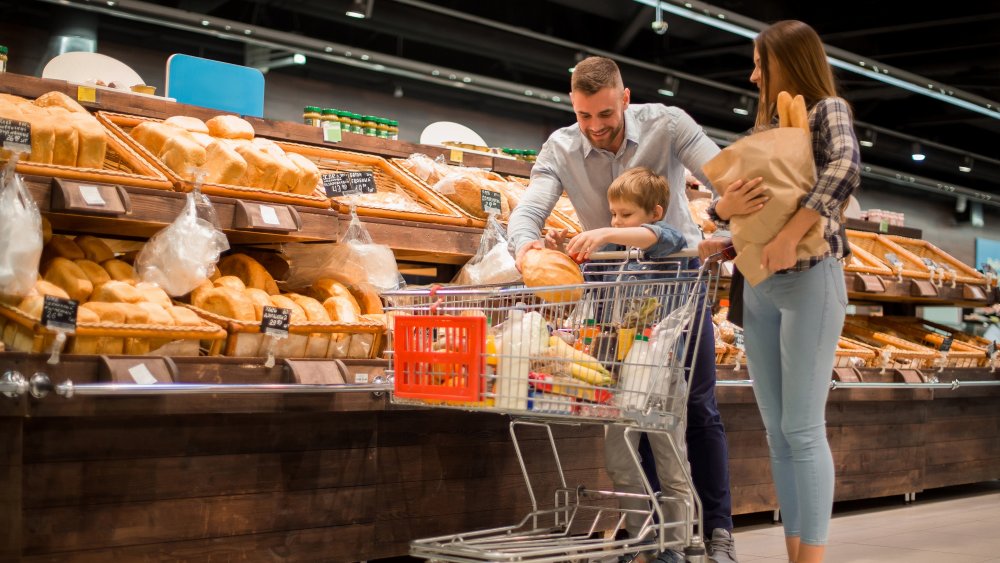 Shutterstock
You may have passed by the bakery in previous Walmart shopping trips. It may seem like a standard grocery store bakery, but Walmart offers more options than you'd think. According to Walmart's website, you can order cakes for almost any occasion. This includes cakes for baby showers, graduations, and even wedding cakes (you read that right!). If you're looking for a specific character for your child's birthday, Walmart offers cakes themed around popular licensed characters like Disney princesses. That's an easy way to please the birthday kids in your life!
If you're looking for baked goods for everyday life, you can get them at a discount in the morning. Walmart's bakeries often mark down baked food from the previous day since it's a little less fresh and they'll be baking more to replace them. These products are still good, and as The Penny Hoarder pointed out, you can freeze them for later as well to get even more time out of them. It pays not to be picky about day-old bread.
Walmart Pay enables a faster checkout experience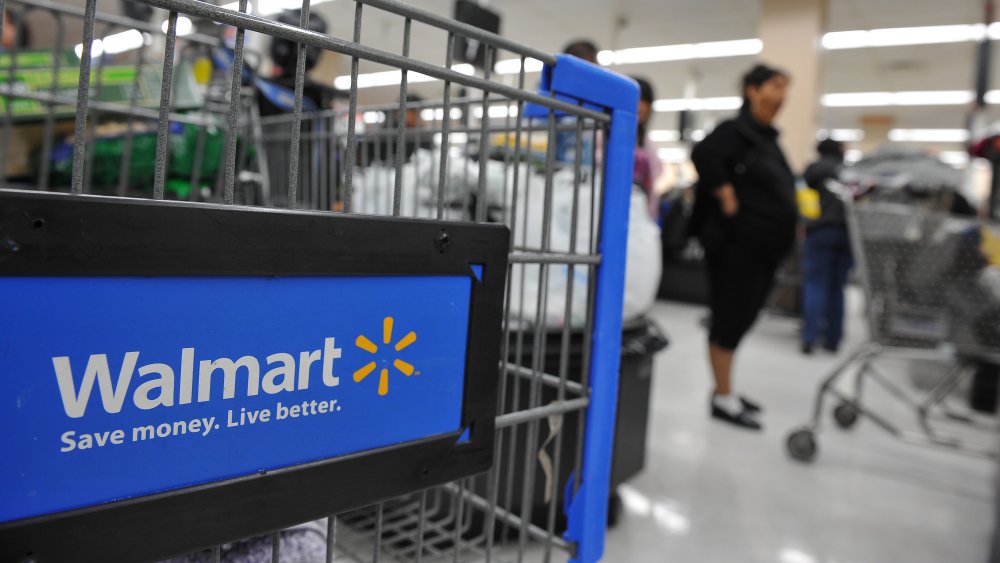 Robyn Beck/Getty Images
If you like to get through the checkout lane as fast as possible, Walmart Pay is for you. This feature of the Walmart app uses the credit card info you've linked to your Walmart account to pay for in-store purchases. To do this, you enter your PIN in your Walmart app and place your phone above the QR code while checking out, as stated by Walmart's website. You'll receive a digital receipt immediately and the best part is that you don't need to have your physical card on you to use Walmart Pay at checkout. Forgetful shoppers rejoice!
Walmart Pay also saves money on your account to be used later. This money may come from coupons through the store's overage policy, according to Eat This, Not That. You can also store credit in Walmart Pay from price-matching if you do it after you've already bought the item. That's a little extra money you'll save next time.
Walmart enables you to start a return at home before coming into the store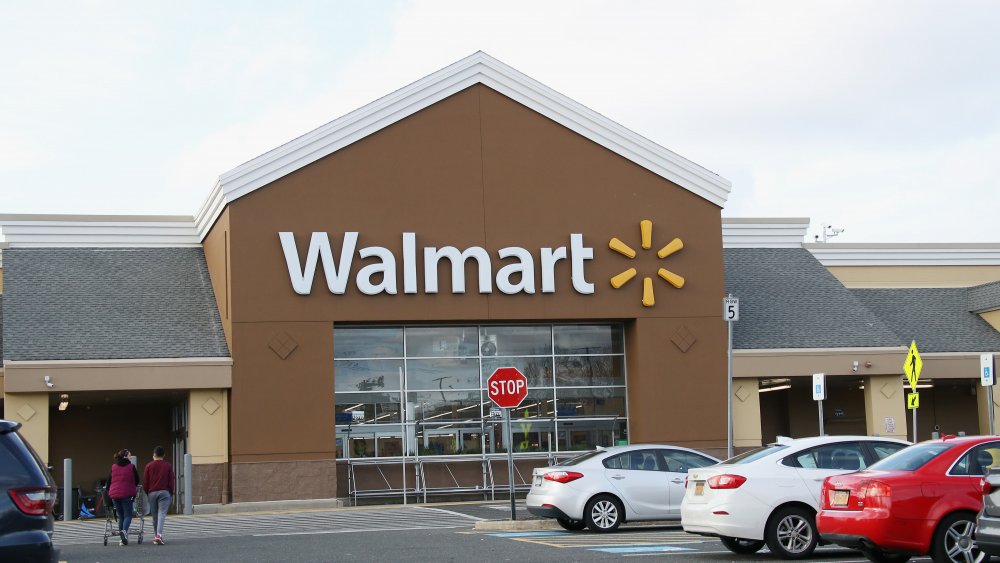 Bruce Bennett/Getty Images
No one enjoys the process of making returns, but thankfully Walmart had made it a little less painful. The retail chain has a system for returns called Mobile Express Return. It applies to most products bought through the company's website, along with some products that can be bought in store. According to Walmart's website, you can begin your return on your phone and finish it at the store.
The best part is that this service is free. However, the catch is that you are required to have an account with Walmart and have the Walmart app on your phone in order to begin your return. Also, if the item you bought was from the Walmart website, it needs to have been sold by Walmart to be returned through Mobile Express Return.
Although you don't have to use Walmart Pay in order to return items later, it helps as you won't have to manually upload your receipt to the app. This service has some specific requirements, for sure, but it can save you some time in the long run.
Walmart's in-house brand saves you a lot of money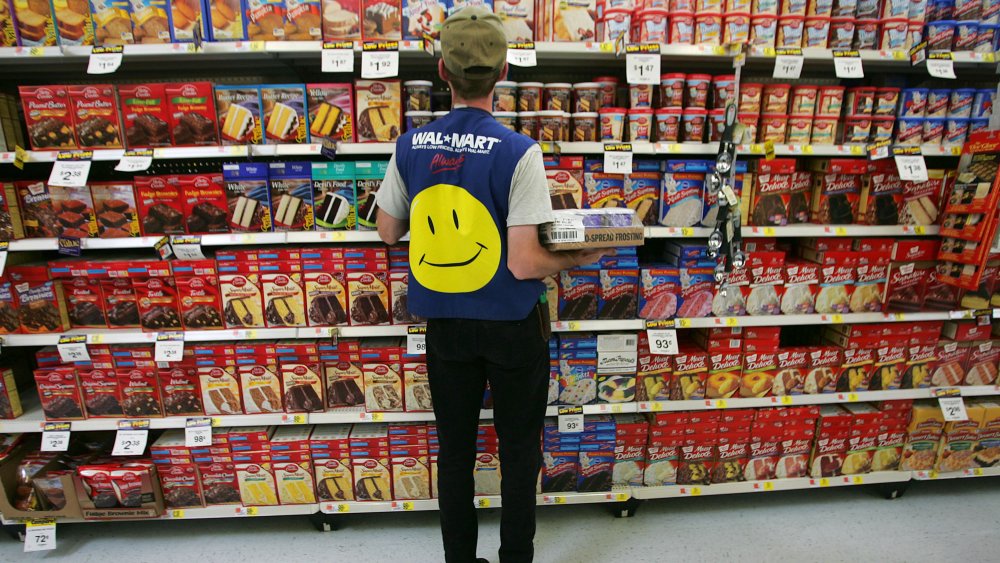 Chris Hondros/Getty Images
if you've ever shopped at a Walmart store, you know its store brand Great Value. According to Walmart, the retailer's in-house brand was launched in 1993. Then, in 2009, the chain "revamped" its line and focused on making sure the products were of "better quality" than before and expanded the amount of products under the label. These days, there's a Great Value version of most name-brand foods.
It's probably not too surprising that buying Walmart's in-house brand can save you a lot of money. While you may want to steer clear of certain off-brand foods, in most situations, you won't be skimping on quality. According to The Smart Shopper, Great Value's generic items are often made by the same manufacturers who make the name brands. That's a sneaky way to save some dough.
Health-conscious shoppers will be happy to know that Walmart's private label brand has several healthy options. Besides the obvious ones, like frozen vegetables, Great Value also has other healthy food options like yogurt and oatmeal. Eating well often comes with a hefty price tag, but Walmart makes eating healthy more affordable.
The morning is the very best time to go to Walmart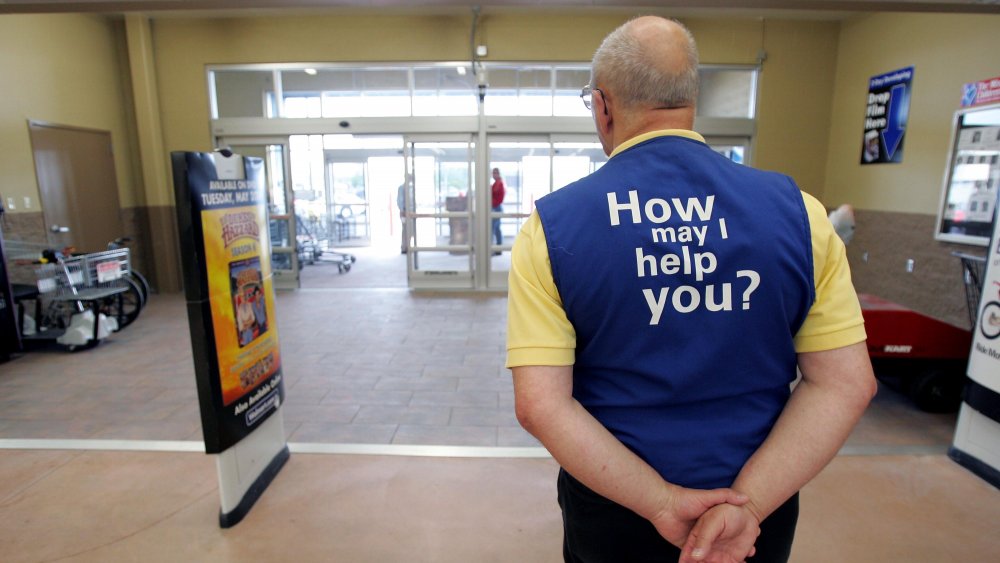 J.d. Pooley/Getty Images
It's tempting to spend your Saturday mornings lounging around with your coffee before making yourself go out to the store. If you do that, though, you'll miss out on the best sales at Walmart. According to The Penny Hoarder, Walmart stores often put some products, including meat and produce, on sale in the morning.
The site suggests asking your local store's manager to find out exactly when Walmart makes these markdowns so you can get to the store in time. Keep in mind, though, that these early-morning deals only apply to products that are getting close to their best by dates. You'll have to plan around that by either using them up quickly or freezing them.
Still, there is another reason to shop at Walmart during the morning hours. Chances are your local store will be less crowded, meaning you'll get in and out quicker. Insider reported that one of the best times to go grocery shopping is right when the store opens. Plus, baked goods are the freshest at this time of day and the shelves should still be fully stocked. You'll save money and have better selection in the morning.
Learn to decode Walmart's price tags for extra savings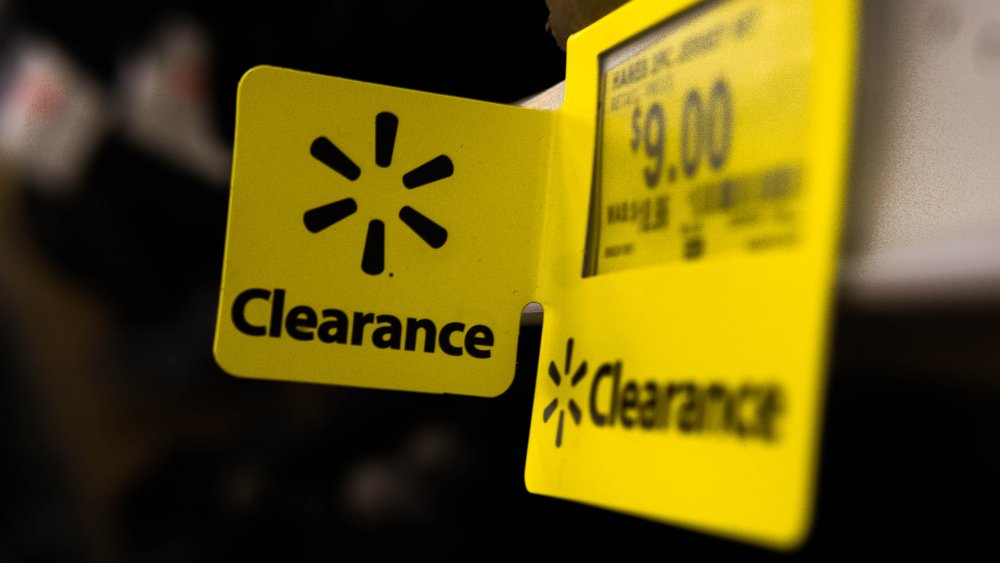 Shutterstock
Have you ever bought something on sale only to find it again later at an even lower price? Sale items are tricky. You want to scoop them up while they're still available, but it's even better if you can get the item for the lowest possible price. Thankfully, if you know the store's system for marking down items, you can decode whether the item will go on sale again in the future. 
At Walmart, items that have feature 7 cents at the end of the price tag, like $10.97, are at full price, as stated by The Smart Shopper. Items that end in a 5, like $10.95, however, are experiencing their first markdown. With these items, you can take the risk of waiting to buy until it goes on sale again. You'll know that an item is at its lowest price when you see a 0 or 1 at the end of the price, like $10.01. Buy those items when you see them because that's the best price you're going to get. Now you know the secret code for Walmart's clearance products!
There's a Walmart credit card and debit card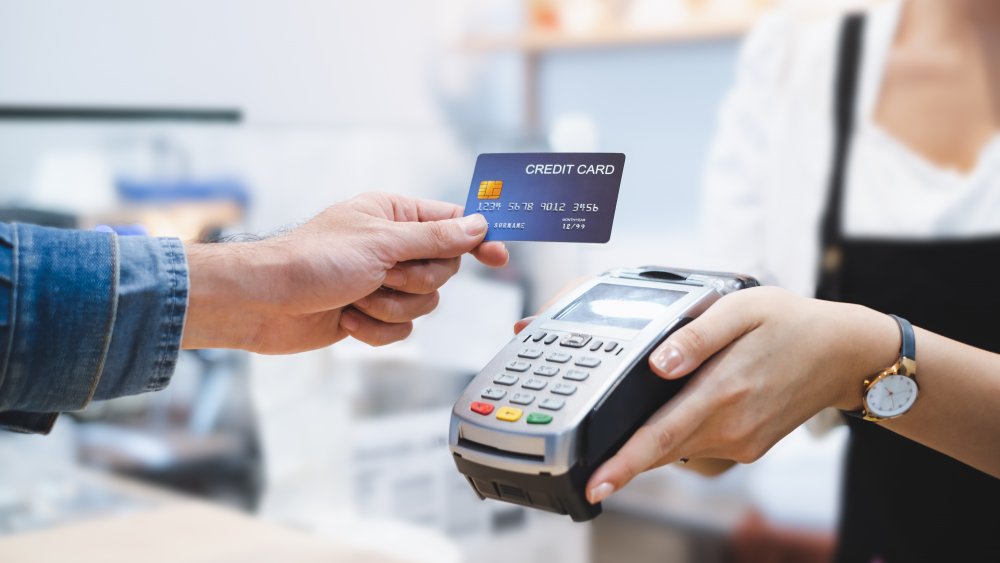 Shutterstock
Walmart stores offer both a credit card and debit card, depending on your needs and preferences. When you sign up for a Walmart credit card, you'll automatically get $25 off a $75 purchase that day, as reported by Wallet Hub. Whenever you use the card to shop on Walmart's website or for the grocery pickup service, you'll earn five percent cash back, according to the retailer. When getting gas at Walmart, you'll get two percent cash back whereas any purchase outside of Walmart nets you one percent cash back. That's a pretty easy way to save money and, thankfully, there aren't any annual fees with this card either.
If you'd rather use a debit card, Walmart offers the MoneyCard. You can load money onto your card from your existing bank account using the Walmart app. Like the credit card, you get cash back with the MoneyCard. The cash back amounts are the same as the credit card, except that you get three percent cash back when shopping Walmart's website instead of five percent.
You can get free baby items when you create a registry at Walmart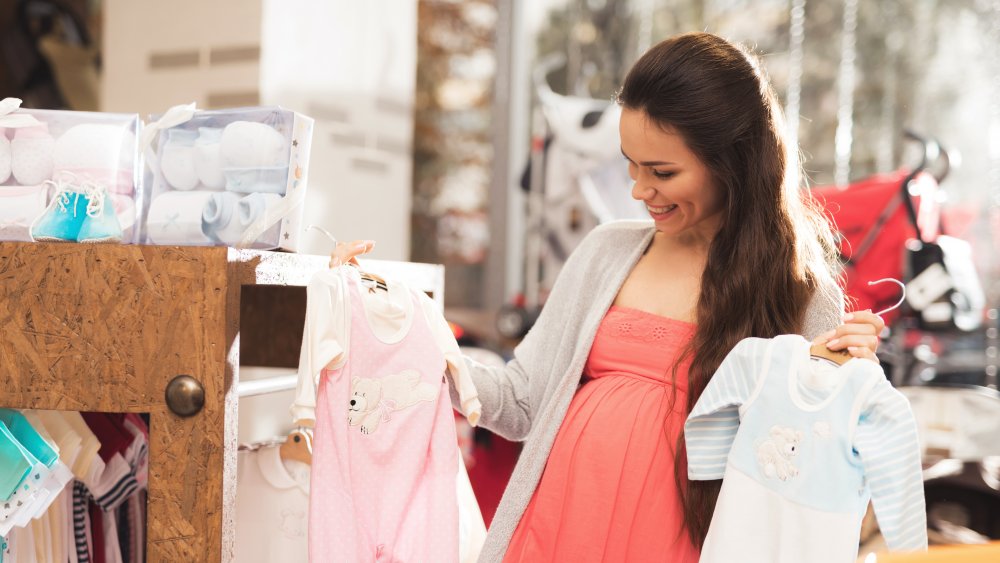 Shutterstock
Walmart might not be the first place you think of for baby items, but the stores have a pretty impressive selection. Walmart stocks baby food, baby clothes, and even nursery furniture and car seats. Expecting mamas can likely find most of their baby needs in one trip to a Walmart store. And so can their friends who want to pick up a baby shower gift.
If you're interested in creating a baby registry with Walmart, you're able to do so via the Walmart website or app. You'll see suggested products that you can add to your registry, along with popular baby items. Friends and family can search for your registry online and easily buy gifts. The best part, though, is the free Baby Registry Welcome box you get just for creating a registry with Walmart. It includes diapers, pacifiers, and more. This is a great way to find your favorite products and brands before you commit to buying.
Some of what you spend at Walmart may go to charities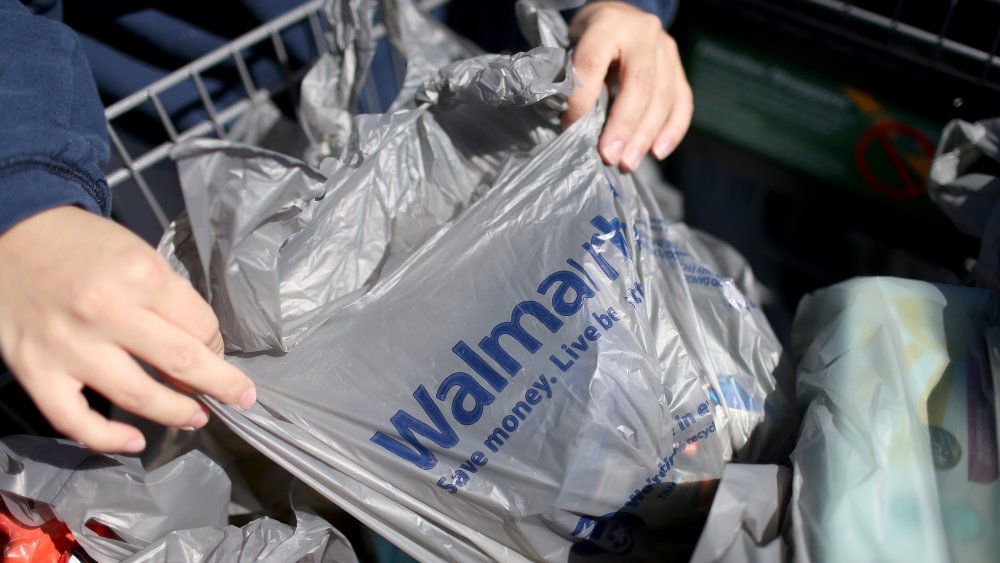 Joe Raedle/Getty Images
It's no secret that Walmart brings in a lot of money every year ($514.4 billion in 2019 alone, to be exact), but you may not have heard about how much of that money the corporation gives away. According to Business Insider, Walmart donated $1.4 billion to charities across the world in 2019.
A Walmart employee told the publication that the company doesn't often disclose everything it does to help communities. Walmart's website says its foundation, the Walmart Foundation, is focused on "giving people access to a better life, one community at a time." The foundation offers grants to organizations all over the world as well as some scholarships for Walmart employees. Walmart says that it is also purposeful about being inclusive within the company and in the communities it serves. The retailer has also increased its focus on sustainability. Who knew?
You can save money at Walmart by choosing pickup instead of delivery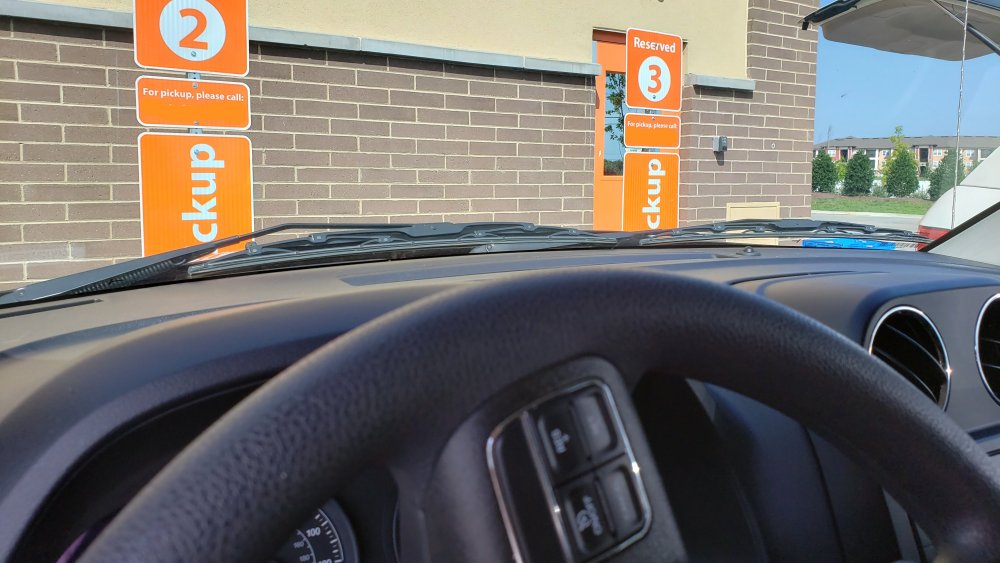 Shutterstock
One of the most convenient services offered by grocery stores is the option to pick up items. It's the perfect compromise: You don't have to pay for shipping or wait for your items to arrive, plus you don't have to actually shop for the item in store either. With Walmart, you can sometimes even save money by using the pickup service.
Walmart offers a Pickup Discount, which will show up on qualifying items on the website or app as "Pickup Discount Eligible." Not every product is eligible for a pickup discount, though, but be on the lookout when you're shopping. Some items can even be picked up the same day you place your order.
Walmart's pickup service saves you the inconvenience of searching the store for your items as you can just head to the customer service desk or, in some areas, park in the designated pickup areas for your items to be brought out to you.
You can use your Google Home to shop at Walmart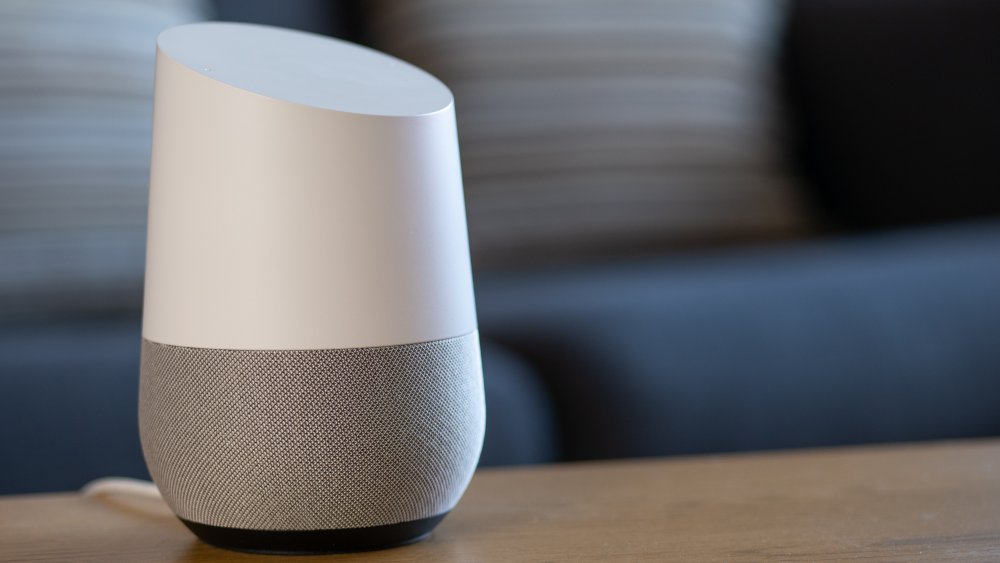 Shutterstock
Have you ever thought of something to add to your shopping list only to completely forget to write it down? Of course, you'll seem to magically remember after you return home from your shopping trip. You can avoid that frustration by telling your Google Home to add something to your Walmart shopping list using your voice as soon as you think of it. Google Assistant can actually add things to your cart and place an order right then or products can be saved for you to purchase later on. No need for a handwritten shopping list, ah.
As reported by Business Insider, Google Assistant can use your Walmart account information to place orders on a variety of items. It will also remember your past orders and suggest things for quick reordering. To do this, you just need to sync your Walmart account with your Google Express. After that, all you have to do is say "Hey Google" to start shopping. It doesn't get much easier than that.