Celeb Kids With Better Style Than Most Adults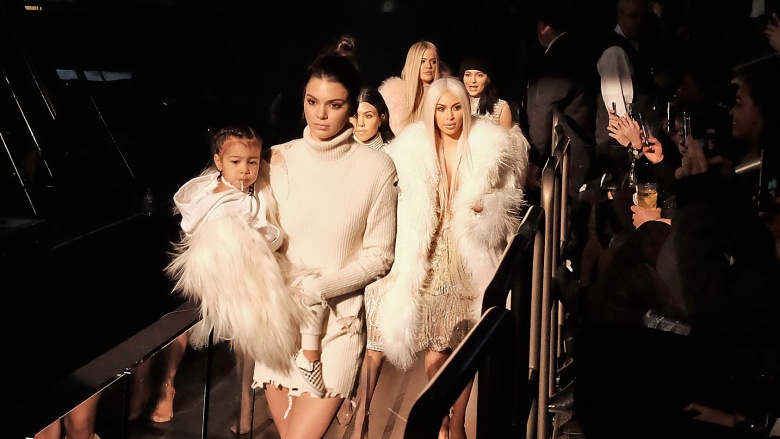 Getty Images
One of the most fun perks of being a celeb kid is that you have easy access to fancy, name brand clothes and savvy-eyed stylists, thanks to your parental units. Forget those basic OshKosh B'gosh overalls when you can have custom Balmain or Saint Laurent. North West, the spawn of Kim Kardashian and Kanye West, dresses in luxe labels and her fashion sense is on par with that of most of her aunts. While her style may be a bit impractical for, you know, a toddler, it's still crazy enviable. Then there is the ever-funky Kingston Rossdale, son of singer, designer, and general fashion plate Gwen Stefani. He clearly inherited mom's innate sense of street chic. Check out these celeb kids who dress better than the average adult.
Blue Ivy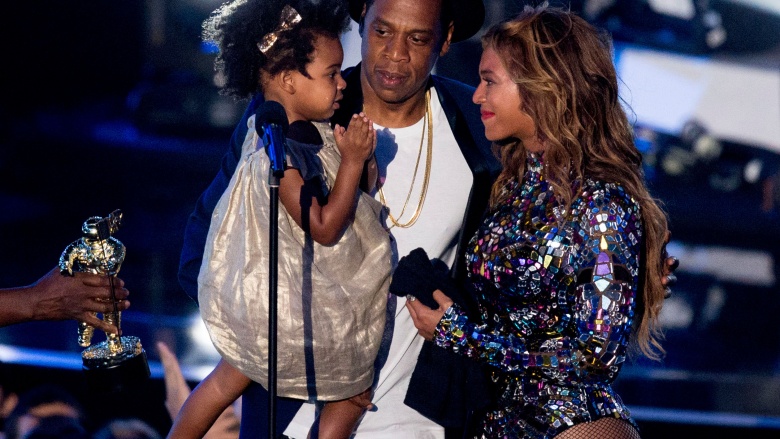 Getty Images
Beyonce takes special care to dress her daughter in normal yet incredibly beautiful clothes. Sweet, girlish, and utterly princess-like dresses are the norm for Blue. She doesn't look anywhere near as ostentatious and doesn't appear to be as much of a label lover as North West. But she isn't your average or boring dresser, either. She is always age-appropriate and often has the cutest details and accessories, like bows in her hair.
North West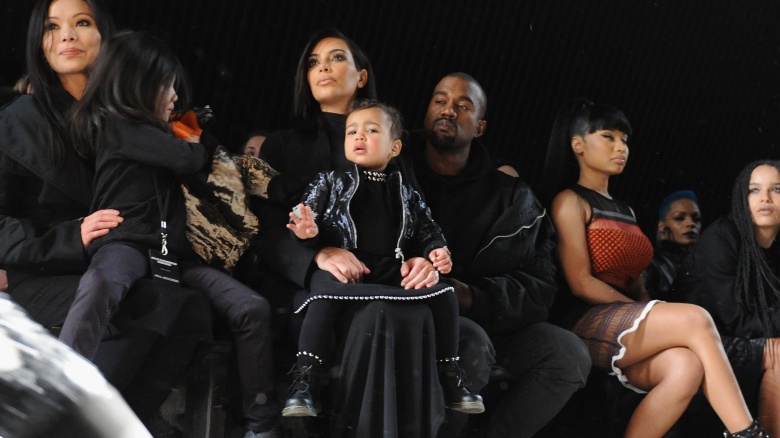 Getty Images
Most little girls rock pink, baby blue, lavender, and white when it comes to their wardrobe color palette. Despite being from sunny California, North West looks more like a New Yorker, since she often wears black. Leather jackets, leather leggings, and Doc Marten combat boots are usually reserved for punk rockers and rock 'n' rollers. But you can see North wearing those on any given day, like when she's front row at NYFW. Really. While this mini fashionista has also been seen in ballerina attire, her mom, Kim Kardashian, has posted Instagram photos of baby clothes that were gifted to North from high-end designers like Alexander Wang. Anyone else waiting for North to eventually start wearing bandage latex frocks, a la Aunt Koko?
Kingston Rossdale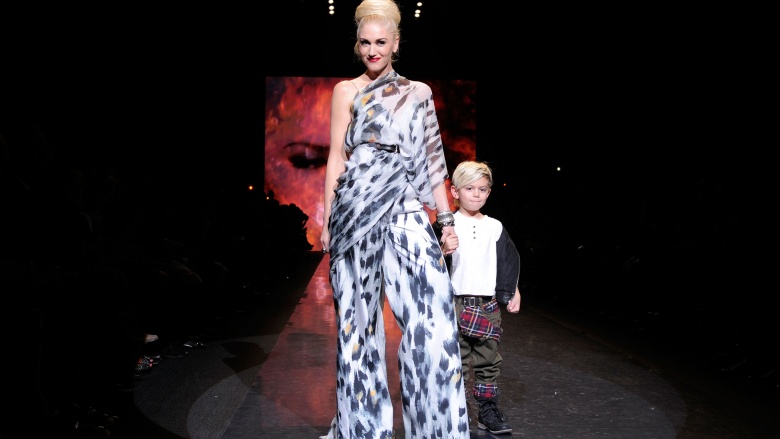 Getty Images
When you're mother is Gwen Stefani, you have a keen and undeniable sense of fashion in your DNA. This little dude often dresses in super rad, urban street looks with a reggae and ska vibe. He is easily the coolest kid in the room. Kingston Rossdale totally cops elements of his unforgettable look from his mother's tomboyish, No-Doubt-circa-1995 stage looks.
Apple Martin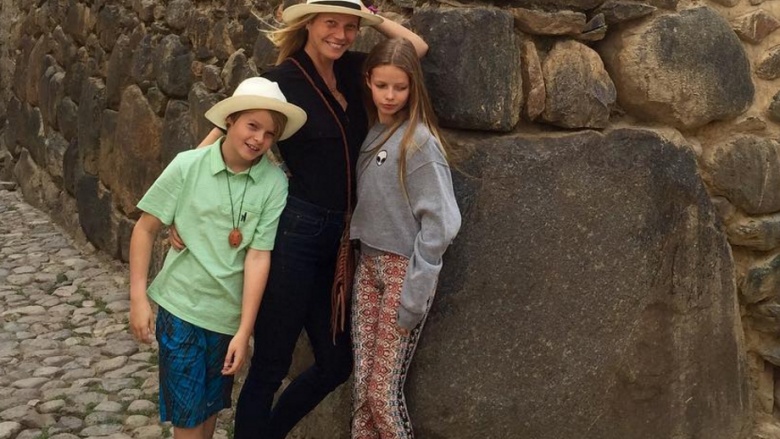 Instagram
Gwyneth Paltrow's lookalike child dresses pretty fab. Apple Martin has her mother's long locks and long legs, and she isn't afraid to rock prints. Here, she mixed a cool cropped sweatshirt boasting an alien graphic with bold, adventurous bottoms. Apple clearly knows how to take edgy and fun basics and make 'em her own. You have to have serious confidence to do a loud, '70s-inspired print. But Apple made it look like the easiest thing in the world.
Shiloh Jolie Pitt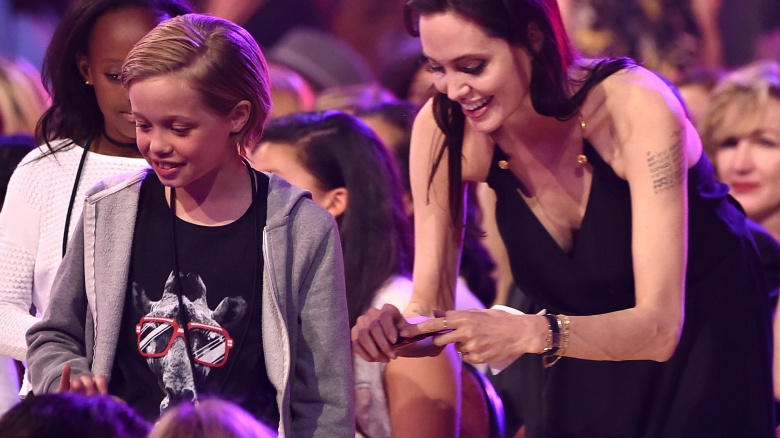 Getty Images
Brad and Angelina's daughter often showcases a masculine style. Shiloh hasn't shied away from generally tomboyish threads as she has cultivated her unique look. Check her out in a graphic tee and a heather gray hoodie, along with choppy, side-parted locks, a look she could have borrowed from any of her brothers. While this may seem like an average mall look, the fact that the daughter of one of Hollywood's most glamorous and genetically-blessed couples is showing off a rough and tumble style is impressive. It's obvious that Shiloh dresses her way. We look forward to seeing her fashion sense further evolve on her terms.
Romeo Beckham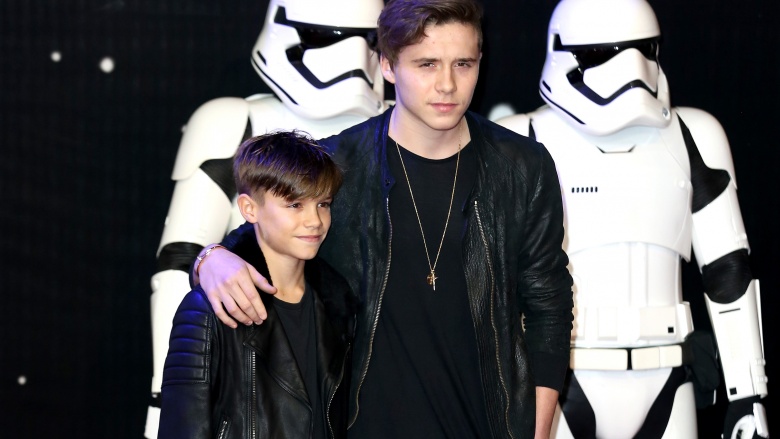 Getty Images
The second-born son of Posh and Becks is a dapper dresser. It makes complete and total sense, since his mother, Victoria Beckham, reinvented herself as one of the most sought-after fashion designers working today. Plus, his name is Romeo. I mean, swoon! Romeo's outfit matched that of his equally fab older brother Brooklyn at a Star Wars event. Both were dressed in all black and slayed leather jackets. Notice that Romeo has that rebel without a cause, badass style.
Honor Warren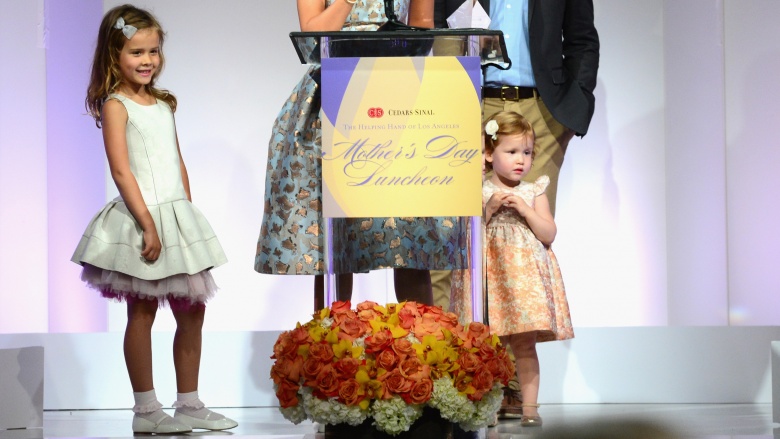 Getty Images
Actress-turned-mogul Jessica Alba has impeccable street style and red carpet fashion prowess. No matter the occasion, her outfits are usually full of feminine flourishes. She passed that trait on to her adorable eldest daughter, Honor. Could Honor get any cuter with her tiered, drop waist skirt, boxy neck, hair bow, and shoes 'n' socks combo? She is often an expertly executed mix of modern and vintage. Plus, she is Alba's mini me.
Suri Cruise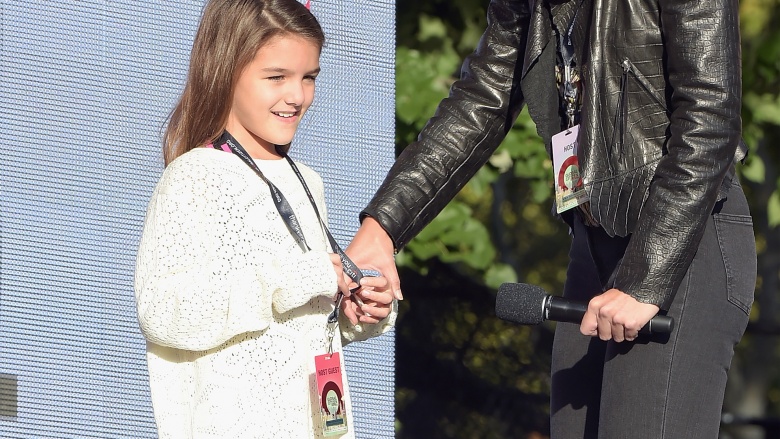 Getty Images
The daughter of Tom Cruise and Katie Holmes was photographed wearing high heels at the age of 3. Her mother was heavily criticized for letting her child wear such adult, womanly shoes. But they were tiny kitten heels, and Suri worked 'em. As Holmes noted, most little girls like to emulate their mothers and Suri was doing just that. She is already on track to be a style star through her teens, since she has always been so on trend thus far. Whether it's oversized layers or feminine dresses, Miss Cruise's ensembles are unforgettable. Plus, she already has experience walking in heels.
Zahara Jolie Pitt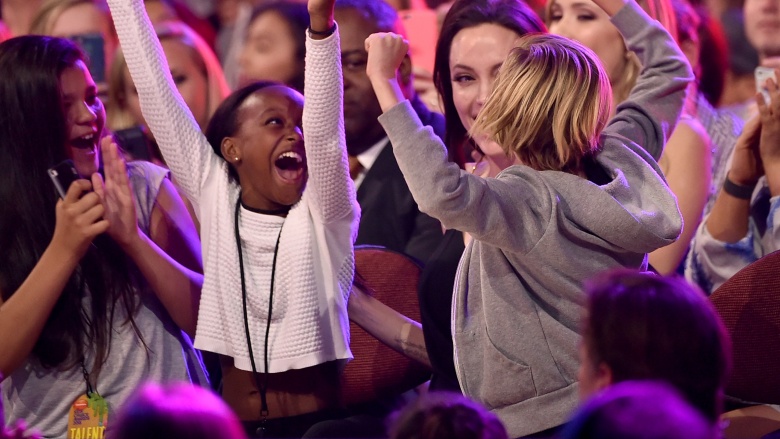 Getty Images
This gorgeous girl, also the daughter of Brangelina, is the opposite of her little sister Shiloh, known for her tomboyish flair. Zahara showed off a little bit of her abdomen in a white, textured crop top at an event. Ultimately, she always looks like a model-in-training, no matter what she wears. It's the way she carries herself. We expect to see her strutting her stuff down runways sooner or later.
Willow Smith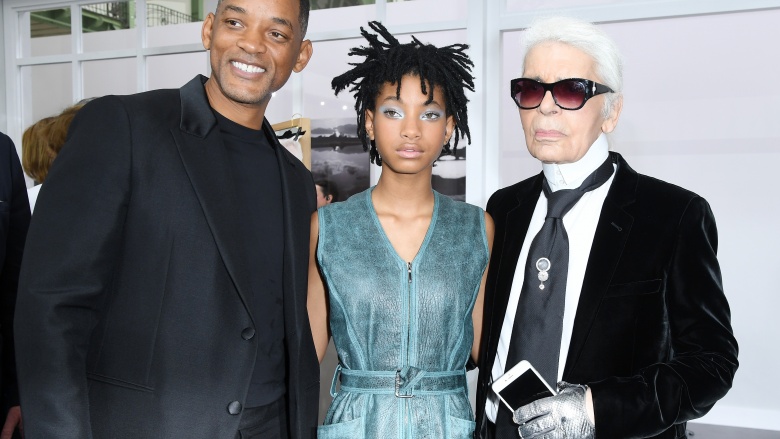 Getty Images
Will and Jada Pinkett Smith's daughter, Willow, is fearless and brave with her fashion choices. She takes risks willingly and is easily on track to be the next Rihanna. She will set trends, not follow them. The teen was even rewarded for her adventurous sense of style when she was named an ambassador for Chanel. Look at how flawlessly she matched her blue dress and eyeshadow. Not every teen can pull that off, but Willow demonstrates this sort of flair daily and effortlessly.
Jaden Smith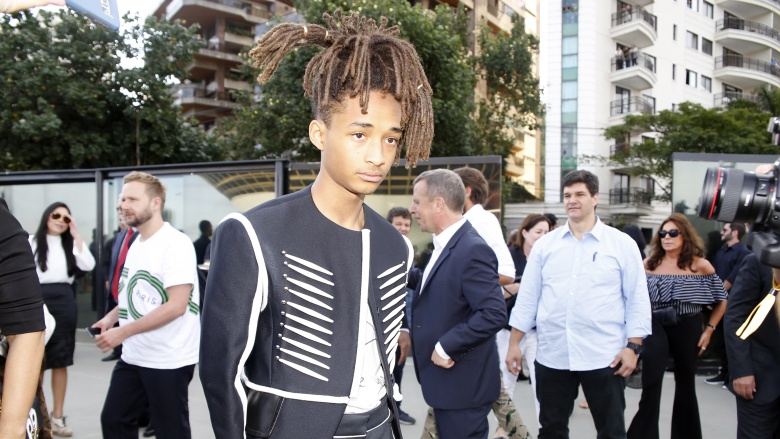 Getty Images
Willow's older brother, Jaden Smith, is equally undaunted when it comes to his closet. He is also a true risk taker. One day, he is somewhat androgynous, rocking a boxy black suit with white piping and details. The next, he can go with a masterfully concocted, urban street ensemble. The main thing is that Smith always keeps us guessing. We never know what he is going to do next, and that is the telltale mark of a snazzy dresser.