90 Day Fiance: The Reason Ashley Canceled Her Wedding To Jay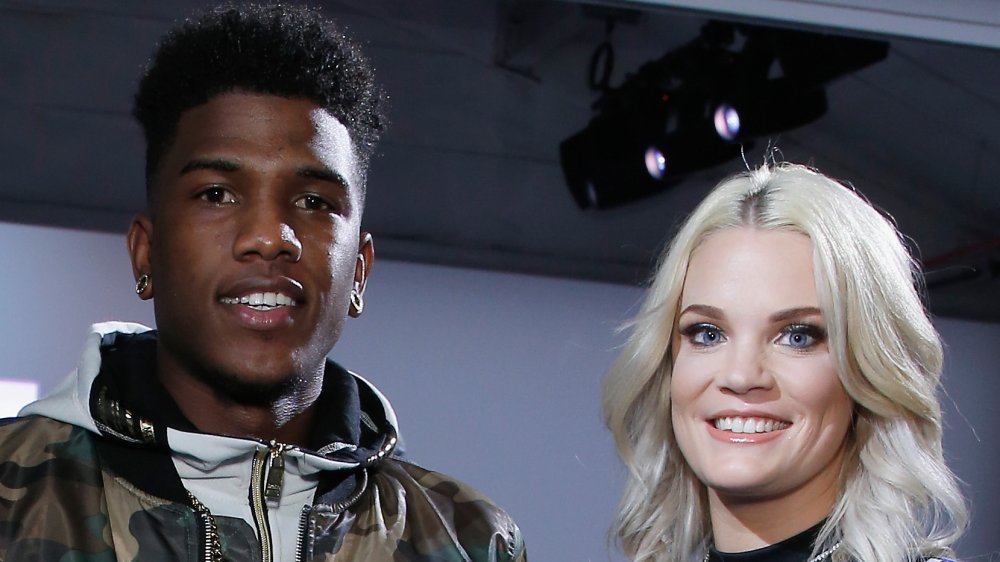 John Lamparski/Getty Images
Even by 90 Day Fiancé's standards, stars Ashley Martson and Jay Smith have endured a decidedly rocky road to romance — from pledging their love for each other and planning a massive wedding, and then abruptly canceling it, to getting divorced over rumors Jay cheated, to recreating their big day for a photo-shoot and finally, maybe, getting back together to work things out for good, they've certainly been through more than their fair share of difficulties.
In spite of everything that's happened both and off the hit TLC show, it really seems like Ashley and Jay might make it work this time. But the question remains why they had to cancel their 90 Day Fiancé nuptials in the first place.
90 Day's Fiance Ashley claims the show ruined her wedding
Ashley set the record straight during a recent Q&A session on Instagram, according to the International Business Times. The reality star advised the two tied the knot in a quick ceremony in her living room because the 90 Day Fiancé production allegedly ruined any chances of it happening in Las Vegas as planned. "The film crew ruins any moment you have. Both bachelorette and bridal shower were ruined. Also, some racist guy was bothering us and knew the date and location of our wedding," she explained.
Ashley went on to advise on how her wedding party didn't want to be filmed anyway, so rather than wasting $20,000, as she saw it, the bride-to-be canceled "very last minute," reasoning they had a proper ceremony in Jamaica regardless. "We only had a few days before the 90 days was up. We had to do it that way because the film crew couldn't get to Vegas before it was up," she explained.
90 Day Fiance's Ashley and Jay are in it for the long haul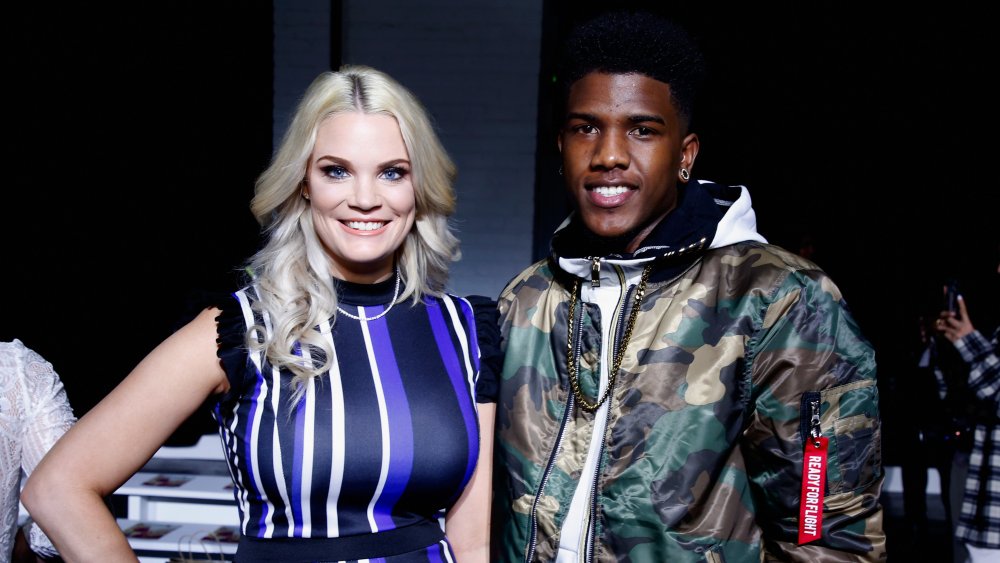 John Lamparski/Getty Images
The canceled wedding is arguably the least confusing element of Ashley and Jay's tumultuous relationship, which has involved, among other things, her filing for divorce twice. Following one such occasion, the estranged couple recreated their wedding day for a photo-shoot at the behest of a super-fan, according to Newsweek. Ashley subsequently threatened to have Jay deported. She then claimed they'd never really split and it was all for the cameras.
Regardless, she and Jay are fully back together now and Ashley's kids are more than happy with the new arrangement. As reported by In Touch magazine, Ashley shared during a Q&A session that her kids love Jay because he's, "Kind of like a big kid. So that's not an issue. The kids are good." The happy couple announced their reunion back in March, sharing that they'd officially ripped up their divorce papers. "We are stronger than ever. This time, it's not gonna go like last time," Jay pronounced confidently.