How Windy City Rehab Destroyed Alison Victoria's Friendship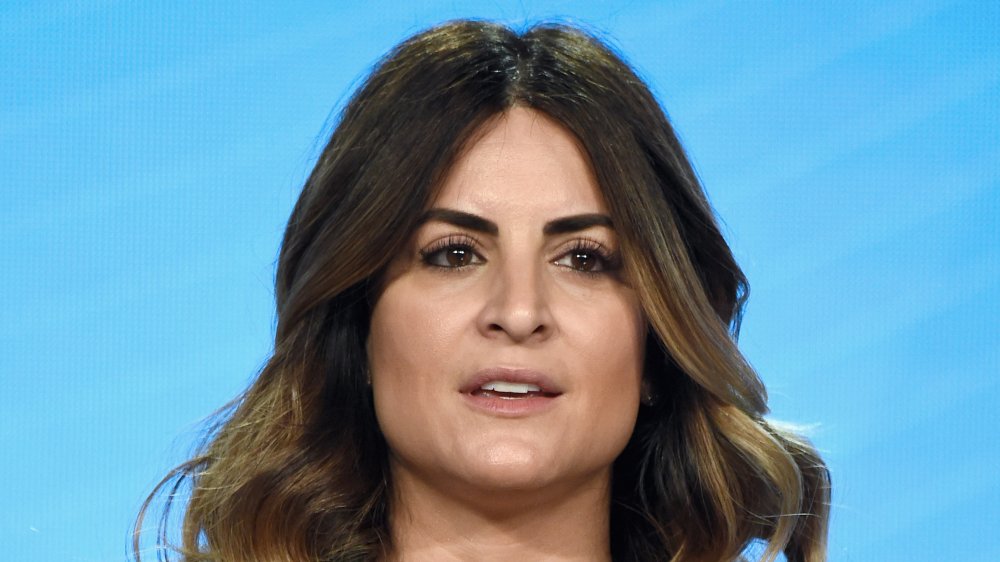 Amanda Edwards/Getty Images
Windy City Rehab is the latest in a long list of instantaneous hits for HGTV, with host Alison Victoria's natural chemistry with lead contractor Donovan Eckhardt a major pull for viewers looking for their next home renovation binge. The show began in 2019 and, according to Deadline, it was the No. 1 rated HGTV series for women aged 25-34 in the Tuesday 9-10 PM ET/PT time-slot, with the first season bringing in more than 9 million viewers since its January premiere.
Windy City Rehab was also its highest-rated freshman series in over a year, so a second season was inevitable. However, ongoing legal issues and a reported dispute between Victoria (who, just a few months ago, teased "#season2iscoming" on Instagram) and Eckhardt threaten to stall the impending mega-hit in its tracks.
Alison Victoria and Donovan Eckhardt are being sued
The Windy City Rehab stars, along with their respective businesses, are being sued by a couple who bought a home they renovated, according to a report in the Chicago Sun-Times, claiming a whole litany of issues with the property, including a leaky roof. The couple are suing for shoddy workmanship, breach of contract, breach of warranty, and fraud.
Eckhardt refused to comment on the allegations, while Victoria assured the publication, "I worked directly with the Morrisseys to resolve any issues of concern related to their home renovation." HGTV also did not comment on the suit, but told People that Season 2 is going ahead as planned.
Then, the Sun-Times reported that there were license suspensions and stop orders issued against the duo earlier this year, leading Victoria to take to Instagram to reassure fans she was working to get everything resolved. "I am working closely with the City of Chicago to repair and amend any and all permits with our new general contractors," she advised.
Windy City Rehab's Alison Victoria is working with new contractors
As for Eckhardt's relationship with Victoria, it seems things have soured considerably between the two. In January, the Sun-Times published texts regarding the lawsuit that heavily suggest Victoria is not pleased with her co-host. It appears her reimbursement check to the Morriseys, who had to replace their roof themselves, cleared while Eckhardt's allegedly bounced. Victoria promised to make good on the refund regardless of what Eckhardt did.
"If I have to cover his portion I will. I do not want him to f**k with my life or business anymore than he already has," Victoria allegedly wrote in relation to her co-host in one such text. The reference to "new general contractors" in her previous Instagram post suggests Eckhardt has already been replaced, even if he appears in Season 2. According to Deadline, the Windy City Rehab co-hosts were actually friends before the show, having won several of the properties featured onscreen via Alovan, a company named after the two of them.