Rachael Ray Doesn't Look The Same In Quarantine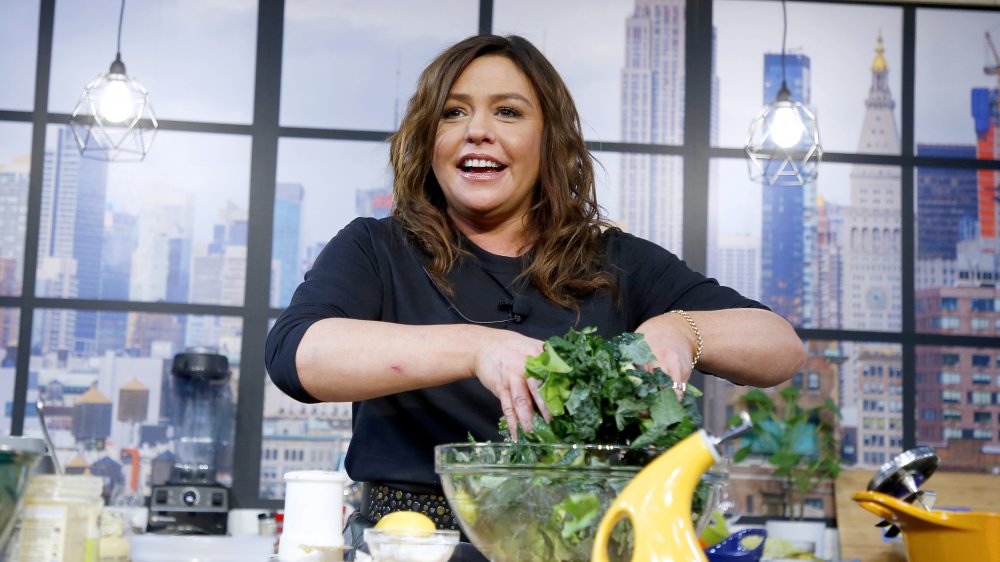 John Lamparski/Getty Images
The coronavirus has changed our lives in so many ways. From social distancing to wearing masks and working from home, quarantine life is not what most of us are used to. Even culinary star Rachael Ray's life has changed during the pandemic. While she's still broadcasting her show (albeit from the safety of her home), it looks like she, like so many of us, just can't be bothered with putting on a full face of makeup.
While Ray is usually glammed up to the nines on TV, she's keeping things relaxed these days and we totally approve. On her twice-a-week broadcasts of #STAYHOME With Rachael, which she posts on Instagram and YouTube, Ray is looking quite different as she sports mussed hair, sweatpants, and minimal makeup. Honestly, she's never been more relatable.
Rachael Ray is giving back in a big way during quarantine
While Racheal Ray may have people taking care of her hair, makeup, and wardrobe on set, her quarantine video team is minimal, with her husband, John Cusimano, working as her cameraman. "We are a team of three, my 15-year-old pit bull is our in-studio audience," she told BuzzFeed News.
While Ray is giving us some excellent meal ideas while we're stuck at home, that's not the only way she's giving back during the pandemic. She and Cusimano have also pledged $4 million to fight COVID-19. "John and I don't have human children," Ray said. "We want to pay it forward to the next generation — and, of course, because of how I make my living, our avenue to do that is to offer our service through food and care for our neighbors in the best way possible."
Per the Associated Press, the charities who will receive the generous donation include food banks and relief funds for restaurant workers who are currently laid off, with $2 million going to animal rescues which are having trouble meeting operating costs during the pandemic.