How Kate Middleton Really Felt About Posing For Post-Birth Photos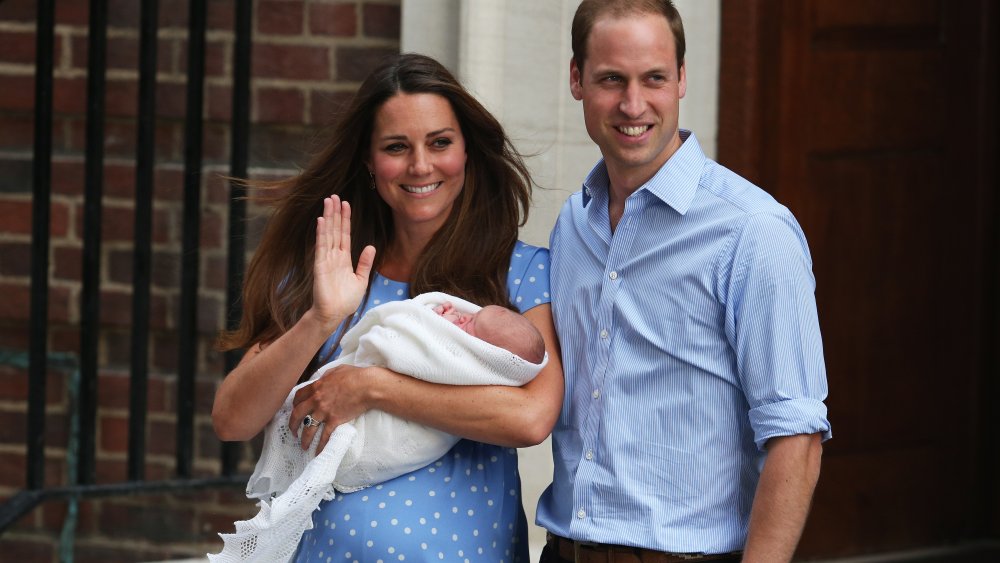 Oli Scarff/Getty Images
Fans of the British royal family will know that almost all royal babies are born at the Lindo Wing of St. Mary's Hospital in London (via Town and Country Magazine). Despite the former Duke and Duchess of Sussex, Prince Harry and Meghan Markle, skipping the tradition in favor of a private birth for their son Archie, it's the go-to for the Duke and Duchess of Cambridge, Prince William and Kate Middleton. So much so, that the couple has even embraced the tradition of posing on the Lindo Wing steps hours after the birth of each of their three children. 
However, speaking to Giovanna Fletcher on her podcast, Happy Mum, Happy Baby, Middleton has recently revealed that when posing for photos just hours postpartum, she didn't feel as calm as she looked. Asked what it was like to step outside for photographers and television cameras after the birth of her first child, Prince George, she understandably replied, "Yeah, slightly terrifying, slightly terrifying, I'm not going to lie," (via Marie Claire).
Why Kate Middleton posed on the steps of the Lindo Wing after the births of their children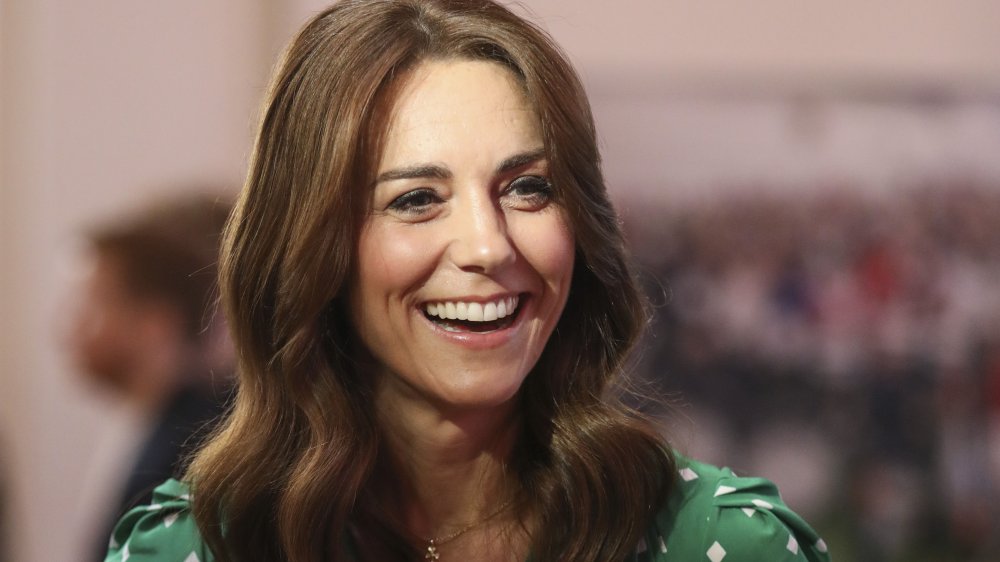 Pool/Getty Images
Middleton went on to explain the reason she decided to step outside so soon for the post-birth photo of George, per tradition, was so they could show their gratitude to the public. "Everyone had been so supportive and both William and I were really conscious that this was something that everyone was excited about and you know we're hugely grateful for the support that the public had shown us, and actually for us to be able to share that joy and appreciation with the public, I felt was really important," she told Fletcher. 
"But equally it was coupled with a newborn baby, and inexperienced parents, and the uncertainty of what that held, so there were all sorts of mixed emotions," Middleton acknowledged. 
Whatever she was feeling, she did a good job of hiding it. And it's a relief to hear the poised princess talk about an event she previously hasn't spoken much about. In sum, Middleton is human! But still endlessly admirable in every sense.