The Truth About Halle Berry's DIY 4-Ingredient Skin Care Mask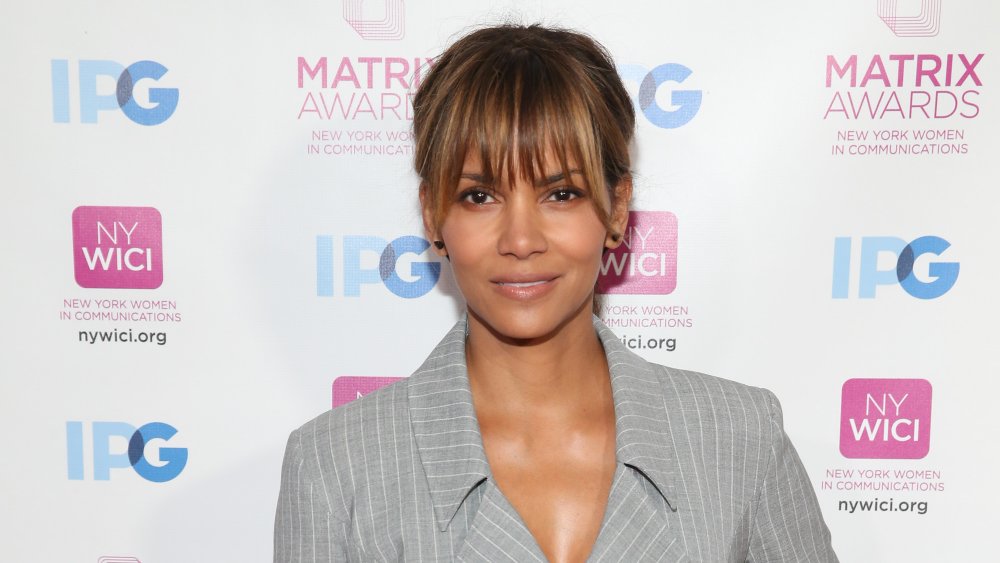 Rob Kim/Getty Images
Halle Berry's gorgeous face has been gracing movie and television screens for decades. Not only is the Academy Award winner talented, she has been at the top of People's list of the 50 most beautiful people, and was a Miss USA first runner-up (via Essence). Berry recently gave fans the inside scoop on how to attain her glowing skin with her DIY skin mask she's been making at home.
"No better time than now for a #SelfcareSunday," she captioned her post on Instagram. "Let's re•spin our skin y'all. Today, I'm sharing one of my favorite at home face mask recipes, using ingredients a lot of you will already have in the kitchen." Berry explained that the easy-to-make mask works to tighten, brighten and reduce fine lines. Sounds like a win-win.
How to make Halle Berry's go-to face mask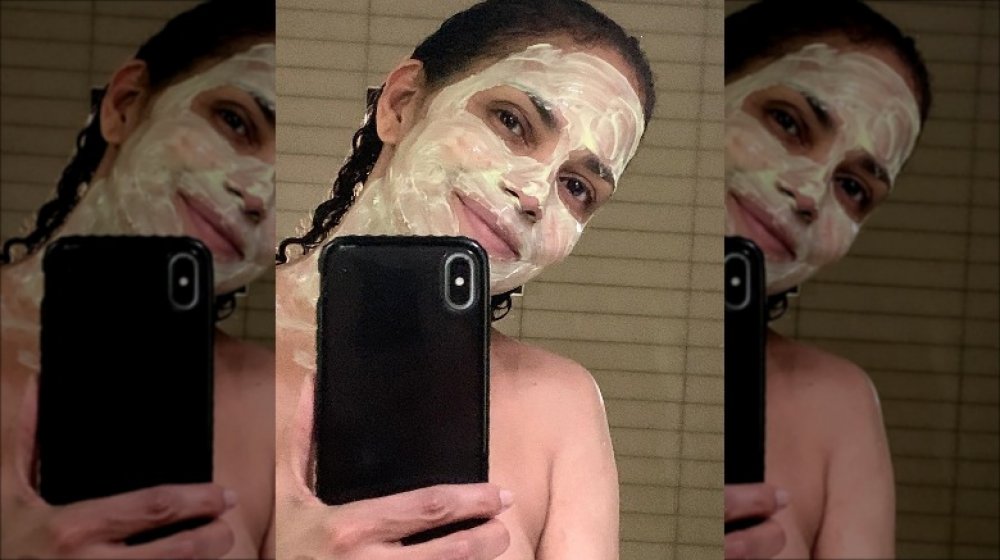 Instagram
On rē•spin's Instagram stories per Women's Health, Berry shared that the full recipe for her face mask only contains four ingredients, which you probably already have at home. Berry recently launched rē•spin, which is a community of stories and products for health wellness seekers. The star explained to make the mask, you'll need 2 tablespoons of green tea, a pinch of turmeric powder, 1/2 teaspoon of lemon juice, and 1/4 a cup of plain yogurt.
Mix the ingredients together in a bowl, and apply a large amount to your face and neck. Leave it on for around three minutes, before adding a second coat. Let it sit on your skin for another 10 minutes. Then, rinse the mask off with cold water, and apply your favorite moisturizer. 
Each mask ingredient offers loads of skin-nourishing benefits. Turmeric diminishes inflammation and hydrates, while lemon brightens and cleanses the skin. Meanwhile, yogurt has lactic acid which exfoliates and gets rid of dead skin, and the green tea will help to prevent premature aging. Sign us up — sounds like the perfect combination for luminous skin! And Halle Berry is the proof.