Revelations From Malia & Sasha Obama's Appearance In Netflix's Becoming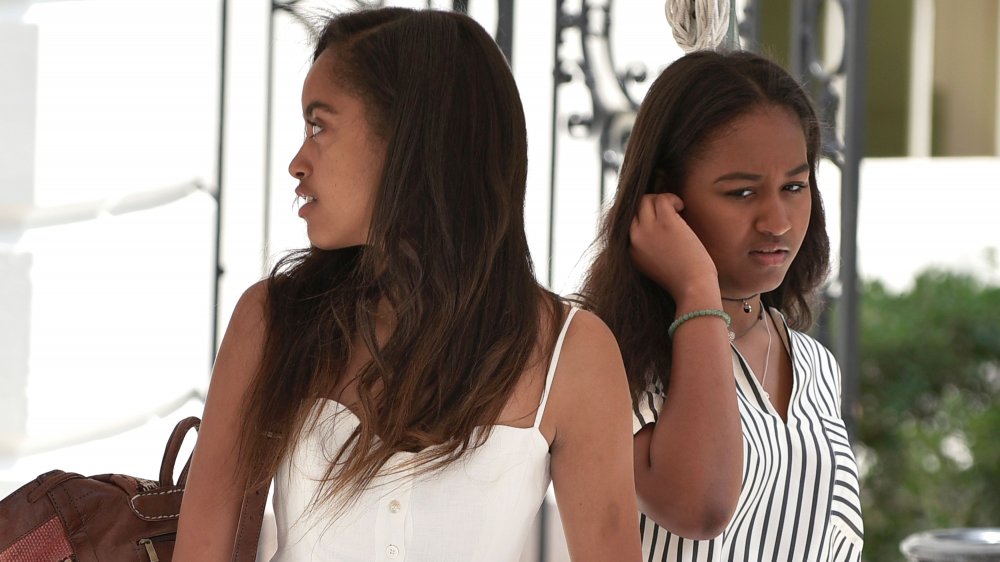 Mandel Ngan/Getty Images
The long-awaited Michelle Obama documentary Becoming just dropped on Netflix and... wow, just wow. Of course it was worth the wait, all things Michelle are always worth waiting for. But the most jaw-dropping, show-stopping moments were the ones that belonged to the seldom-seen Sasha and Malia, who've chosen to keep well out of the spotlight since their dad left office — not surprising, considering the poor kids had been paparazzi bait since moving into the White House at ages 7 and 10, respectively.
So what did we learn about the now college-age duo? (In case you'd forgotten, Sasha's a freshman at the University of Michigan, while Malia's in her junior year at Harvard, according to NBC New York.) For one thing, both girls are all grown up — and are absolutely gorgeous, but that's no revelation, just look at their lovely mom. On the cute side, we did get to hear Michelle's vegetable-related nicknames for her girls (Michelle's always been all about healthy eating, after all), calling them her "two little beans" and Malia her "little potato." What really gives us cause to rejoice, however, is seeing that the two girls, grown as they are, still share their parents' vision of hope and change and a brighter future.
Sasha and Malia speak out at last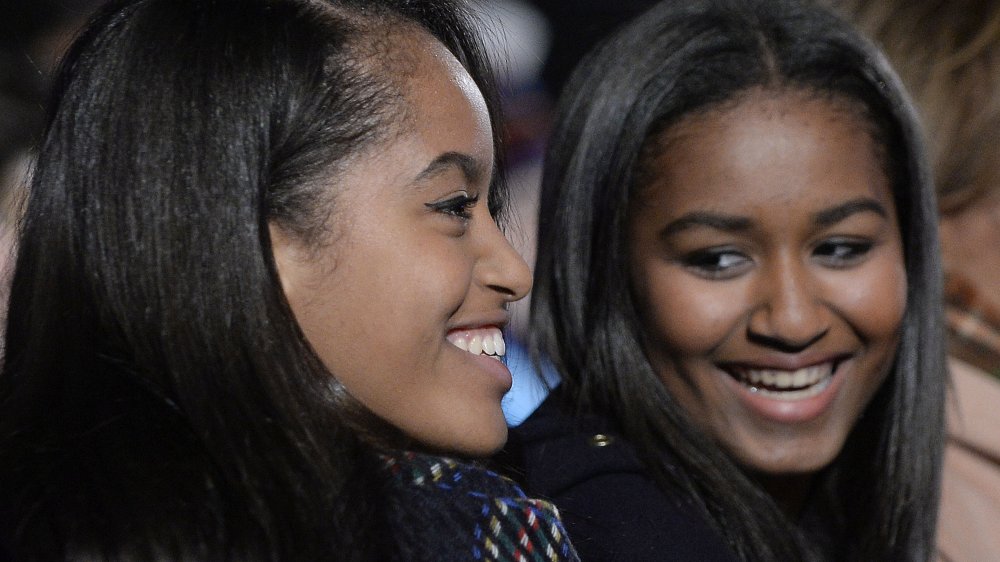 Pool/Getty Images
One of the sweetest moments in the documentary occurs when Malia visits her mom backstage on a book tour. Malia gets all teary-eyed, and when Mom asks why, she explains that it's because she sees "those eight years weren't for nothing... that huge crowd out there and that last kind of speech you gave about — people are here because people really believe in hope and hope in other people." Huh, seems like even Malia had a few doubts after the events of the last few years, when our political climate suddenly seemed to get a lot colder — but it's going to be okay, Mom's making it all better!
Not to mention, the hope promised by a new generation of Obamas, barely getting started, but well on their way to some world-changing moments of their own. Malia and Sasha appear again later in the documentary, in a sit-down interview from 2018 where Sasha reveals she thinks "the most important thing for a human to do is be proud of themselves," while Malia speaks of not only her mom, but perhaps her whole family, when she touts the benefits of life outside the White House walls: "No longer facing that same scrutiny, being able to let all of that leave your mind, creates so much more space."
We're happy for the Obamas' newfound freedom, but we can't help but wish that we might see one or more of them back in the Oval Office someday.