Katy Perry Shows Off Her Growing Baby Bump During Quarantine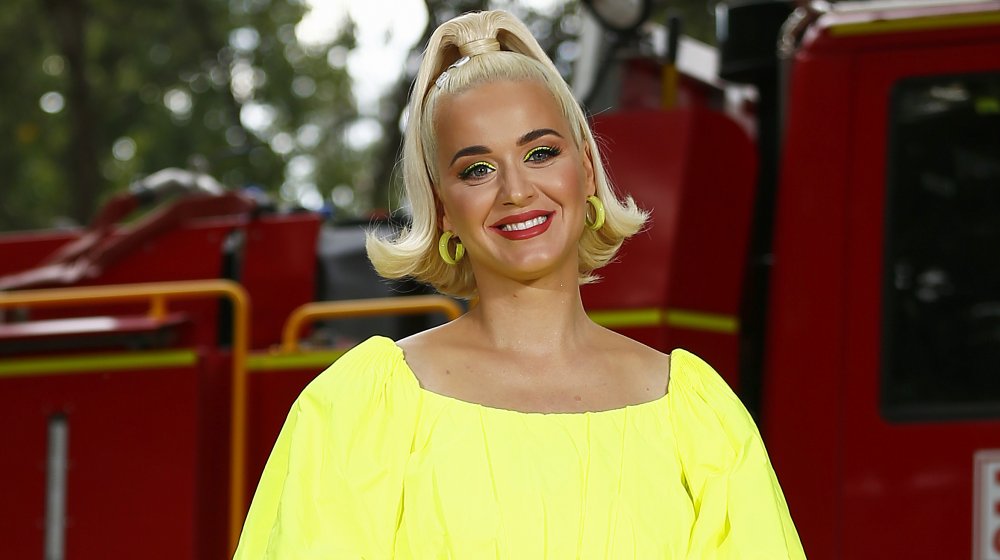 Daniel Pockett/Getty Images
American Idol judge and expectant mom Katy Perry is giving fans a peek at her growing baby bump during quarantine. "This is me. I'm bumpin'," the singer joked as she revealed her burgeoning belly during an Instagram Live chat, according to E! News. Perry showed followers the difference between how she looks straight-on (not super pregnant), and when she turns to the side. And yup, there's the belly, in all its glory! Then, Perry shared she is trying to keep her look "cute" with a crop top. Mission accomplished!
Of course, Perry also has her trademark sense of humor intact despite the challenge of being pregnant during a worldwide pandemic. "She's giving me the middle finger and she's definitely starting to chatter," the star said about her baby girl, her first child, whom she is getting ready to welcome with her fiancé, the dashingly-handsome Orlando Bloom.
How Katy Perry is handling pregnancy during quarantine
Meanwhile, a source told E! News this tidbit about how Perry is adjusting to life hunkered down at home with a bun in the oven: "She is just slowing down and trying to enjoy her pregnancy." Not that taking everything in stride is her go-to way of coping with such a stressful time, all the time.
"It's okay to feel all the feelings. I've had to reschedule many plans," Perry admitted on a Facebook chat recently, according to People. She added, "And not like everyone does a babymoon or a baby shower, but I'm not sure I'm gonna be able to do any of that." The star went on to share she is just taking things one day at a time.
Many pregnant women can relate to Perry's plight. The good news? Despite any anxiety she may be experiencing, per her plan, the 35-year-old looks adorable, and fans are definitely enjoying her pregnancy updates. Keep 'em coming, Katy!