The Truth About Meghan Markle And Serena Williams' Relationship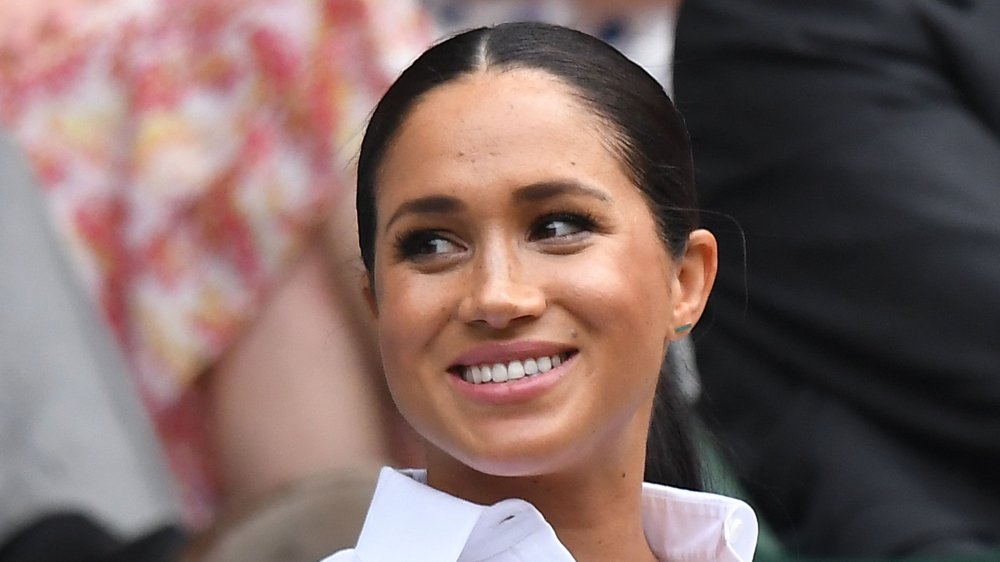 Ben Stansall/Getty Images
In case you missed it, Meghan Markle and Serena Williams are BFFs. And they're not afraid to show it. Markle is often spotted cheering on Williams from the tennis court sidelines, and Williams is always front and center for Markle's biggest life moments, like her larger-than-life wedding to Prince Harry (via Independent).
According to People, the two besties met in 2010 at the Super Bowl, where they formed a bond almost immediately. While we never officially saw them together in public following the big game, we can only assume that the two continued to speak, as four years later, when they appeared at the 2014 Super Bowl on DIRECTV's Celebrity Beach Bowl, they certainly seemed to know each other well. 
As Markle wrote on her now-deleted blog, the reason the two friends hit it off so quickly is that they both "have a penchant for hot sauces and adore fashion," and share the "belief in exceeding expectations" and "endless ambition" (via Popsugar). And the rest is history! 
Markle and Williams continue to rely on each other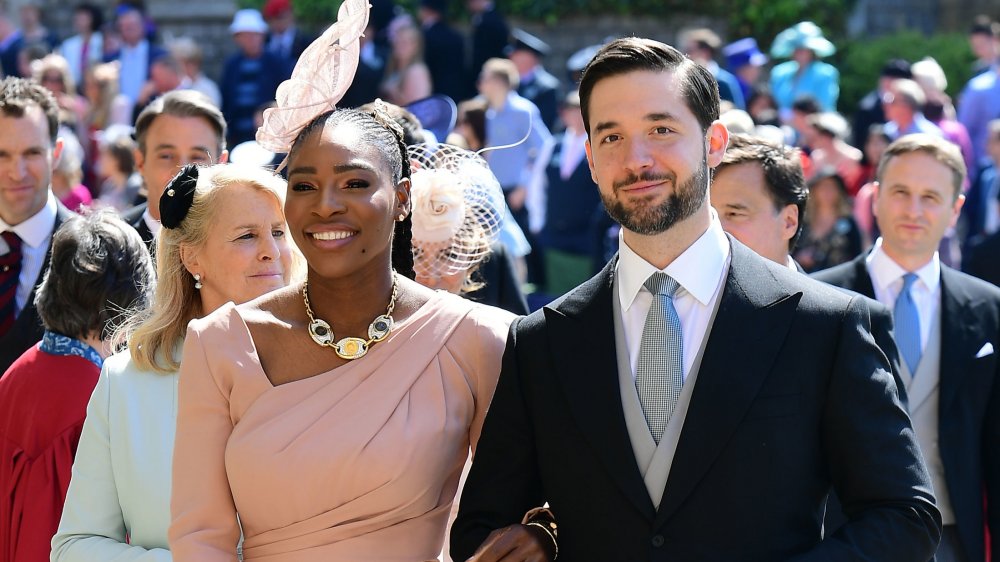 Wpa Pool/Getty Images
Throughout the years, both Markle and Williams have publicly voiced their love and support for each other, on both a professional and personal level. According to the Independent, when Markle's engagement to Prince Harry and subsequent move to the UK became the focus for the British paparazzi, Williams became her rock. "I told her, 'You've got to be who you are, Meghan. You can't hide,'" Williams revealed to Vanity Fair in 2017. 
And as the media attention and scrutiny only became worse following Markle's wedding and the birth of her son Archie, Williams hinted they had actually become heavily reliant on each other in recent years. Speaking to Lisa Wilkinson of The Sunday Project in 2018, Williams admitted, "We have known each other for a long time, but we really are relying on each other a lot recently." 
Markle and William can count on each other no matter what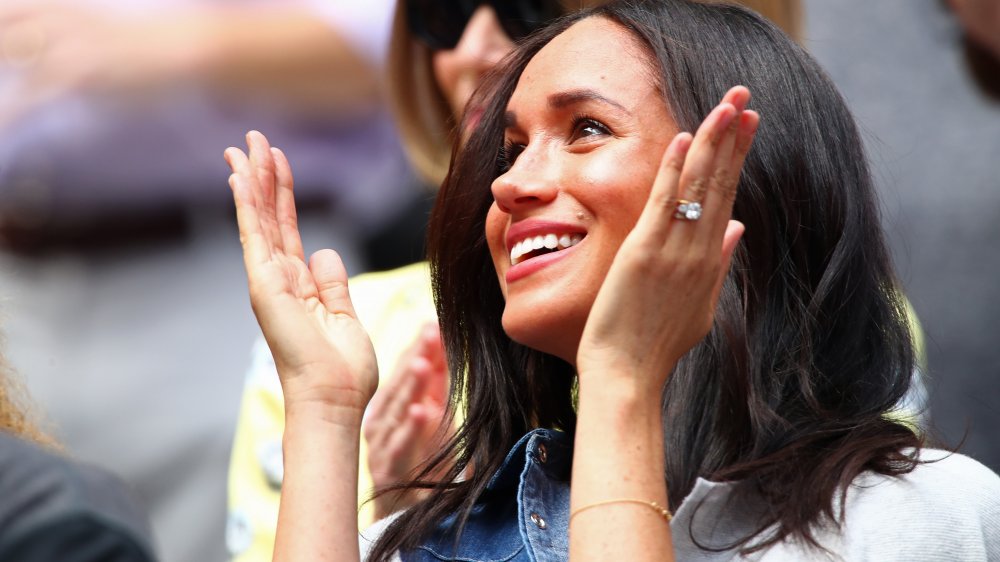 Clive Brunskill/Getty Images
No matter what is going on in Markle's or William's very public lives, they are always there for each other. In an interview with Access Hollywood, Williams gushed, "I just really think she's the strongest, literally the strongest person I know and the nicest, sweetest." Providing the reporter with an example of how they can count on each other, Williams continued, "She flew all the way with a newborn to see me play in New York [in the US Open] and flew all the way back that night." 
"And that's just one of the many things that she does for me. I call her, text her anytime, crying, upset — she's always there," Williams also shared. "Doesn't matter what she's going through, she just sets time away, and she's just so amazing." Now that Markle is geographically closer to Williams after stepping back from the British royal family, we can only imagine that their friendship will grow even stronger.