Here's How Christina Hendricks Gets Her Iconic Red Hair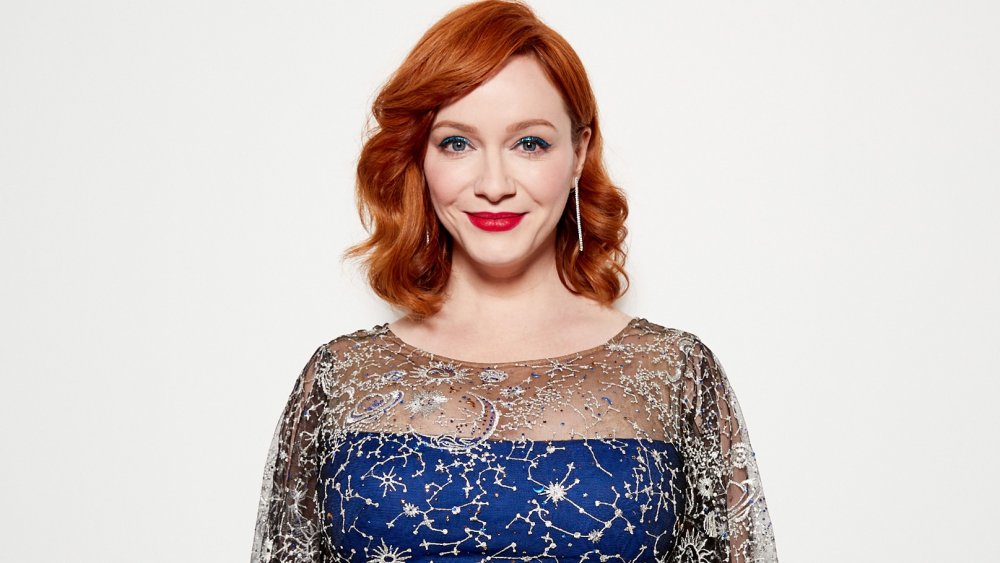 Rich Fury/Getty Images
Christina Hendricks is one of Hollywood's favorite and most famous redheads. Since making it big and getting recognized worldwide as Joan Holloway or "Red" from Mad Men, every time we see her on our screens, we can't help but covet her iconic red hair. And believe it or not, it's actually easier to copy her gorgeous hair color than you may think. 
Speaking to Glamour in 2016, the actor revealed that she has been dying her naturally-blond hair herself ever since she was in high school. And Hendricks still prefers to do the deed herself all these years later. "I've been doing my own color for ages. I'm not particularly fussy, and I definitely don't like sitting in a salon for hours," she confessed. As for the product the famous star uses, well, you can buy the Clairol shade at the grocery store and try it yourself! Hendricks even shared a few tips for getting a great result.
Seriously, Christina Hendricks dyes her hair red with a grocery store product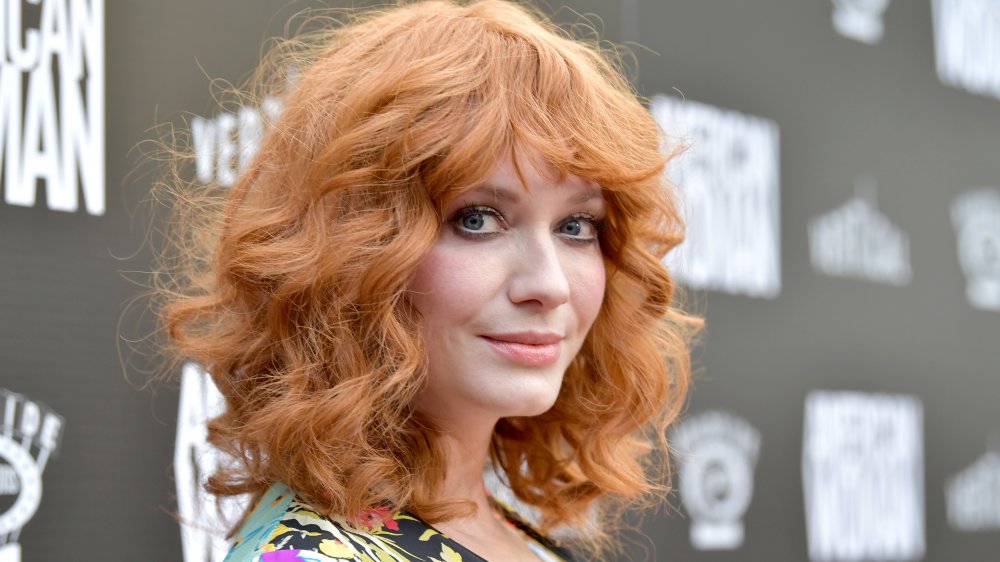 Amy Sussman/Getty Images
Nailing a celebrity's hair color has never been easier! According to InStyle, Hendricks rarely strays from Clairol's Nice N Easy in Sandy Copper Blonde. "I was that same color red for about 20 years, and because I've been using it for so long, I know it will be consistent, and I know what it's going to look like," she explains. The star's top advice for dying your hair at home: "My main tip is not to leave it on for too long—that's the only mistake I've ever made."
In terms of aftercare, Hendricks likes to keep her haircare routine minimal. "I will use a color-safe shampoo and conditioner because it's milder, and I'm obsessed with the conditioner that comes in the dye box [like Clairol Nice 'N Easy CC+ Colorseal Conditioner]; I love that stuff," she revealed to Glamour. "Also, going a couple of days without washing it helps keep the color fresh longer. And I always wear a hat when I'm in the sun because it bleaches my hair so quickly," she added.