The Real Meaning Of America Ferrera's New Baby's Name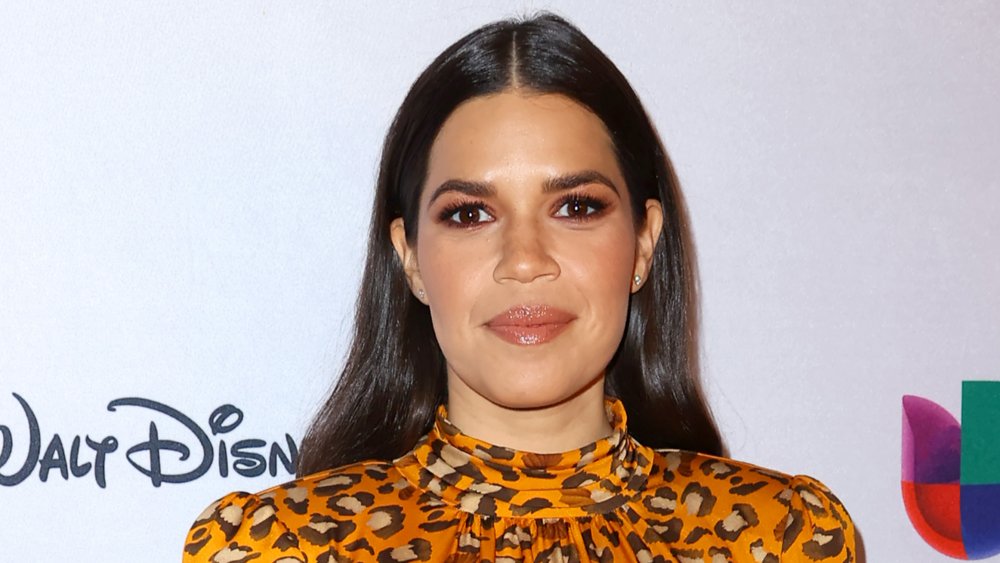 Jc Olivera/Getty Images
Congratulations America Ferrera! The Superstore star announced the birth of her second child, Lucia Marisol Williams, who was born on May 4. She and her husband, Ryan Piers Williams, also have a son, Sebastian "Baz" Piers Williams (per E! News). Ferrera waited a few days to share the news, finally revealing the happy event on Mother's Day, May 10, in an Instagram post. The actress wrote that she and the rest of the family "are over the moon to welcome her bright light."
Ferrara also used the announcement to shine light on an important cause. "Quarantine may have canceled her Baby Shower but it didn't stop us from collecting and delivering essential supplies to #YesWeCanMobileSchools – spaces for moms and children at the border to learn, play, and stay safe through these hard times," wrote the Sisterhood of the Traveling Pants actress. "Dear friends, if you're considering sending Lucia a gift, please donate to @yeswecanwf in her name. Or make a donation today in honor of the Moms you love!"
America Ferrera's new baby's name has a beautiful meaning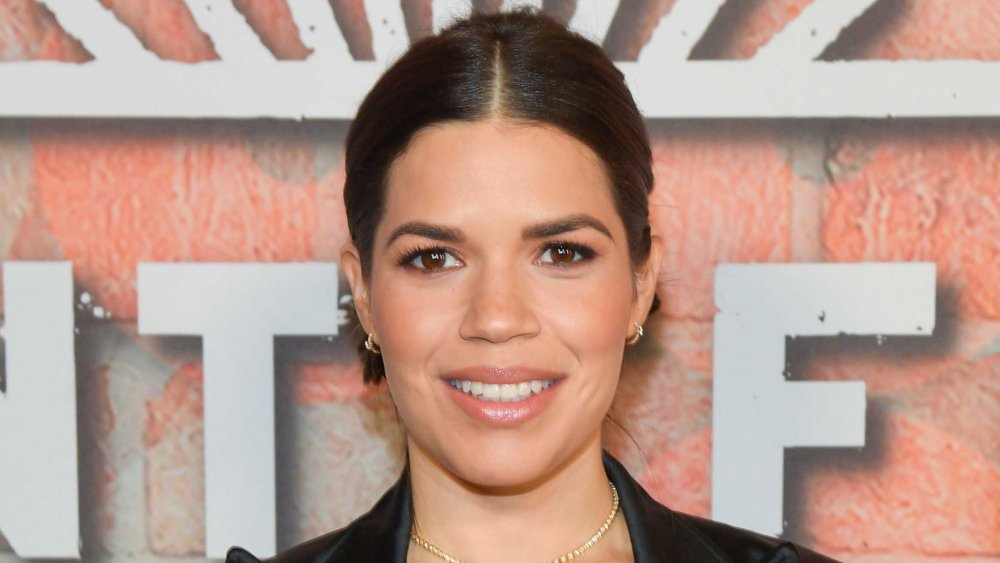 Matt Winkelmeyer/Getty Images
The name that Ferrera and Williams chose for their baby girl is quite a special one that is packed with meaning. As noted by Behind the Name, the name Lucia is the name of a saint who is the patron saint of the blind. Lucia is the masculine form of the ancient Roman name Lucius, which in turn comes from the Latin word "lux," meaning "light." 
Baby Lucia's middle name, Marisol, is also quite lovely and has a sweet meaning of its own. Per Behind the Name, it is a combination of the names María and Sol, or María and Soledad. Maria can be traced back to the name Mary which comes from the Hebrew name Miryam. The name's meaning is uncertain, but may mean "sea of bitterness," "rebelliousness," or "wished for child." It may also be derived from the Egyptian word "mry" which means "beloved" or the word "mr" which means "love." Sol means "sun" in Spanish and Portuguese, while Soledad means "solitude" in Spanish.
The name Marisol also sounds like the Spanish phrase "mar y sol" which means "sea and sun."