Here's What Marie Kondo Was Really Like Before The Fame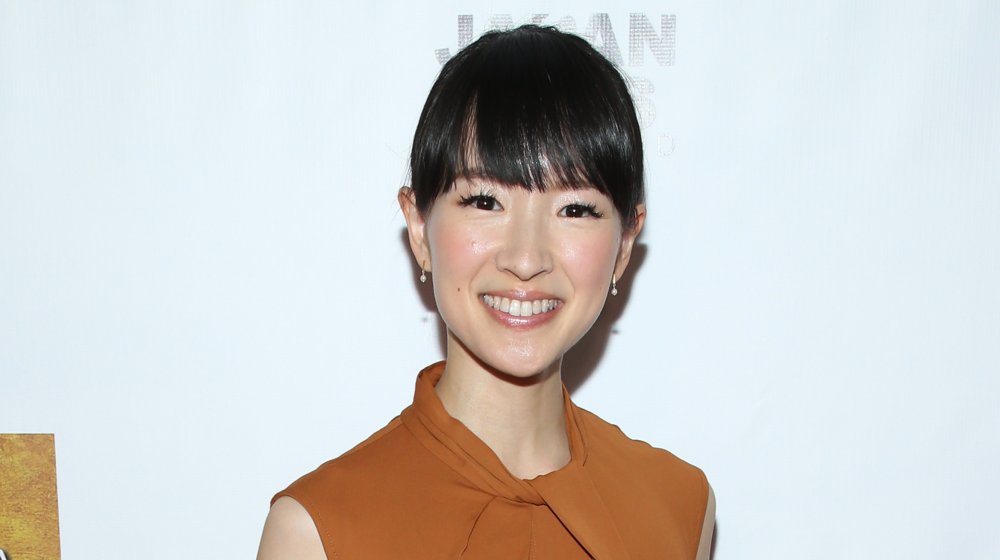 Phillip Faraone/Getty Images
Marie Kondo rose to fame in 2014 when her first book, The Life-Changing Magic of Tidying Up, reached the United States market. Prior to becoming an international success as the creator of the KonMari method of tidying, Kondo, who was born in Tokyo, Japan in 1984, found a love of organization at a young age (via Wayforth.com).
The Japanese lifestyle author revealed her fascination with neatness started when she was 5 years old, right as feng shui practices became popular in Tokyo. "My mother was applying the method, but to my eye, the house was not tidy enough to have the feng shui effect," Kondo told The Cut as she described how she took over house cleaning. "I actually executed all the tidying up."
Kondo's practice of Shintoism, a religion that puts emphasis on organization and cleaning, also inspired her to dive deeper into her passion for neatness. She spent a few years as an attendant to a Shinto shrine in Japan, which put her in charge of keeping the area tidy. "I have spent more than half my life thinking about tidying," she wrote in her first book (via The New Yorker).
Kondo had a nervous breakdown that led to her creation of KonMari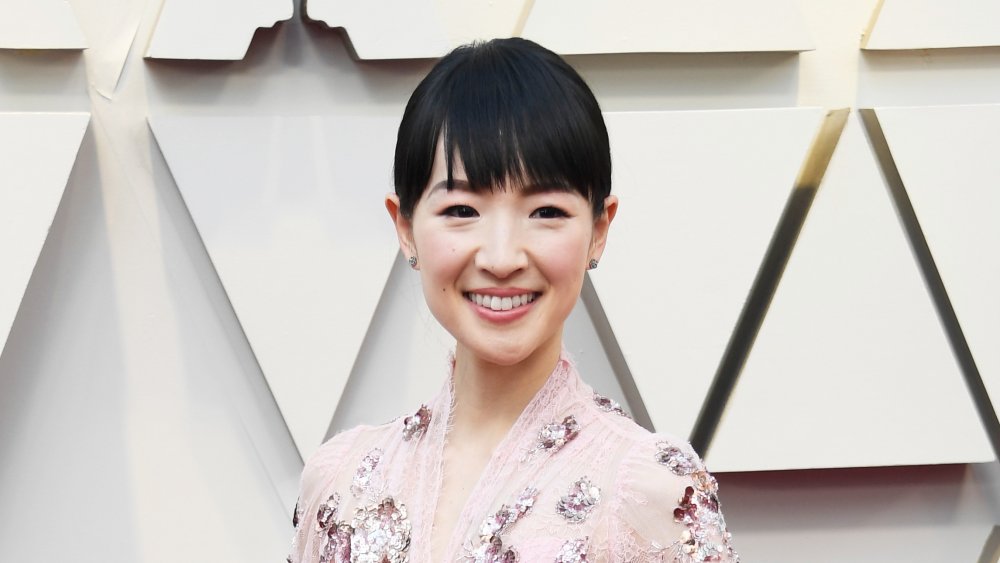 Frazer Harrison/Getty Images
Kondo is known for challenging people to figure out what in their life "sparks joy" and what does not most go. Her desire for cleanliness, however, started to become an unhealthy obsession at age 16. "I had begun to see my things and even my house as an adversary that I had to beat," she told the Sunday Times (via Good Housekeeping). "I looked at my room, and felt that I wanted to throw out everything in it. That was the climax of my stress, and at that moment I collapsed unconscious."
The author claimed that she heard a voice while unconscious that told her to, "'Look at things more carefully.' I don't know if it was an actual voice, or a feeling that came from myself," Kondo said, adding, "That was the moment when I had my inspiration."
In college, she wrote a sociology thesis called, "How to Declutter Your Apartment." Kondo went on to become a consultant. She had clients on a three-month-long waiting list for a consultation, which led her to write her first book. "[My clients] requested that I write a book so they could learn about my method while waiting for their consultation," Kondo explained. The Life-Changing Magic of Tidying Up was initially released in Japan in 2010. The book would later become a New York Times best-seller and skyrocketed her career to the success she has now.