The Reason Anderson Cooper Asked His Ex To Co-Parent His Newborn Son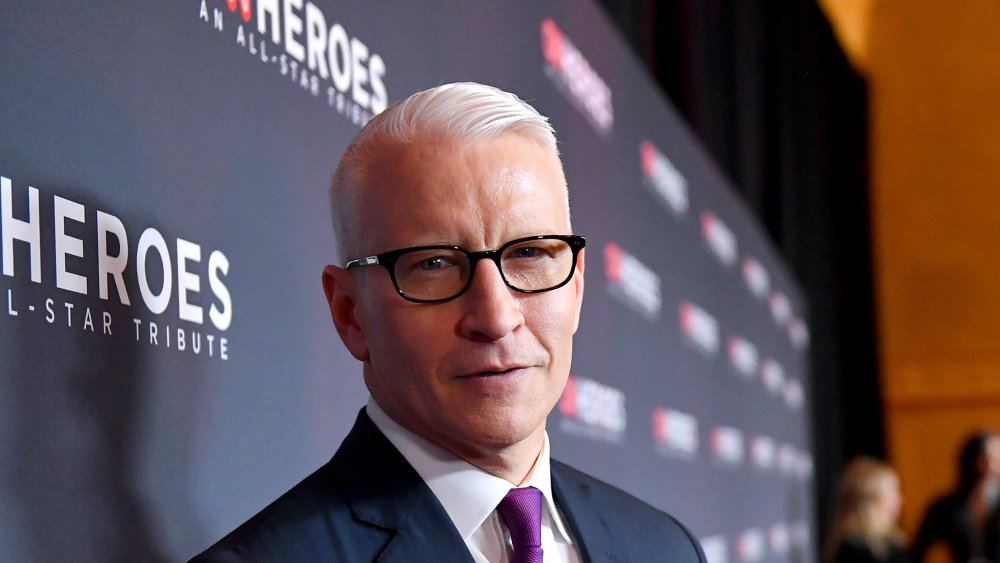 Mike Coppola/Getty Images
Anderson Cooper is usually reporting the news, but this time, the CNN host is making news; happy news! Cooper welcomed a new baby, Wyatt Morgan, via surrogate in late April, according to People. The longtime anchor announced the baby's arrival on Instagram, captioning an adorable photo of himself feeding the tiny tyke in part, "He is named after my father, who died when I was ten. I hope I can be as good a dad as he was. My son's middle name is Morgan. It's a family name on my mom's side."
Cooper also added this heartfelt message about Wyatt's birth: "As a gay kid, I never thought it would be possible to have a child, and I'm grateful for all those who have paved the way, and for the doctors and nurses and everyone involved in my son's birth. Most of all, I am grateful to a remarkable surrogate who carried Wyatt, and watched over him lovingly, and tenderly, and gave birth to him."
Now, Cooper has made another announcement: He plans to co-parent Wyatt with his ex-boyfriend Benjamin Maisani (via The New York Post).
Why Anderson Cooper wants Wyatt to have two parents
Cooper opened up to Howard Stern on his SiriusXM-broadcast show about why he asked Maisani to co-parent Wyatt. "You know, my ex is a great guy, and I think it's good to have two parents if you can," he said simply. The new dad went on to explain, "I don't really have a family, so my friends have become my family. This is somebody I was involved with for 10 years."
He also told Stern about Maisani, "We didn't work out as a couple, but ... when I was a little kid, it was just my mom and my brother, but it was my mom — she was not the most parental person and I wish some adult after my dad died had stepped in and just been like, 'You know what, I'll take you to a ball game.'"
Cooper knows whether or not something happens to him, the more people and love in his son's life, the better. He added that he will be called "Dad," or "Daddy," while Maisani will be called "Papa."