The Tragic Death Of Melissa Etheridge's Son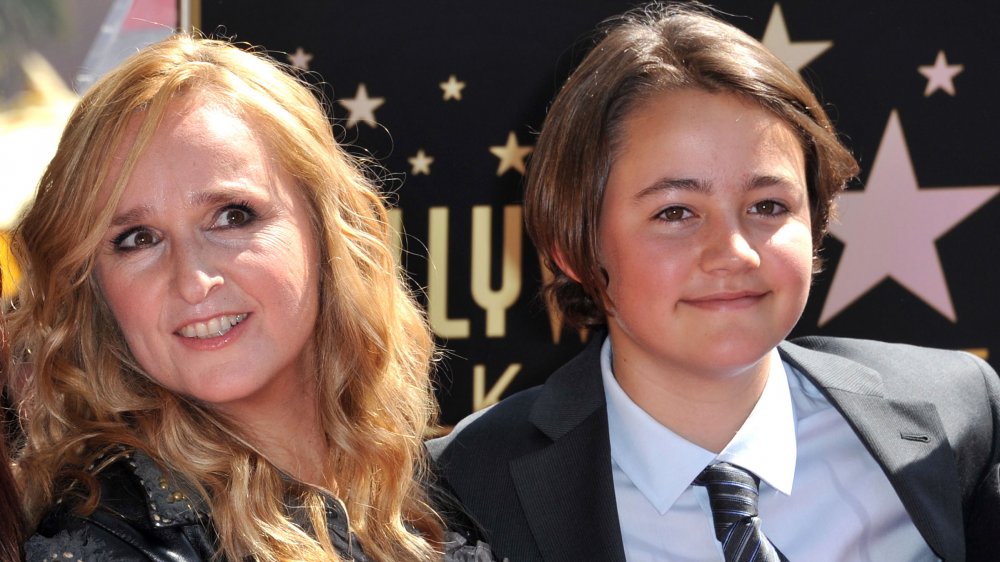 Chris Delmas/Getty Images
Singer Melissa Etheridge took to social media to share some very sad news about her son, Beckett Cypher, who passed away suddenly on May 13. The singer shared both Beckett and older daughter Bailey with former partner Julie Cypher. The children were conceived by artificial insemination, from a sperm donation by legendary '60s musician David Crosby, according to CNN. Etheridge also shares twins with another former partner, Tammy Lynn Michaels. The singer is currently married to TV executive Linda Wallem.
Etheridge first announced the postponement of her upcoming Concerts from Home series, which began when stay-at-home orders were first put in place back in March due to the ongoing coronavirus pandemic and have continued on a daily basis ever since. Etheridge's official website notes that she's put on 57 days of concerts, which are usually broadcast every night on Facebook. She did promise, however, to resume the series shortly, noting that sharing her music has, "Always healed me."
Melissa Etheridge's son died at a young age from drug addiction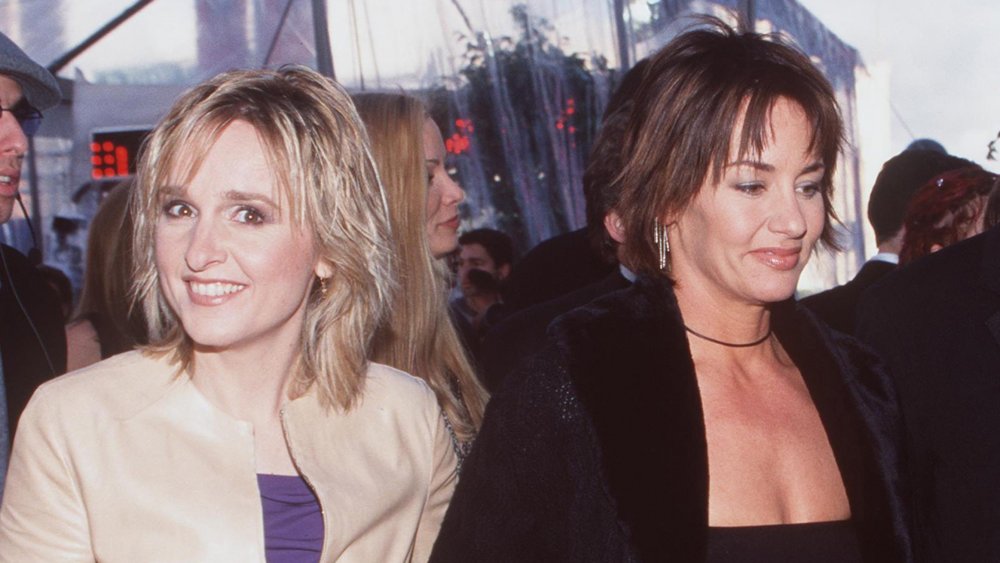 Brenda Chase/Getty Images
Beckett Cypher was just 21 years old and passed away after a long struggle with drugs. Etheridge shared the devastating news with her Twitter followers, writing, "Today I joined the hundreds of thousands of families who have lost loved ones to opioid addiction. My son Beckett... struggled to overcome his addiction and finally succumbed to it today. He will be missed by those who loved him, his family and friends." The singer admitted her heart is "broken."
Etheridge thanked everybody who has reached out to offer their condolences to her, revealing sadly, "We struggle with what else we could have done to save him and in the end we know he is out of the pain now." Page Six advises the singer met Julie Cypher back in 1986 on the set of her music video for hit song "Bring Me Some Water." Although Cypher was, at the time, still married to actor Lou Diamond Phillips, she divorced him within the next few years, leading to Etheridge's relationship with her. Daughter Bailey, Beckett's sister, is now 23 years old.