The Truth About Mary-Kate Olsen's Relationship With Olivier Sarkozy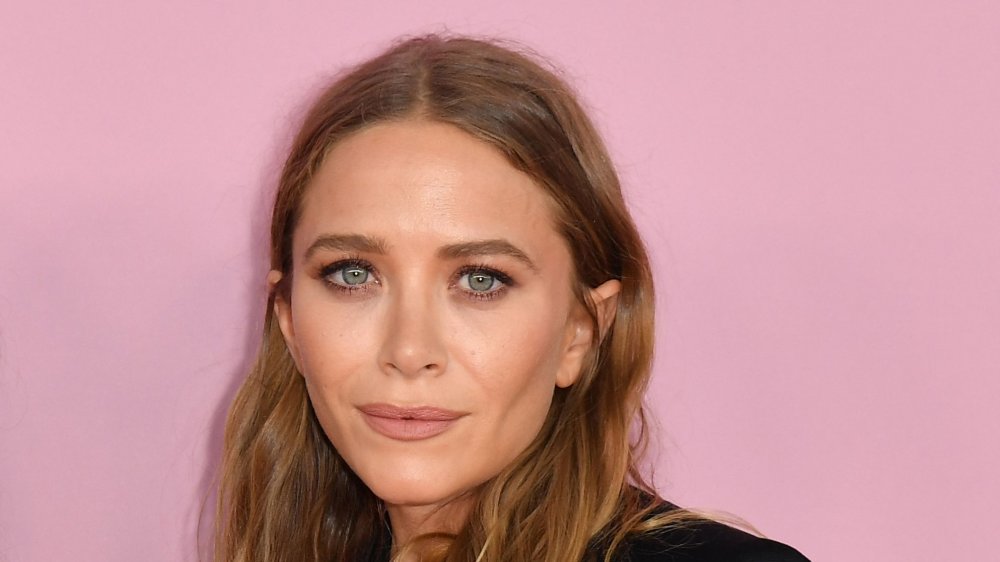 Angela Weiss/Getty Images
News has broken that Mary-Kate Olsen is divorcing her husband of five years, French banker Olivier Sarkozy (via E! News). The outlet reports this is not the first time the child star has attempted to legally separate from Sarkozy; she sought a divorce on April 17th, but due to coronavirus, was unable to proceed with her request. Now, reportedly, Olsen has asked for an emergency order to dissolve her union to the half-brother of the former President of France.
It seems the marriage is ending on poor terms. Olsen has asked for the couple's prenuptial agreement to be enforced — according to Elle, because of Olsen's fashion endeavors with her sister, Ashley, the twins were worth an estimated $400 in 2019. In Touch Weekly puts the number closer to $500 million. Either way, it's easy to see why Olsen feels she has a lot to protect in the divorce.
Allegedly, Sarkozy is also attempting to kick his wife out of their shared New York City apartment, which may explain why Olsen has sought an emergency action against him.
Mary-Kate Olsen's romance with Olivier Sarkozy started 8 years ago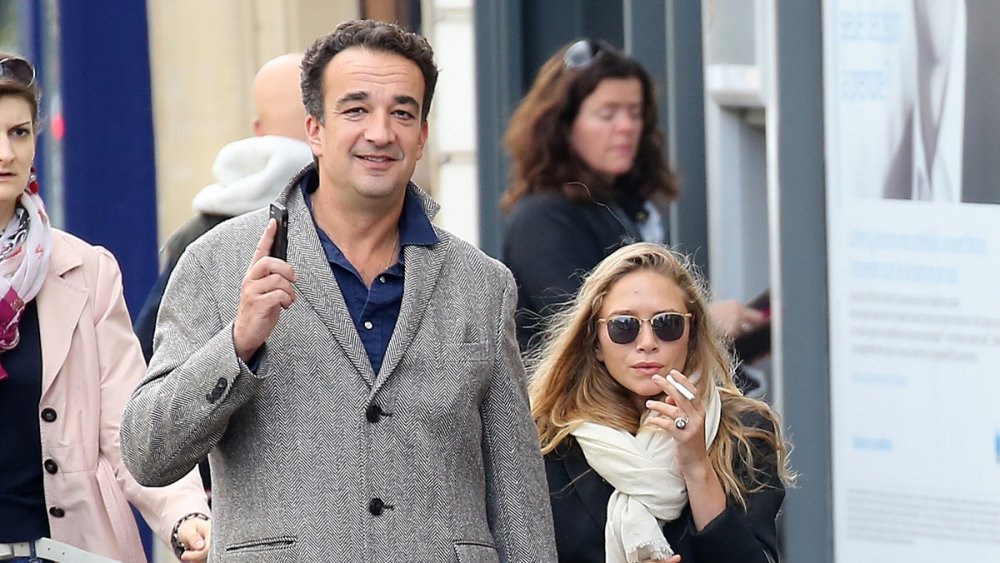 BACKGRID
The unlikely couple began dating in 2012, shortly after Sarkozy divorced his first wife, with whom he shares two children. Consider that there is a 16-year age gap between the fashion maven and the French businessman (via Us Weekly). The notoriously-private lovers tied the knot in 2015, and in a rare interview with Net-a-Porter, Olsen said this about balancing working hard — which she claims comes naturally to her — and her newly-married status: "I have a husband, two step-kids and a life; I have to go home and cook dinner."
It seems at one time Olsen and Sarkozy were just living a somewhat-normal married life. But now, Page Six reports the CFDA award winner has petitioned the court to delay her husband allegedly evicting her from their home. In new court documents, Olsen said, "This application is an emergency because my husband expects me to move out of our home on Monday, May 18, 2020 in the middle of New York City being on pause due to COVID-19."
Clearly the romance is over!
What the future holds for Mary-Kate Olsen after her divorce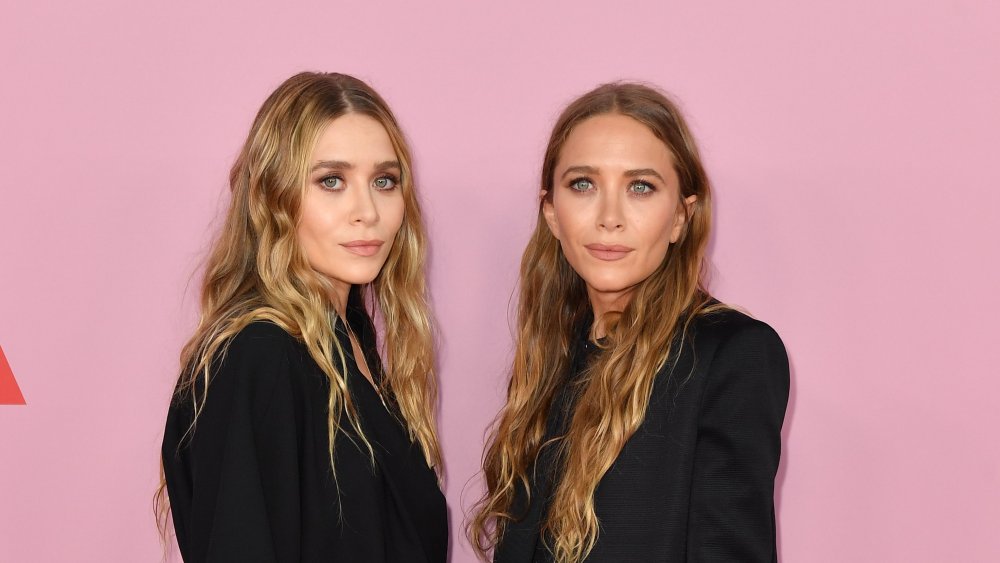 Angela Weiss/Getty Images
The good news is that Olsen has her sister to support her during this difficult breakup. According to Yahoo, Olsen will live with her twin as she sorts out apartment drama with Sarkozy. She was also reportedly staying with friends recently.
Still, the 33-year-old millionaire is clearly worried about her living situation. "I am petrified that my husband is trying to deprive me of the home we have lived in and if he is successful, I will not only lose my home but I risk losing my personal property as well," she said, adding that due to COVID-19, she cannot "look for another apartment right now." It's worth noting the couple share other New York-area homes including another city apartment, and a Hamptons estate.
In the end, clearly the relationship has disintegrated, likely, irrevocably, into what one source says is "nasty" territory. But we're rooting for you MK!