What Harry & Meghan: A Royal Romance Got Wrong About Their Proposal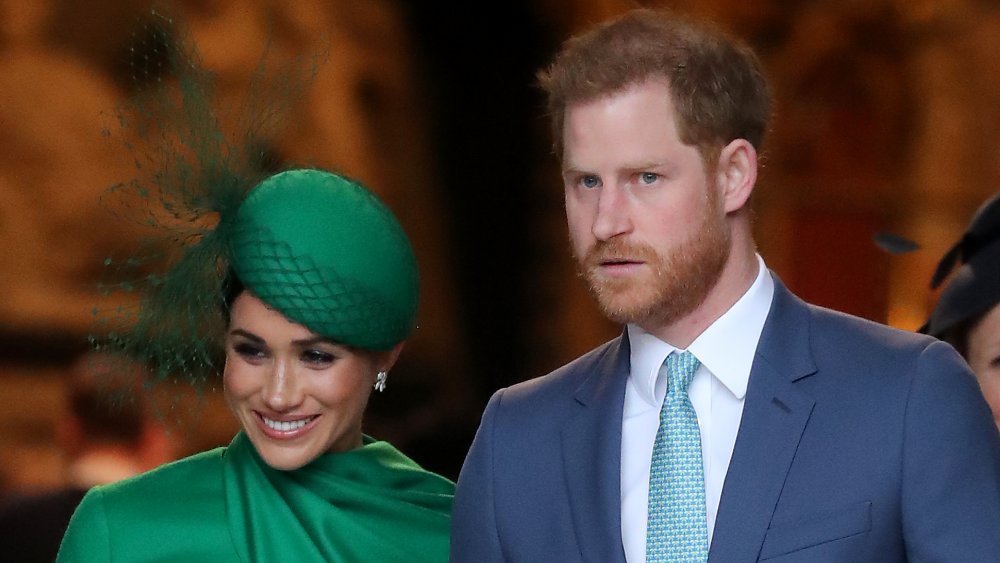 Chris Jackson/Getty Images
With a title like Harry & Meghan: A Royal Romance, it's evident the makers of this gooey Lifetime movie were striving to pull on viewers' heartstrings, rather than educating them on the inner workings of the Sussexes' relationship. As with everything else themed around the Royal Family and particularly, at the time at least, Harry and Meghan, A Royal Romance was a massive hit with audiences (though the fact it premiered just days before the happy couple tied the knot definitely helped). It's simply worth noting that although the movie might detail their courtship, it's by no means a documentary.
In fact, as screenwriter Scarlett Lacey, who penned the script alongside Terrence Coli, told Elle, although they "tried to be really truthful," there were times a bit of imagination was required to make the story more movie-appropriate. Meghan's interviews and old blog posts were utilized to craft the story, and to ensure it was based in fact. However, Lacey also argued, "There were so many things we knew to be true, if not in words, then in spirit." 
And as it turns out, the writers may have been reaching slightly more than they were letting on.
Harry & Meghan: A Royal Romance took several entertaining liberties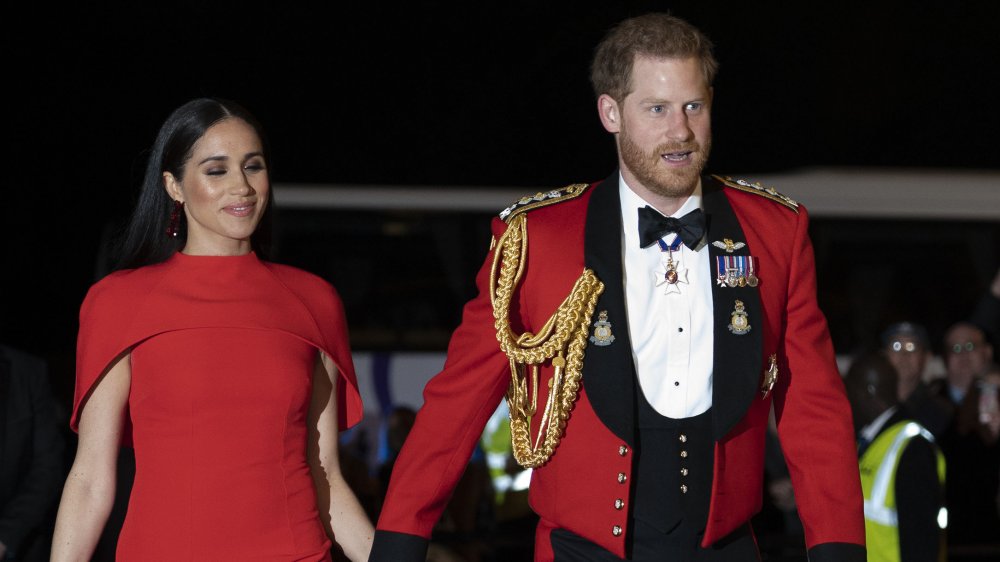 Wpa Pool/Getty Images
Vanity Fair Royal Correspondent Katie Nicholl recently sat down for a fun little game of spot-the-difference while watching, and providing commentary, on several well-known depictions of royal life. When it comes to A Royal Romance, Nicholl acknowledges that the filmmakers clearly did their homework as everything is based on verifiable facts. However, she takes issue with the way certain moments are presented, noting that elements of the couple's courtship have been exaggerated.
On Harry's second proposal (following his first in Botswana, which didn't count because there was no ring involved, according to the movie), Nicholl notes the jewelry and setting are accurate. However, when it comes to Harry's line about his deceased mother, Princess Diana  — he reassures Meghan, "She wouldn't just have approved of you, she would have loved you" — Nicholl reckons viewers need to take it with a, "Bucket load, rather than a pinch of salt," because it's clearly engineered for entertainment purposes only.
It's worth noting that Harry likely only proposed once, as during the couple's first official post-engagement interview with BBC News (via Today), Meghan described it as an "amazing surprise," which wouldn't make sense if he'd already asked her previously. Still, all things considered, Nicholl acknowledges A Royal Romance is, "High on fiction, relatively mediocre of fact," but, if you're looking for a good popcorn movie, it's worth watching, "For the sheer fun of it."