Here's How To Remove Your Eyelash Extensions At Home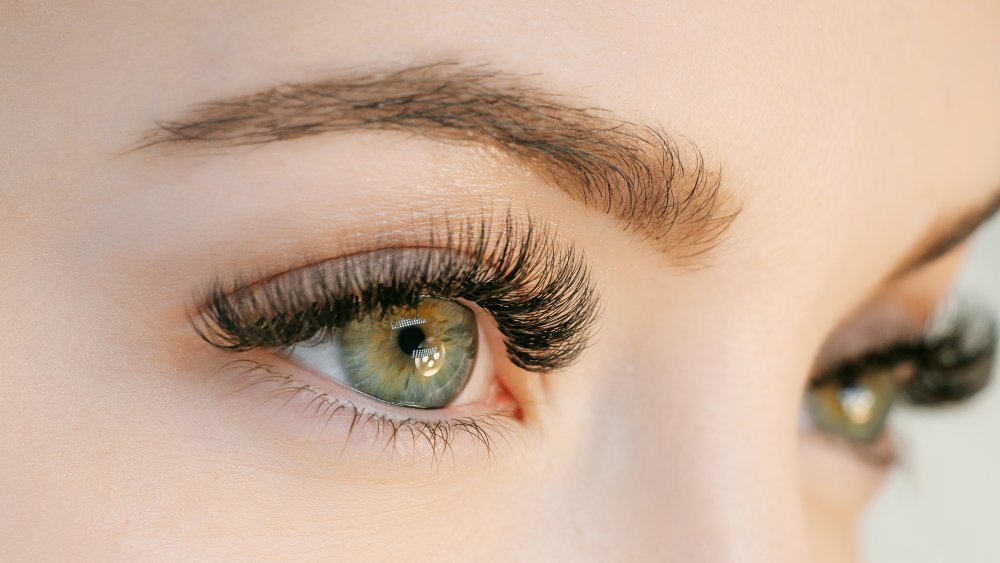 Shutterstock
Anyone who has ever treated themselves to eyelash extensions can relate to the pain of having to go all the way back to the salon just to get them removed. It's one of the only downsides of the popular beauty treatment, and if you get eyelash extensions regularly, it's likely you've thought about removing them at home yourself. While most beauticians actually recommend against DIY eyelash extension removal, it can be done. But there are a few things you need to be aware of. 
First of all, don't even think about pulling them out. "Removing them yourself, by picking and pulling, can actually pull out your actual lashes since the extensions are attached strand by strand," Clementina Richardson, founder of Envious Lashes in New York City, explained to Allure. "This can lead to bald spots that may never grow back." Sound like one of your worst nightmares? Here's what you should do instead to safely and effectively remove your eyelash extensions.
You need to invest in a dedicated eyelash extension remover solution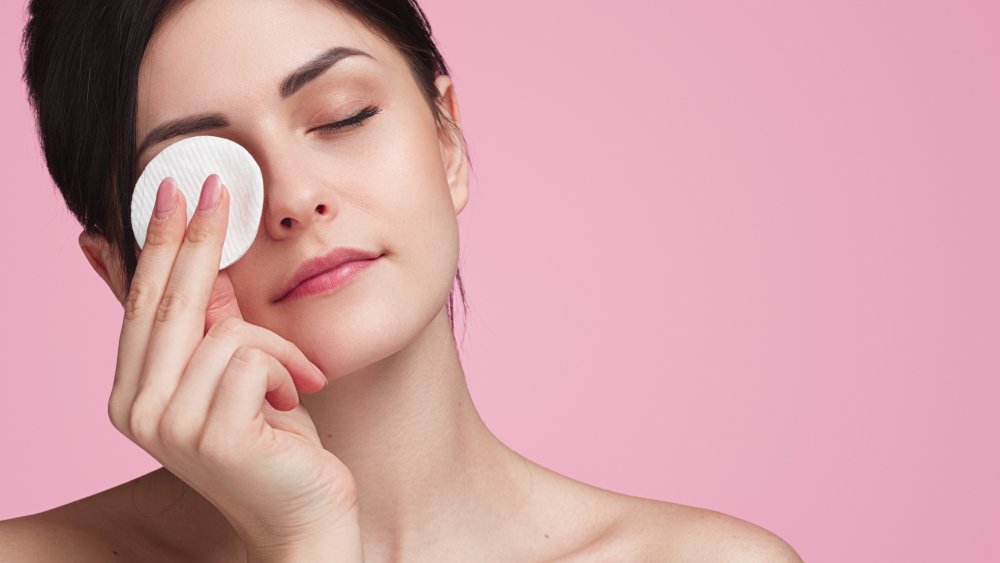 Shutterstock
According to Sahara Lotti, founder of Lashify, "You can definitely loosen extensions by taking hot showers and drenching them in oils, but to remove safely, with as little damage as possible, you'll need to purchase a remover," Lotti told Byrdie. "Remember, lash extension bond is quite similar to superglue," she said, adding, "You have to use something that dissolves it to avoid extra damage to the natural lash." 
In other words, hot showers and oil are a good option but the extensions are likely to fall off in stages, rather than all at once. It's worth noting you may not even have to do anything to remove your lashes. "The normal shedding process is the natural lashes grow to maturity and the lash extension sheds with it during the normal shedding process," Richardson told Well+Good. That is, if you can wait that long. Using an eyelash extension remover solution — a cream or gel formula is best — is really the only way you can get rid of them in one go.
Once you've successfully removed your eyelash extensions (or they shed themselves), you need to turn your attention to your natural lashes to ensure they haven't been weakened. "Your lashes should look the same as they did before the treatment. If there was any damage caused by improper lash extension application, then a growth serum is ideal,"  Courtney Buhler, founder of Sugarlash Pro advises.