We Finally Know Every Step Of Jennifer Garner's Skincare Routine
Jon Kopaloff/Getty Images
We may receive a commission on purchases made from links.
Jennifer Garner is not just beautiful, she's also extremely talented. In fact, she received not one, but four Emmy Awards for her performance in the spy-action television show Alias. She was also recently named the covergirl of People's Most Beautiful People issue in 2019. However, Garner admits she never really thought much about her appearance growing up. "Looks weren't a big deal in my family," she told People. "I don't think my parents ever said 'you're pretty' and so we just didn't think about it." 
However, the 48-year-old actress explained she started to notice her skin had sun damage as she got older. Garner explained as a kid she was always trying her best to soak up the sun on her parent's boat. "We would put on baby oil and lay in the sun to try to get brown," she told People. "When I was a young girl, my sisters spent most of the time on a boat. We would just burn and then peel it off and then burn again and peel it off."
Jennifer Garner reveals which skincare products she uses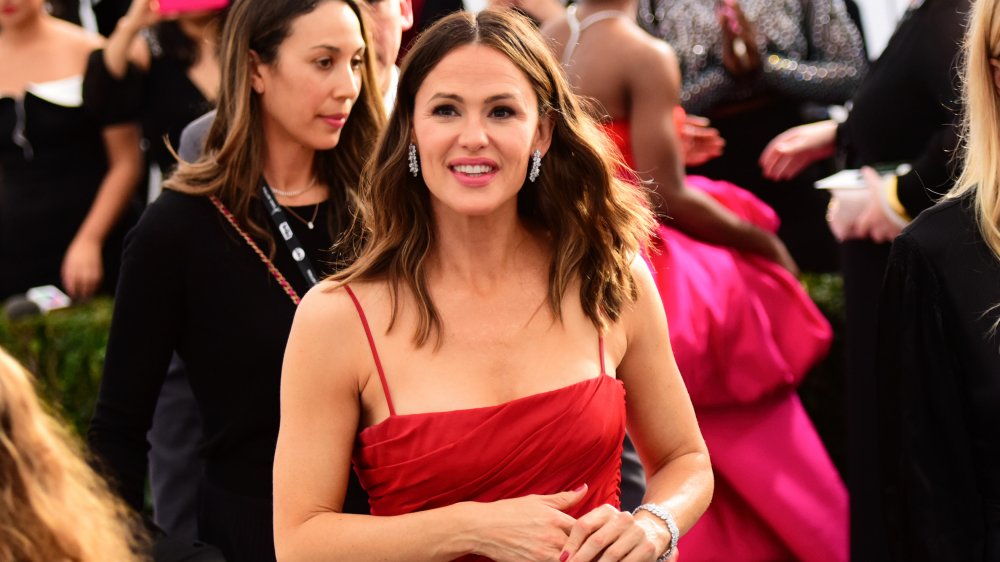 Chelsea Guglielmino/Getty Images
To help combat this damage, the award-winning actress said the first thing she does in the morning is put on sunscreen. "Keep sunscreen everywhere, and always apply more than you think you need," she said. "You just have to be a nerd about it, and get it done!" Garner explains her go-to brand is Neutrogena's Ultra Sheer Dry-Touch. 
Her other skincare tip is to never go to sleep with makeup on your face. Even when Garner is exhausted from red carpets she makes sure to remove her foundation and eyeshadow. "When you've been wearing that much makeup for that long, you absolutely have to get it off your skin," she told People. "There were a couple of nights where I used makeup wipes. ...Worst case scenario, that's the way to go."
To help fight the signs of aging, the accomplished beauty also recommended finding a good retinol. She revealed to Marie Claire it's one of her best defenses for anti-aging. But more importantly, how do we attain that gorgeous dewy look Garner is known for? She said she uses Neutrogena's Hydroboost that contains hyaluronic acid and gives her "a plump, bouncy, and dewy effect," she told Marie Claire. There you have it, now you're all set to get Garner's youthful glow!