The Truth About Megan Fox And Brian Austin Green's Relationship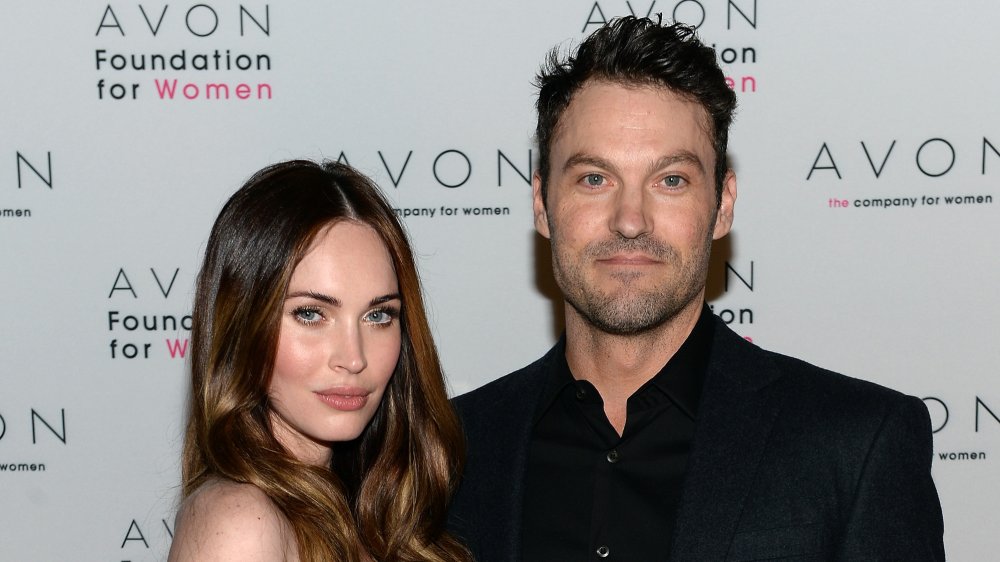 Dimitrios Kambouris/Getty Images
After nearly a decade of marriage, Megan Fox and Brian Austin Green are parting ways. Green confirmed the split on his podcast, ...with Brian Austin Green, revealing that the couple have actually been separated for months.
Green explained that the split was initiated by Fox, who said that she wanted time apart after she had been away for several weeks working on a project. "She said, 'You know what, I realized while I was out of the country working alone, that I feel more like myself and I liked myself better during that experience," said the Beverly Hills 90210 star (via CNN). "And I think that's something that might be worth trying for me."
Green was understandably upset by Fox's decision, but he made it clear that he was upset at the situation, not at Fox "because she didn't ask to feel that way."
Megan Fox and Brian Austin Green are staying on good terms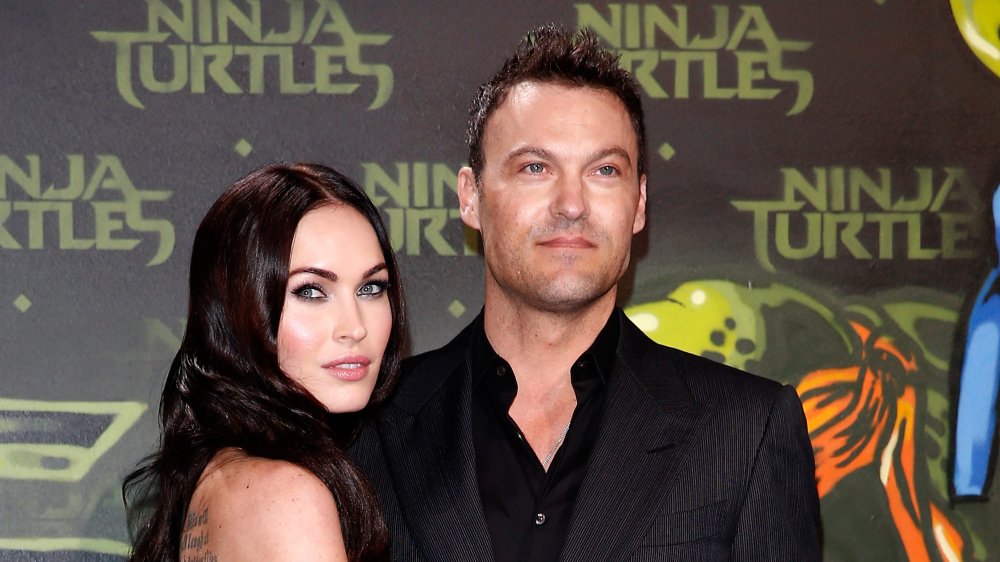 Andreas Rentz/Getty Images
The couple started dating in 2004, before tying the knot in 2010 (per ET). They have three children together: Noah, Bodhi, and Journey. This isn't the first time that the couple has been on the rocks. In 2015, Fox filed for divorce, but they reconciled shortly after.
Green said that he and Fox will remain focused on their children and still go on family vacations together. He seems to be determined to maintain a good relationship with his ex, and not just for the sake of their children. "It's really important to me that people don't treat anyone like a villain or a victim in this situation," he said. Green added, "I will always love her and she will always love me."
Green has accepted that the couple are going their separate ways, but was hesitant to declare their relationship officially over. "Who knows if this is the end of the journey," he said. "We have a lot of life left. So the paths have sort of gone in separate ways for now. They could come back together. They may not. We don't know."