The '90s Hair Trend That's Making A Comeback
The '90s brought us space buns, crimped hair, and the use of butterfly clips in excess. But one hair trend from that decade has made a major comeback in 2020. It's been worn by Bella Thorne, Dua Lipa, Debby Ryan, Hilary Duff and many more celebrities. Jennifer Aniston popularized the hair trend when she starred as Rachel Green on the hit sitcom Friends. It's chunky highlights!
Thorne is the latest celebrity to rock chunky highlights. On May 14, she showed off the 90s hairstyle on Instagram in which the majority of her hair was brown and she had chunky blonde highlights framing her face. "New hair, thoughts?? E girl ???" she captioned the photo.
Lipa also tried out the same hairstyle. Like Thorne, she contrasted her dark brown hair with chunky face-framing blonde highlights. Unfortunately for Lipa, though, she ended up also getting accidental bangs from too much bleach damage (via Refinery29.com).
Here's how to make chunky highlights modern-day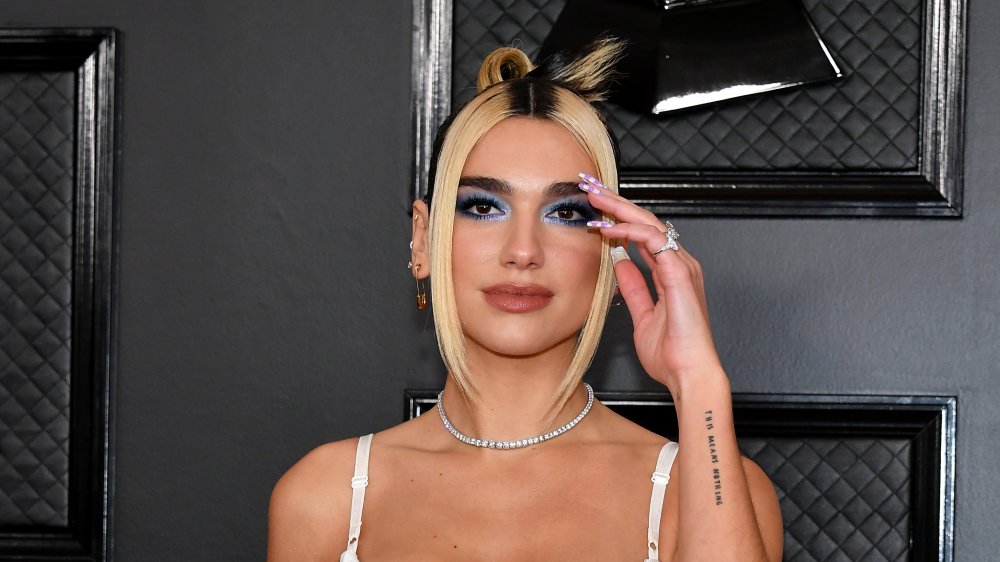 Amy Sussman/Getty Images
For non-celebrity people, the jump to chunky highlights might feel like a very bold choice, but there are a few ways to ease your way into the '90s trend. "To keep the look current, stylists should blend them seamlessly. The best way to achieve this is by doing the highlights more delicate at the roots, gradually getting thicker and heavier toward the ends," colorist George Papanikolas told Popsugar.
He also suggested making the highlights frame your face and have them spaced out in order to get the effect that Lipa, Ryan, Duff, and Thorne have done. While those celebrities have generally straight hair, Papanikolas said the style actually works best for curly or wavy hair. "Curls especially benefit from this trend as opposed to fine, delicate highlights that can get lost in the hair," he told Popsugar.
Another trick to pulling off chunky highlights is picking out the right color to lighten up with. Papanikolas suggests, "Keep the highlights no more than four shades lighter than the base color. Going lighter than that can look harsh."