The Real Reason Wendy Williams Is Taking A Break From Her Show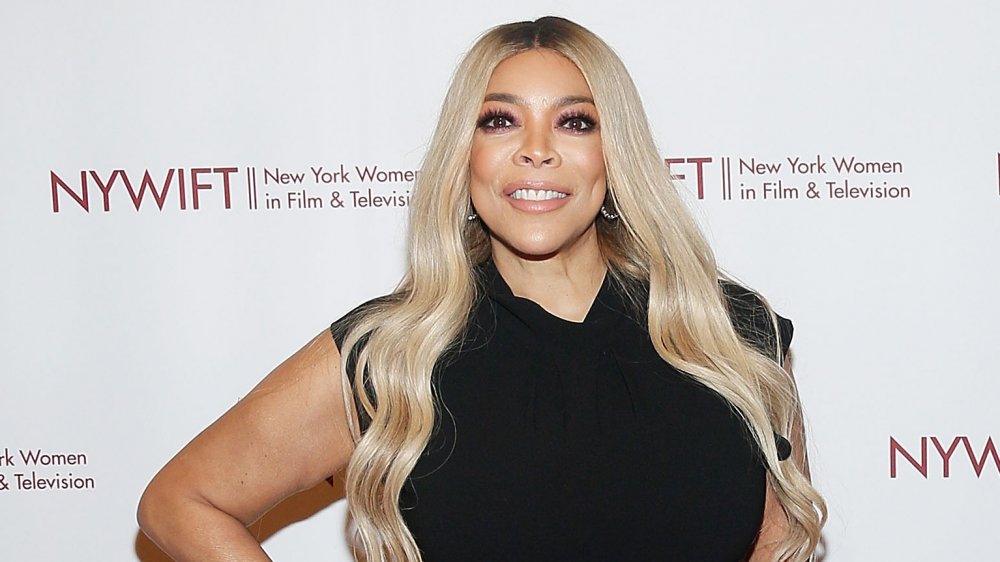 Lars Niki/Getty Images
Wendy Williams announced that she is going to be stepping back from The Wendy Williams Show for a while. "Recently, Wendy has been dealing with symptoms from her Graves' disease which is causing fatigue," read the announcement, which was posted on Williams' Instagram account. "In consultation with her doctor and as a precautionary measure, she will be taking some time off as she continues to receive treatment."
Williams has been filming her show at home in keeping with social distancing measures during the coronavirus pandemic. "We look forward to welcoming Wendy back soon and continuing the 'Wendy@Home' shows," read the statement. "More updates on a return date will follow."
This is not the first time that Williams has had to take a break from her show due to her illness. As noted by CNN, The Wendy Williams Show previously went on hiatus for three weeks in 2018 so that she could focus on her health.
What is Graves' disease?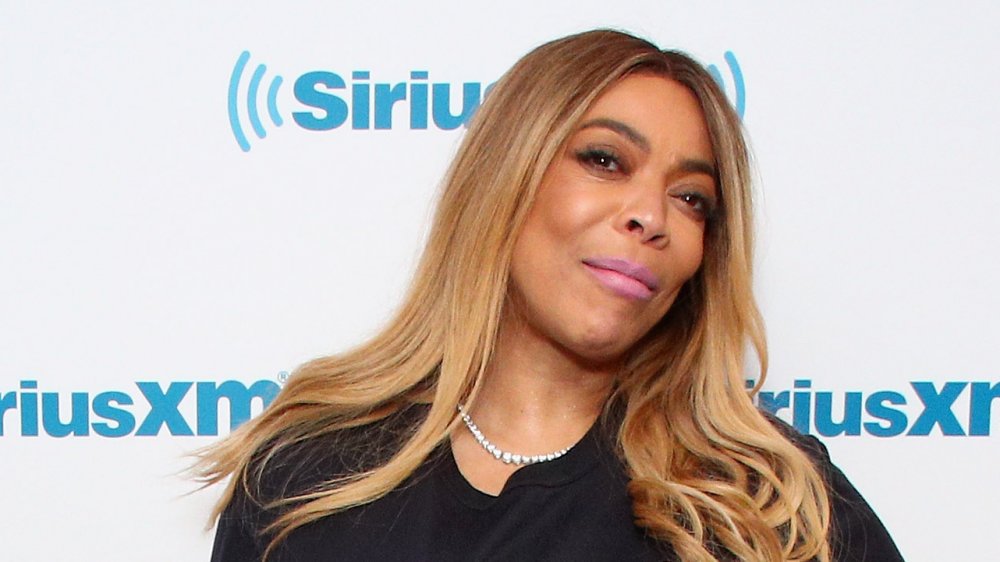 Astrid Stawiarz/Getty Images
Per endocrineweb.com, Graves' disease is an autoimmune disorder causing the thyroid to be overstimulated. Symptoms may include anxiety, fatigue, insomnia, and elevated blood pressure, although there are many more. Williams was first diagnosed with Graves' disease in 1999, according to the site.
Medpage Today noted that Graves' disease is the most common cause of hyperthyroidism — which Williams also has — in the United States. Roughly 1 in 200 people have the condition, which can occur at any age but typically affects people aged 30 to 50. It is far more common in women than it is in men, and a person is more likely to develop the disease if members of their family have Graves' disease. Graves' disease is the result of the immune system making an antibody called thyroid-stimulating immunoglobulin (TSI), which stimulates the thyroid and causes it to overproduce thyroid hormone.
Dr. Terry Jay Smith, a professor at the University of Michigan Medical School told NBC that approximately half of the people who have Graves' disease also experience "a very peculiar process around the eye which causes the eye to become inflamed and to bulge," something that also affects Williams.
Graves' disease can be hard to diagnose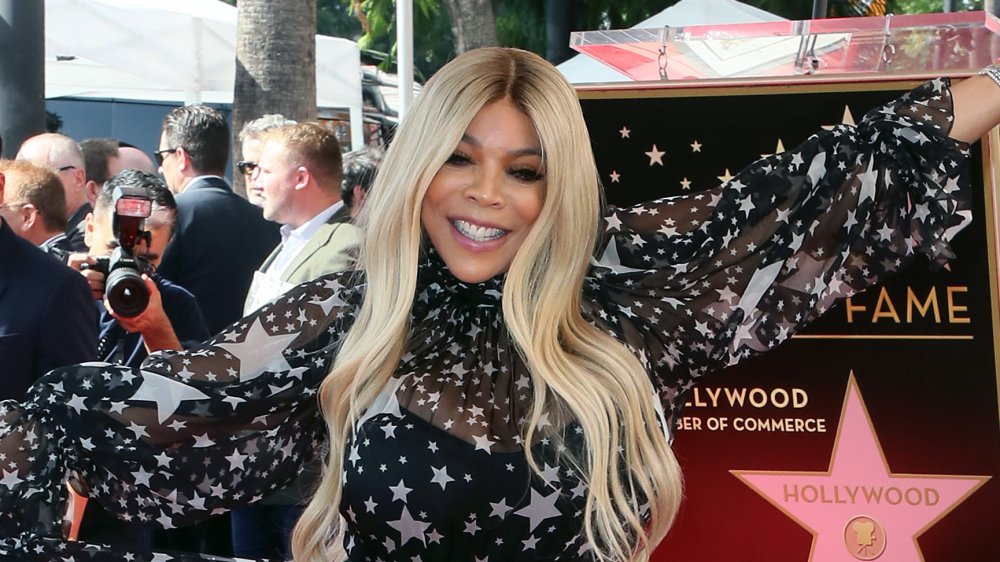 David Livingston/Getty Images
Because there are so many symptoms linked to Graves' disease, it can be difficult to diagnose and is sometimes mistaken for menopause. While Williams had known of her diagnosis for nearly two decades when she had to take a break from The Wendy Williams show in 2018, she didn't realize that the symptoms she was experiencing were because of the disease. She even fainted on air on Halloween in 2017, but attributed the incident to being overheated in her Statue of Liberty costume (per People).
She later told People and Good Morning America that, prior to her 2018 hiatus, she'd been experiencing "pretty bad" symptoms, including mood swings, but thought they were all because of menopause. "With the menopause I wasn't pointing a finger to any particular thing,' she said. "I was just feeling like 'All right, well I'm 53 and this is I guess how it's supposed to be.'"
She added, "Even in October when I passed out on Halloween, that particular day when the EMTs got there I had high blood pressure, which I never have high blood pressure. My blood pressure is always either perfect or low. It's never high. But it was high and the lack of sodium so they were filling me with electrolytes, just fill, fill, fill, fill. I can't believe that I got up after the commercial break and closed out the show."
Wendy Williams is putting herself first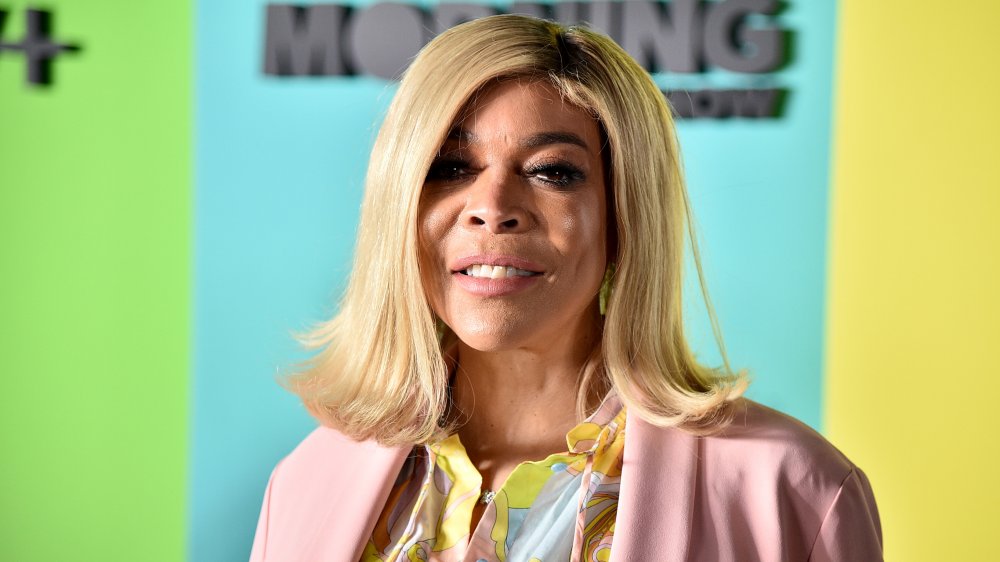 Theo Wargo/Getty Images
As Williams told People and Good Morning America, her 2018 health scare showed her the importance of putting her health first. "We, as women, particularly if — we have families, you know, we're taking care of children, we're taking care of, you know, home, our husbands, we take care of everybody but ourselves," she said. "And it's really unfortunate. And that — that is something that has no socioeconomic thing to it. No matter what — no matter what the woman's status is, it seems like we're all in the same boat. I'm not doing that anymore."
The good news is that a break from The Wendy Williams Show will likely do wonders for Williams' health if her medical history is anything to go by. After her break in 2018, she came back feeling better than ever. "I feel a hundred percent better than I was a few months ago," she said. "I had a storm going in my body is the best way I can explain it."
Here's hoping that taking some time to heal and recharge will help Williams feel better soon.