Why Noah Cyrus Says Growing Up In Miley's Shadow Was 'Unbearable'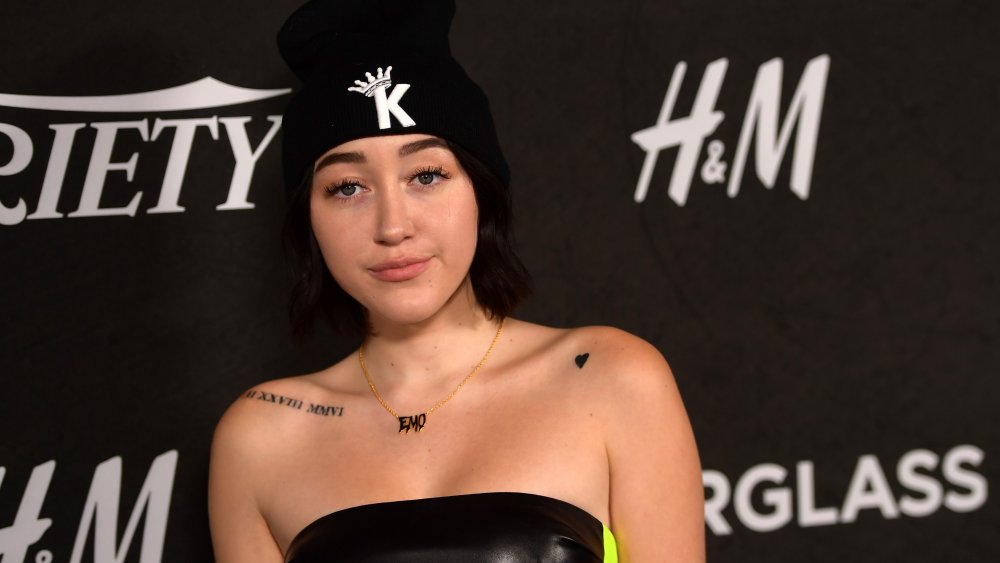 Matt Winkelmeyer/Getty Images
This week, Miley Cyrus' younger sister Noah has revealed that despite what it may look like from the outside, growing up alongside her famous sister was anything but easy (via People). Speaking to her fans via Instagram Live, the 20-year-old star said, "It was absolutely unbearable." She continued, "Being born in the family I was in, everyone gave me such a hard time for having a hard time being Miley's little sister... I always felt like I was that person that no one gave a s*** about due to what people said to me online."
Discussing the lyrics to her latest song, "Young & Sad," Cyrus got emotionally as said she spent her life growing up living in her big sister's shadow. "And that's why I write, 'My sister's like sunshine, bringing good light wherever she'll go/and I was born to rain clouds, blessed in her shadows.' Because that's what everybody always says to me, that no matter what, I was going to be in that shadow."
Noah Cyrus grew up living in Miley's shadow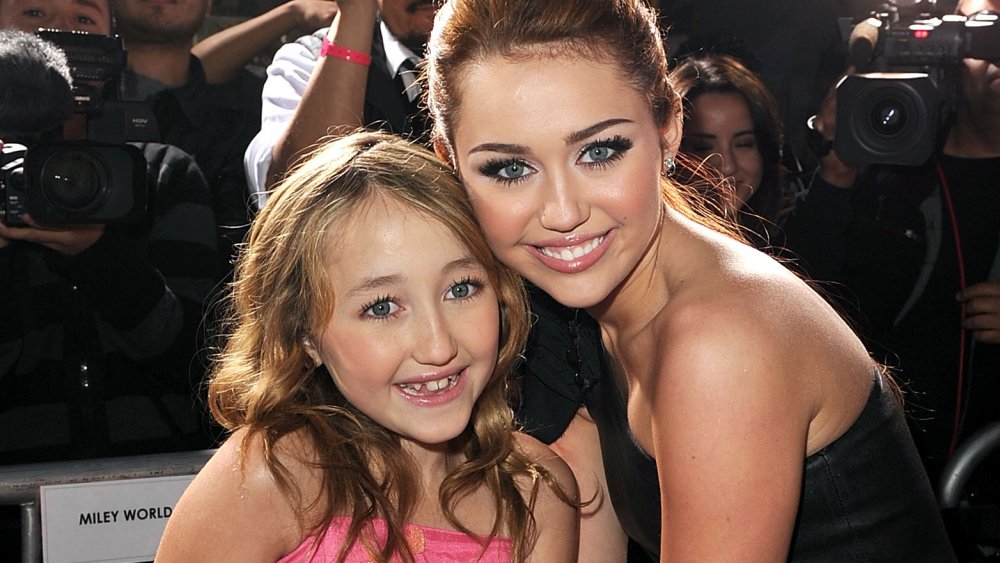 Kevin Winter/Getty Images
And sadly, when it comes to the media's and internet's perception of her, living in the former Hannah Montana star's shadow is something she's never been able to shake, even to this day. "It was either that or that I wasn't enough in some way, whether it was the way I look or the way I am," the younger Cyrus said of the scrutiny she has received. "Like I said the other day, sometimes I feel like I don't even breathe right sometimes," the star added.
This isn't the first time Cyrus has been vocal about the way her sister's fame and the constant comparisons between the two have affected her. "It's the reason I talk to a therapist three times a week, I swear," she told Billboard in 2018. "It's crazy. It's just like, it's annoying whenever you put your hard work into something and people don't recognize it for what it is."