Pier 1 Just Announced Sad News For Fans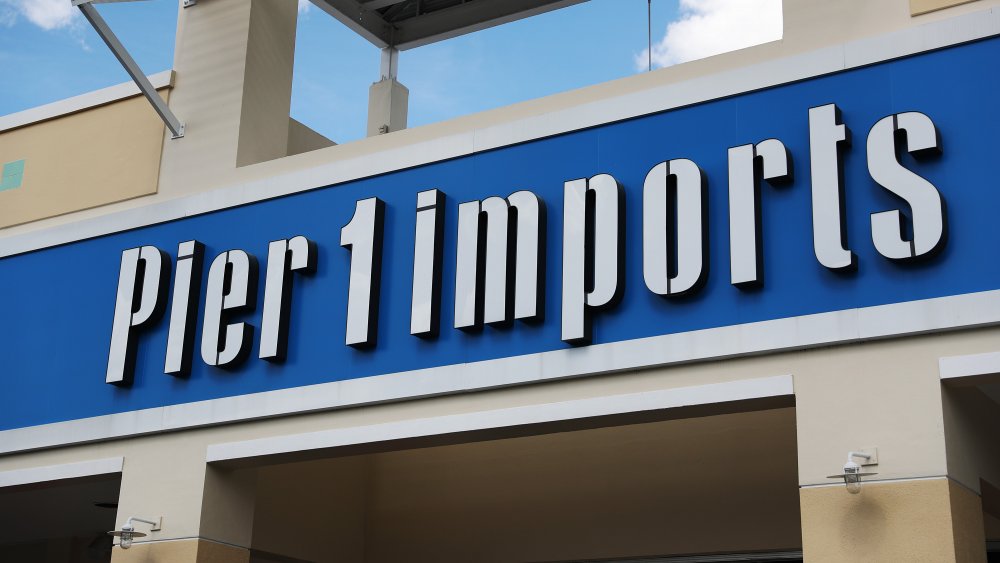 Joe Raedle/Getty Images
A combination of shelter-in-place and social distancing orders have planted the nail in the coffin of a high profile home goods retailer. After examining its options, Pier 1 Imports says it will close all its shops and end retail operations "as soon as reasonably possible." Their decision to throw in the towel comes just three months after it filed for bankruptcy, and after management said it spent time thinking about ways to stay in business. But after consideration, Pier 1 management recognized they were left with just one option. "Ultimately, due to the combination of a challenging retail environment and the new reality and uncertainty of a post-COVID world, the company and its advisers determined that an orderly wind-down is the best way to maximize the value of Pier 1's assets," (via CNN).
Pier 1 Imports had hoped to find a buyer so it could continue operating before the virus hit. Now it says it can only hope to reopen some stores on or around May 22, so it can begin the process of winding down. The company says it wants to "initiate store closing efforts and liquidation sales once store locations can reopen, in compliance with COVID-19 guidelines from local government and health officials." The chain still has about 541 stores and an online presence, and it is taking online orders for now (via USA Today).
Pier 1 Imports made a name for itself bringing in cheap home goods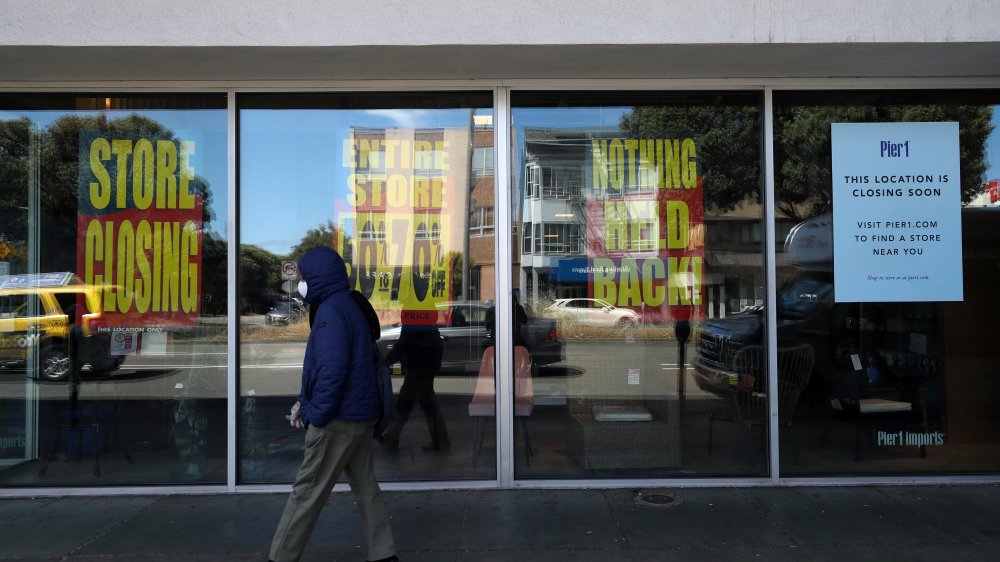 Justin Sullivan/Getty Images
If it hadn't been for Pier 1 Imports, the now-iconic, bowl-shaped "papasan" chair would never have made it to America. The company, which began in 1962, made a name for itself importing cheap and cheerful goods from all over the world, particularly from Asia, and sold them at a profit, but at lower margins than their competitors. The company identified early customers as "post-World War II baby boomers looking for beanbag chairs, love beads, and incense" (via Business Insider).
From California, the retailer with the mantra "from hippie to hip" moved to Texas and at its height, had more than 1,000 locations including stores in Australia and Europe. But in the end, the 58-year-old brand could not overcome the challenges posed by companies like Amazon and Walmart. In January 2020, Pier 1 reported an eighth quarter of losses, which is when it considered bankruptcy protection.