The Truth About Marilyn Monroe's Skin Care Routine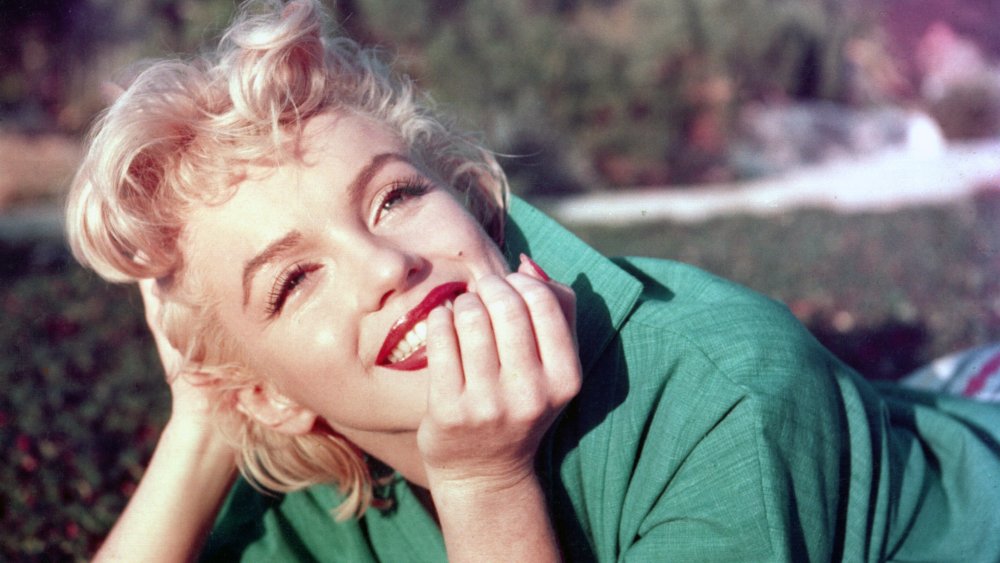 Baron/Getty Images
We may receive a commission on purchases made from links.
There is something about Marilyn Monroe that just completely transcends time. Although she died long before many of us were even born, who on the planet does not know her name and cannot instantly conjure up her famous face? Her image, as captured by numerous photographers, is right up there with Mona Lisa as an icon of classic beauty for the ages. Tragically, her early death meant that, as Shakespeare once said of Cleopatra, "Age cannot wither her, nor custom stale / Her infinite variety," although we have a feeling that were she still with us, she'd be showing us just how much of a bombshell a 90-something can still be.
While it's unlikely that even the most gorgeous of today's fresh young faces will ever even approach Marilyn's level of immortality, there is one aspect of her daily beauty routine that anyone can adopt, courtesy of NYC's Makeup Museum. They shared her skincare routine circa 1959 with Refinery 29 and, amazingly enough, a number of the specific products prescribed for Marilyn by celeb dermatologist Dr. Erno Laszlo are still available some 60-plus years later.
How Marilyn took care of her face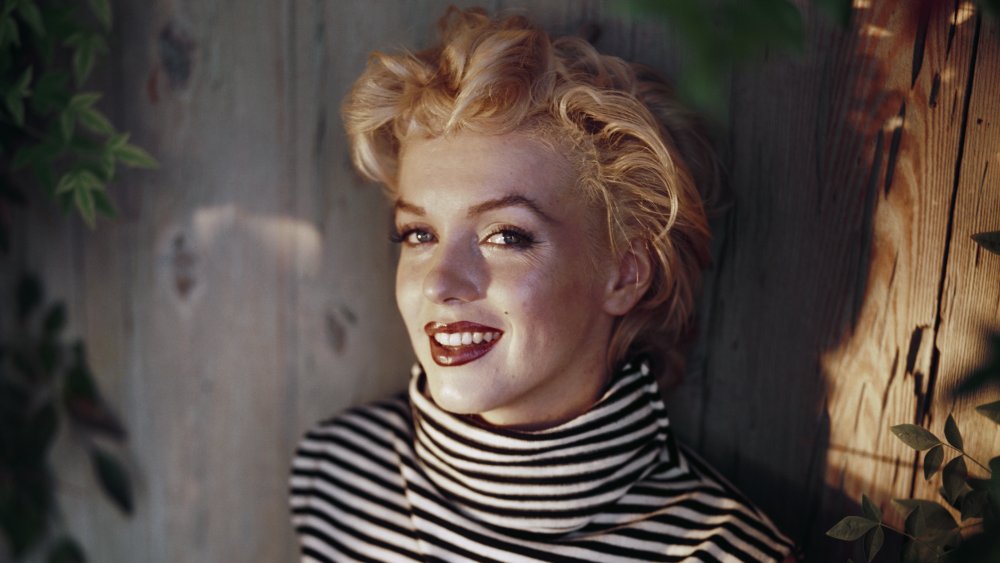 Baron/Getty Images
According to Dr. Laszlo's 1959 prescription, Marilyn would start off every morning by washing her face with warm water and Erno Lazlo Active Phelityl Soap (still available on Amazon!), followed by Erno Laszlo Normalizer Shake-It tinted toner (available as a limited edition from Erno Laszlo). Unfortunately, the Erno Laszlo pHelitone Eye Cream Monroe applied in tiny dabs below her eyes is no longer available, nor can you purchase the Duo-Phase Face Powder she sprinkled liberally over her face and neck before brushing off the excess ("after one minute") with a piece of cotton. 
Each evening before dressing to go out, Marilyn would repeat the above routine, but at night before bed, she'd cleanse with Erno Laszlo Active Phelityl Oil, followed by an application of Erno Laszlo Active Phelityl Cream, which she'd wipe off before applying Erno Laszlo Controlling Lotion Toner. This would also be wiped off, then reapplied to her nose and chin only and left to dry overnight. On formal occasions such as singing "Happy Birthday" to the President Kennedy, Marilyn would add an extra step to her routine. After smoothing on Shake-It toner, she would apply eye cream to her entire face, neck, and décolleté, blot with a tissue, then follow up with a sprinkling of face powder. 
No, this skincare routine can't make you into Marilyn's double. It can still make you look pretty darn good, though, which is the best we mere mortals can aspire to.