Why Makeup Testers Will Be A Thing Of The Past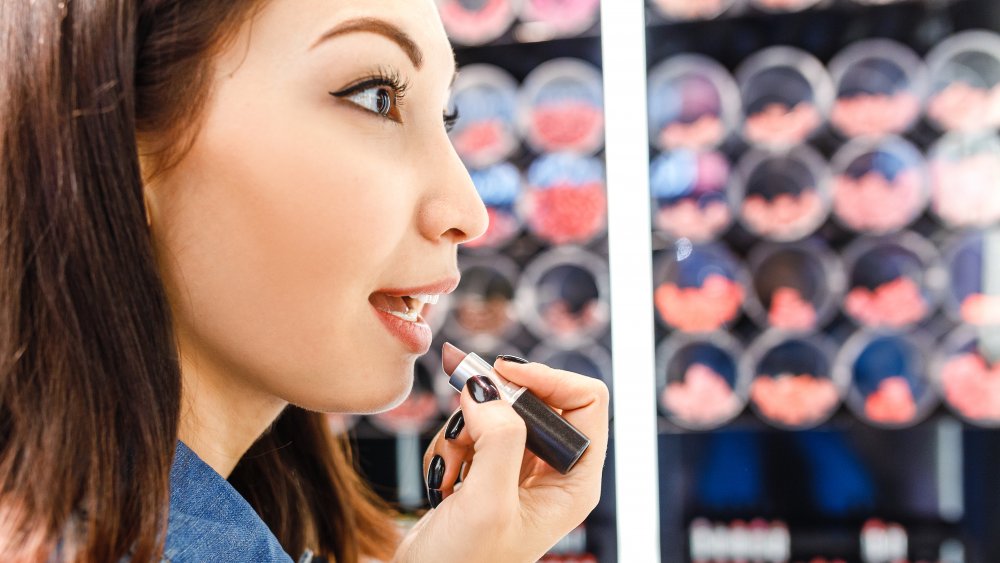 Shutterstock
It seems as though those fun trips with your friends to test out different types of makeup has come to an end. Many beauty stores are no longer allowing customers to try on communal new shades of lipstick or other products before purchasing them. This might cause an issue for those who want to make sure that bold new hue is right for them. Nearly 90 percent of people say testing out a beauty product is crucial for in-store shopping, according to Base Beauty Creative Agency (via Popsugar). Unfortunately, this testing ban could create big headaches for beauty stores that are planning to reopen in a post-quarantine world.
Part of the problem is the lack of guidelines issued for this specific problem. Amid the coronavirus pandemic, the National Retail Federation has put out new instructions for safely reopening stores. The requirements include wearing a mask, taking employees' temperatures, social distancing, and disinfecting workspaces. However, there has been no rule put in place on what to do about product samples, which means retailers are left to figure this out on their own.
Beauty stores explain how shopping will change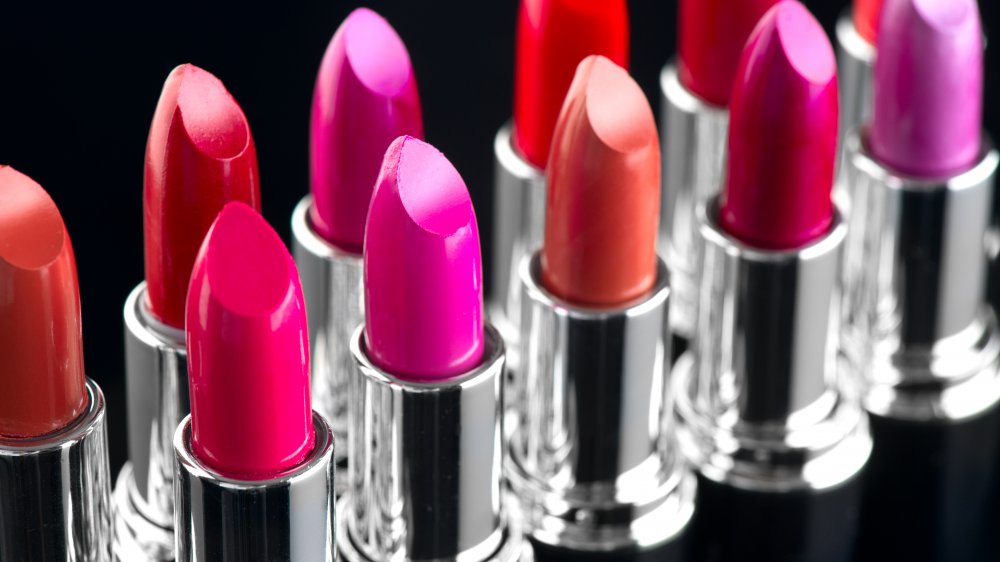 Shutterstock
Understandably, customers will likely have an elevated fear of germs when they return to stores. Jess Richards, founder of SHEN Beauty, told Popsugar she's trying to figure out the right path forward. "This is the thing that I'm working through the most, because how are people going to test beauty products before they buy them?"
Ulta and Sephora have made the decision to get rid of makeup testing and instead will display samples for customers. "We are still in the early planning stages, but expect testers as we know them to go away," April Uchitel, CEO of Violet Grey, told Popsugar. Putting out a similar statement, Sephora said, "When we reopen, testers will be for display only. We firmly believe that reopening stores without testers and services for the time being is the right decision to protect the safety and health of our entire community."
Looks like our trips to the mall will look a bit different for the time being.