The Real Reason Salmon Is So Good For Your Skin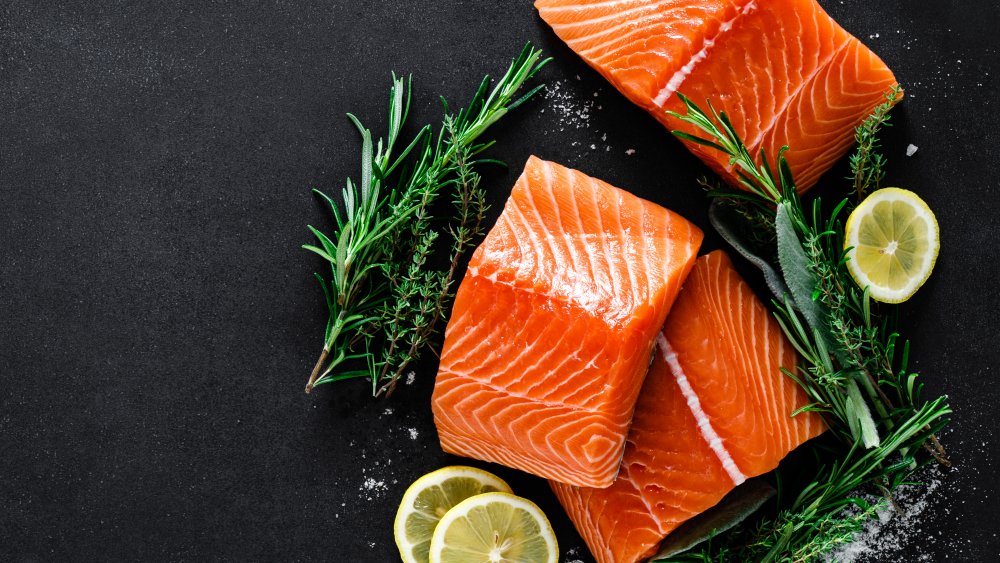 Shutterstock
If you've ever heard that salmon is good for your skin, you've heard right. Stars like Victoria Beckham swears by it, telling Net-a-Porter that it's her number one beauty secret. "I see a dermatologist in LA, called Dr. Harold Lancer, who is incredible... he sorted my skin out," the former Spice Girl revealed. "I used to have really problematic skin and he said to me, 'You have to eat salmon every single day.' I said, 'Really, every day?' And he said, 'Yes; breakfast, lunch or dinner, you have to eat it every single day.'" But before you start eating salmon daily like Beckham, we thought you should know the real reason salmon is so good for your skin.
Dr. Rachel Nazarian of Schweiger Dermatology Group refers to salmon as a superfood. Speaking to HuffPost, she explained that the high amount of omega-3 fatty acid (one of the good fats!) found in salmon has the ability to boost your natural glow. "When you have a high level of good fat in your body it feeds the skin and allows the skin to make this healthy oil and allows the skin to be healthier," she explained.
Vitamin D found in salmon has anti-aging properties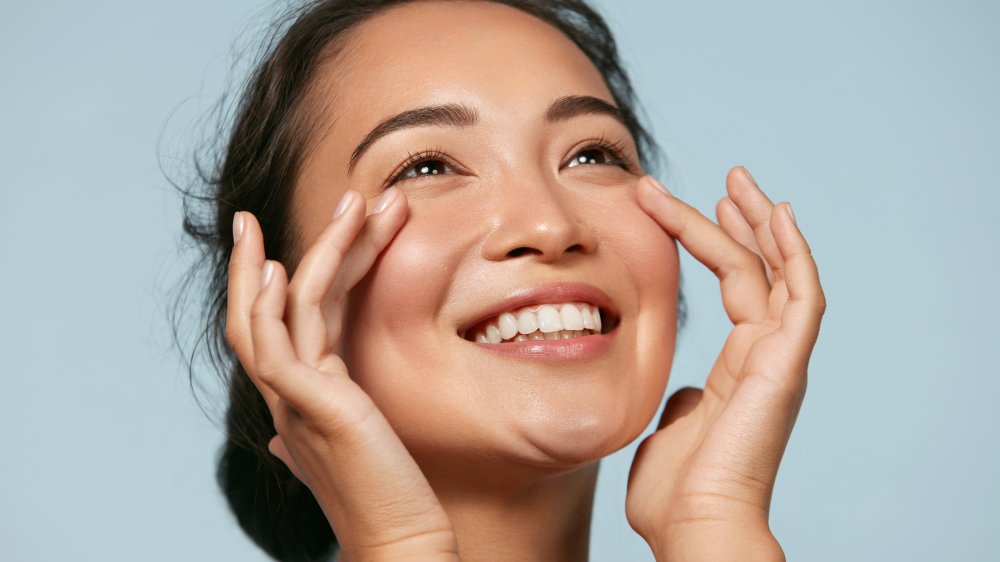 Shutterstock
According to Dr. Melda Isaac, a board-certified dermatologist in Washington, D.C., salmon also contains vitamin D, which is known to protect the skin against harmful environmental elements like UV rays. As board-certified dermatologist Dr. Tsippora Shainhouse told Insider, "Healthy levels of vitamin D have [also] been demonstrated to prevent skin aging, promote healthy bone growth, possibly reduce the risk of certain cancers, and even improve mood." It's even been known to be anti-inflammatory. So it seems beyond the skin benefits, salmon is an all-around healthy food to add to anyone's diet.
Indeed, salmon does so much more than boost the skin's health. If you're looking to add it to your diet, Nazarian believes eating it three times a week is more than enough to reap the benefits. "I think, frankly, if you're going to eat it more than that, you'll probably get sick of it," she admitted.