This Is Adele's Favorite Song She Ever Wrote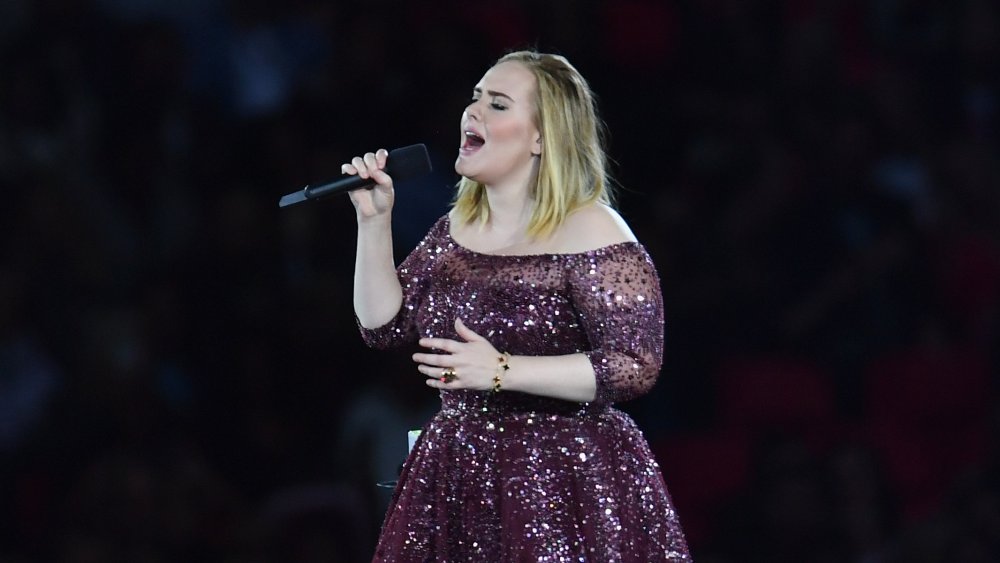 Gareth Cattermole/Getty Images
She's got a back catalogue to rival the majority of her contemporaries, but Adele has a favorite song just like her fans do, too. Most artists are hesitant to pick favorites even when it comes to their biggest hits, let alone to reveal the very personal reasons why they're more attached to certain songs than others, but the British songstress is known for breaking the mold and speaking her mind.
In fact, in an interview with I-D magazine back in 2015, Adele was more than happy to reveal her heartbreaking song, "Hello," for example, isn't about just one horrible ex but several — it's also about more than just romantic partners. "It's about friends, ex-boyfriends, it's about myself, it's about my family. It's also about my fans as well," she shrugged. Likewise, the song she's most likely to sing around the house is "Row Row Row Your Boat," because her young son is such a fan of it.
Adele has no qualms about choosing her favorite song she's ever written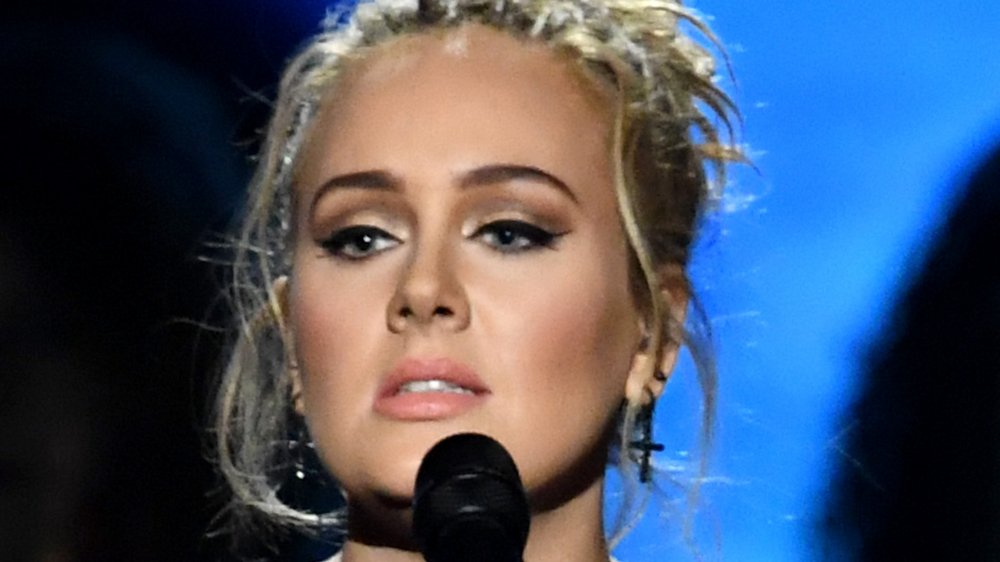 Kevin Winter/Getty Images
When it comes to her favorite song to sing — in public, that is — Adele told ABC News it's a no-brainer. "The song I'm most excited about doing in general is probably 'When We Were Young,' 'cause I seem to be able to so instantly get back into how I felt when I wrote that song... it's just a great song," she gushed. According to the singer, she wrote the track from the perspective of someone attending a party at the age of 50, with everyone from their life invited and everybody acting like they're teenagers again. 
Adele did acknowledge, though, "I'm quite removed from it in a weird way, to judge it as a great song." However, whenever the British singer performs "When We Were Young," she revealed that she goes "straight back into the zone I was in when I wrote it, which is lovely." Hence why it's her favorite song she's ever written. As for what makes her feel young, Adele told I-D her son takes care of that because, "There's nothing more grounding than a kid kicking off and refusing to do what you're asking of them."