Aldi's House Flipping Business No One Knows About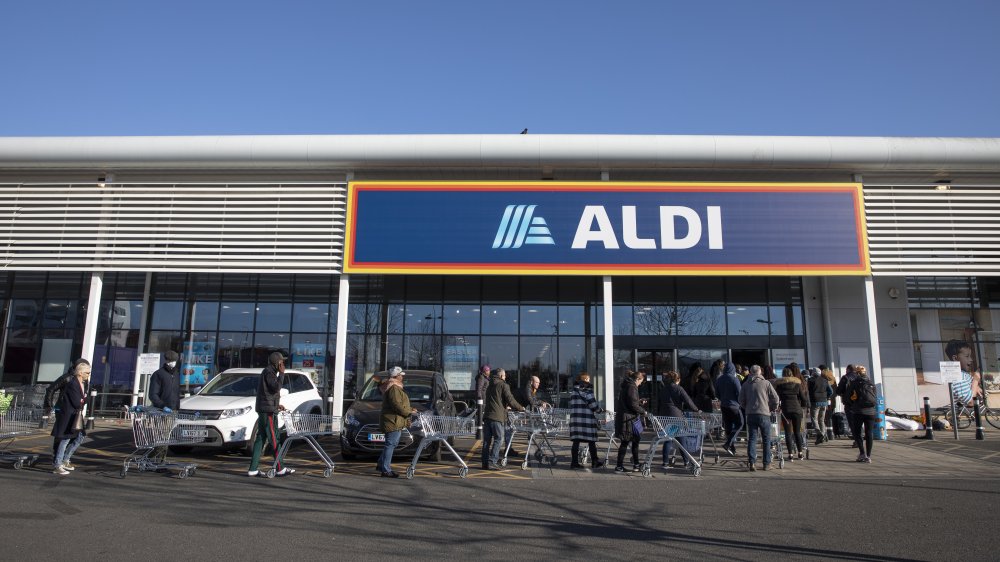 Dan Kitwood/Getty Images
Aldi truly is a one-stop shop, isn't it? It's got gourmet goodies galore, along with staples such as meat and milk, frozen foods, cereal, wine, beer, and yes, even toilet paper. What's more, as any dedicated Aldi shopper can tell you, if you regularly peruse the Special Buys in Aldi's weekly ads — and act quickly, before the current week's specials sell out — you can practically furnish your whole house with items ranging from kitchenware to appliances to bedding and even furniture. Heck, you can even outfit yourself in Aldi clothing.
What more could you possibly need from what is possibly the world's best-beloved budget grocer? How about a house in which to house all your Aldi loot? Whoa, don't get too excited — as far as we know, Aldi hasn't yet gone into the landlord biz, although the Star Tribune reports that several mixed-use apartment complexes in the state of Minnesota are anchored by Aldis. If you act quickly, though — and you've also got $925,000 to spare — you may actually be able to purchase an entire house directly from Aldi.
How Aldi got into the property biz
Aldi is currently selling just the one property, which the Chicago Tribune reveals to be a five-bedroom home in Downers Grove, Illinois. The house was originally purchased in 2016 by Aldi exec Horst Leitner, who forked over $1.14 mil for this 3,983-square-foot residence. In 2018 Leitner relocated within the company, but was unable to sell his house for the $1.24 million he was asking, so Aldi bought it off him for a bit over $119 mil. Now they are trying to recoup some of their investment, although the asking price has dropped from $999,000 to its current $925,000.
The house is a pretty impressive one, as you'd expect from the price — it's in a traditional style, but dates back to just 1992, so no inconvenient vintage low ceilings and antique plumbing problems. What it does have is 18 rooms, including five full bathrooms, a fully-finished basement, a three-car garage, and a landscaped yard complete with patio, gazebo, and pergola (for those who can tell the difference between these last two). As listing agent Lina Shah of Coldwell Banker describes it, "The house is really beautiful... It has high ceilings and an open floor plan, and the lot is really large."
Aldi actually owns two homes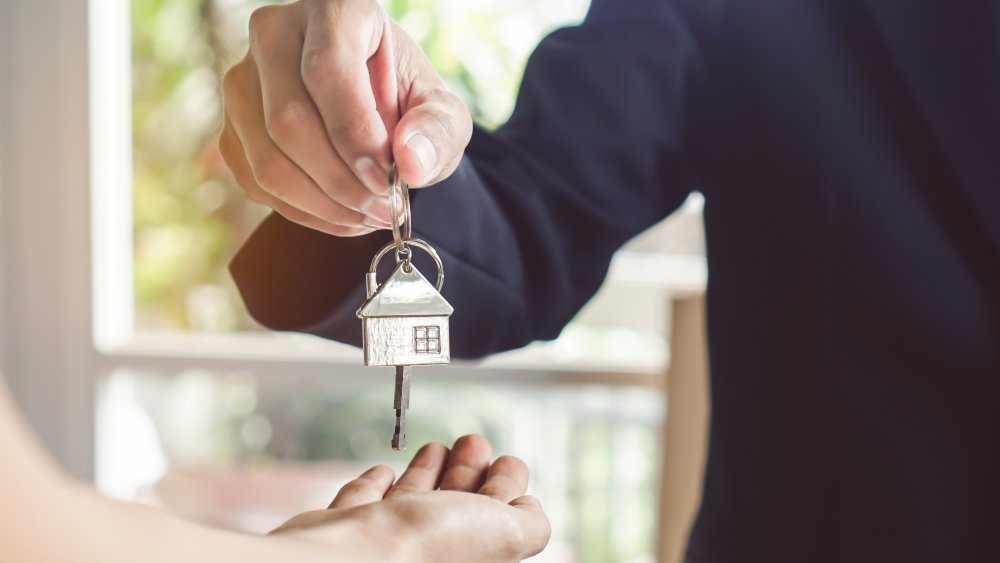 Shutterstock
While the luxury home in Downers Grove is the only one Aldi currently has on the market, it isn't the only property that the grocery chain actually owns. In December 2019 they also purchased a house near downtown Glen Ellyn (another city in Illinois, also a western suburb in Chicagoland).
While this house was never actually listed for sale with a realtor, the company bought it directly from a one-time Aldi purchasing director who had recently relocated to Australia. They paid $530,000 for this 1,950-square-foot brick home which was built in 1922. No word yet on what they may be planning to do with it — the Chicago Tribune did try to reach Aldi to find out, but received no response. If the Glen Ellyn home ever does come on the market, though, you can be sure it'll be a steal of a deal. After all, you'll be buying from Aldi!